A message from EatThePlanet.org: "
We are happy you found us! We strive to be informative and accurate. Enjoy what you find here! Take a look at our new downloadable pdf eBook A Complete Guide To Foraging. We put a lot of work into this eBook and are very excited to share it with you.
" - Joe Forager(Owner)
---
Editor's note: This article was originally published in June 2019. Updated April 2022.
A common sight in late winter and early spring, dead nettle (Lamium purpureum) is a greatly underrated plant. Other names include red dead nettle, purple archangel, and purple dead nettle. The "dead" part of its name isn't as ominous as it may sound. It actually refers to the fact that this plant doesn't sting like its lookalike, the stinging nettle, and the leaves are 'dead'.
Dead nettle is a herbaceous flowering plant that's native to Europe and Asia. But, it's also common throughout North America, growing in planting beds as a weed. This plant is easily recognizable from its green, hairy leaves with purple tops and pink flowers. Despite its humble appearance, dead nettle is a valuable wild edible and medicinal plant.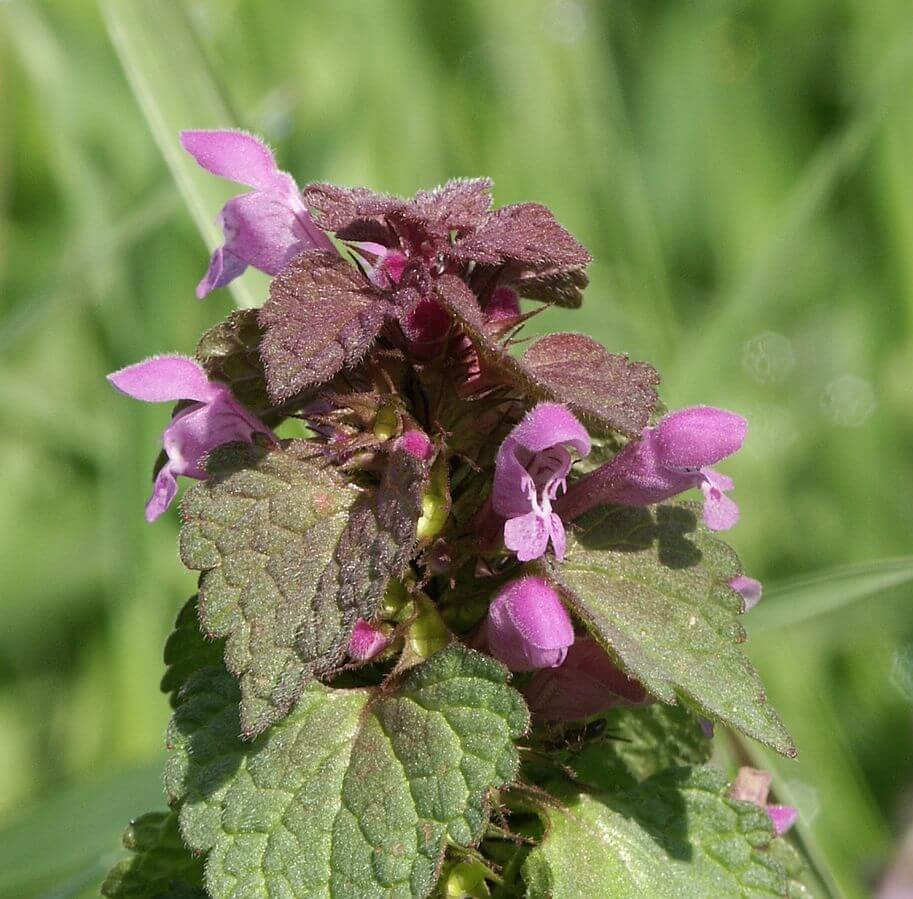 Edibility and culinary use
Despite belonging to the mint family, the leaves taste nothing like mint. Instead, they have a mildly sweet taste. Young dead nettle leaves have a mild, lightly peppered taste when eaten raw and they can be a fantastic addition to your salad.
They're also a great substitute for more common greens, like spinach, kale, and lettuce. You can also blend them with other greens and some lemon juice to make a delicious green smoothie.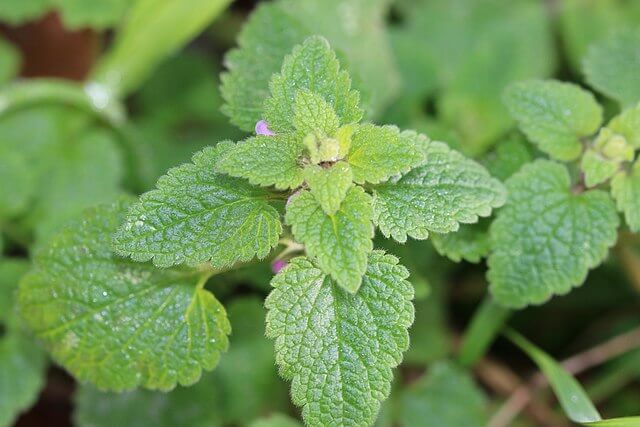 Alternatively, these leaves can also be cooked as a potherb. Much like any other greens, these leaves will taste great when stir-fried. They will also be a fantastic addition to soups and stews. If you want something different, try dipping them in tempura batter and deep-frying them for a delicious and crunchy snack. Lastly, you can also steep these leaves to make a healthy herbal tea.
Dead nettle health benefits
Dead nettle leaves are highly nutritious. They're a great source of vitamin C, A, and K, as well as iron, fiber, and bioflavonoids. Moreover, these leaves also have anti-inflammatory, antibacterial, and antifungal properties as well as diuretic, astringent, diaphoretic, and purgative effects.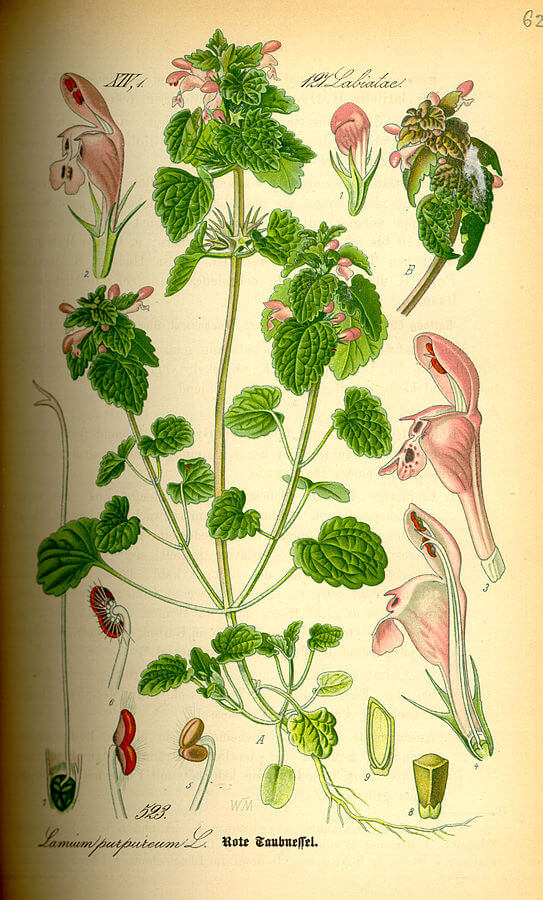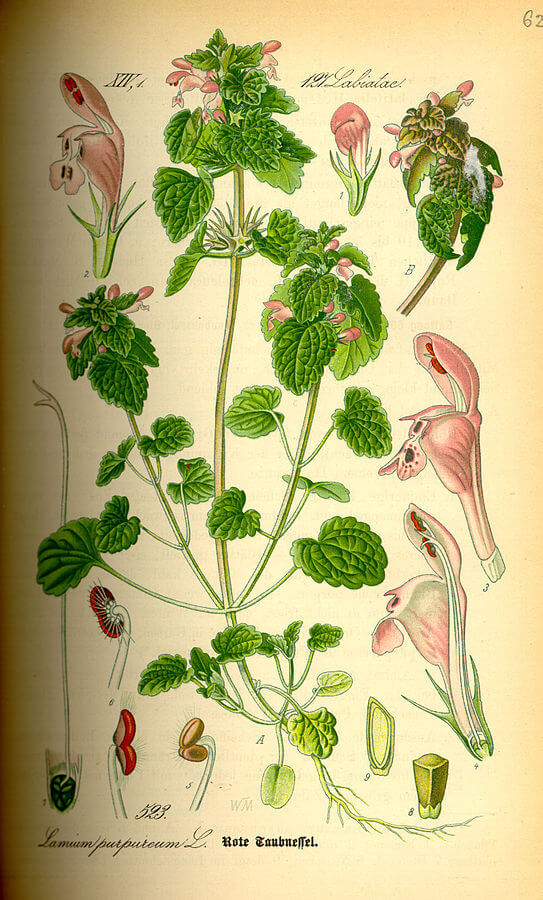 Dead nettle herbal tea has been used as a herbal remedy for kidney disease, seasonal allergies, chills, and common colds. Consuming this edible can boost the immune system and fight off bacterial infections as well. Lastly, the leaves can also be used externally to stem bleeding and create a poultice to heal cuts, burns, and bruises.
Is dead nettle invasive?
Dead nettle is an invasive species, which means as a wild edible, foraging is always encouraged. Even though dead nettle is often considered a weed, it's an attractive plant that brings bright pink/purple blooms in early spring. If you have some in your garden, the green and purple leaves can provide ornamental foliage all year long. Plus, it's also a nutritional ingredient to use in the kitchen.
Aside from pretty blooms that can last through the year, dead nettle is also a vital food source for bees. Honeybees in particular can rely on the nectar when other plants are yet to bloom.
Where does dead nettle grow?
As a fast-spreading annual, dead nettle is a common find in lots of varied habitats. It can grow almost anywhere, from roadsides and waste ground to riverbanks and field edges. It can tolerate both full sunlight exposure and partial shade, and it can grow in the least fertile or poor soil. The largest populations are found in the Northeastern states.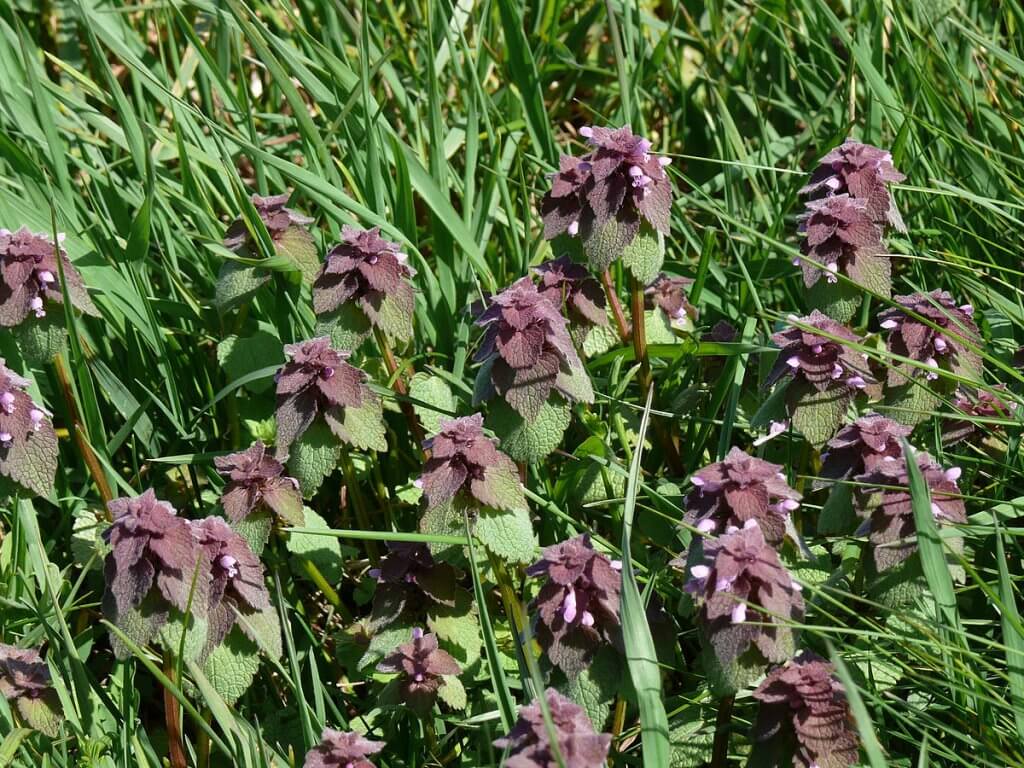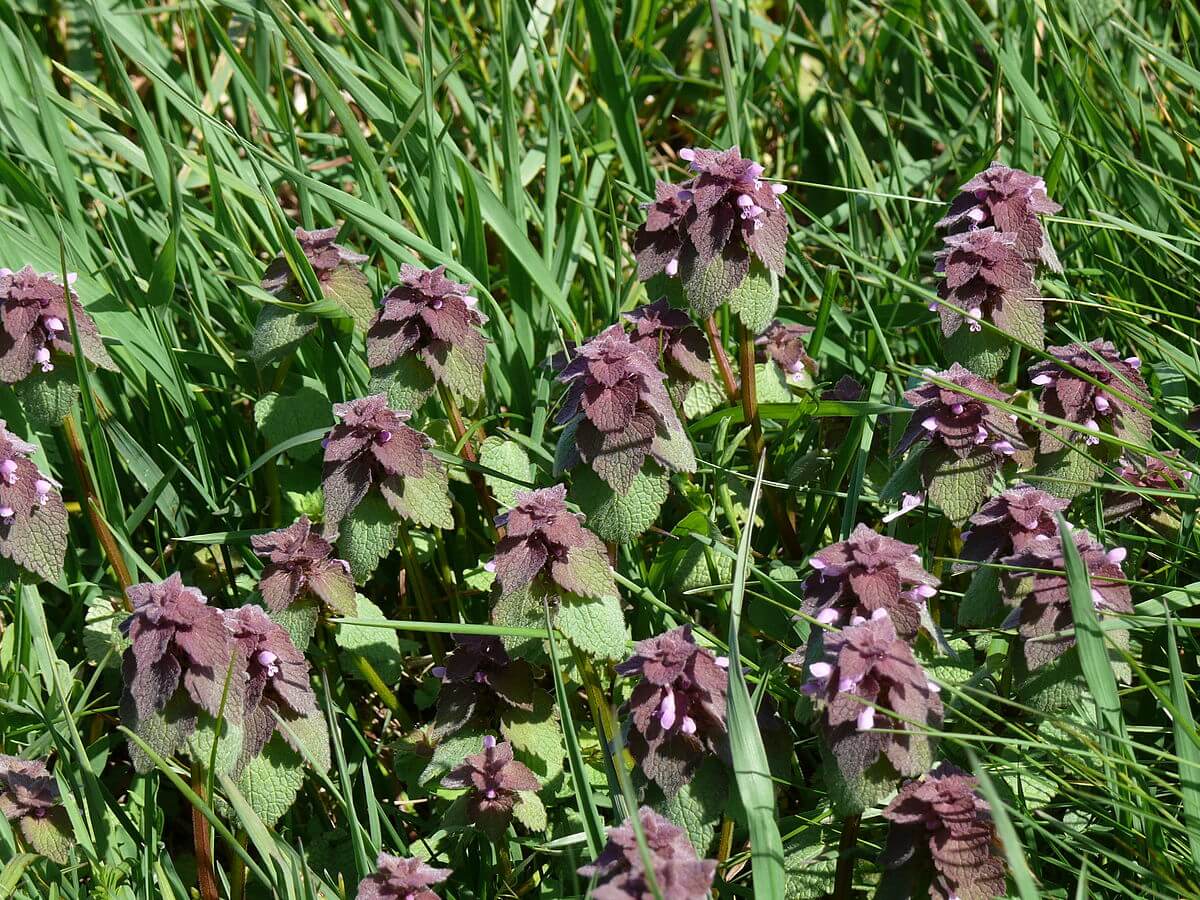 Lookalikes and cautions
Note that dead nettle leaves can have a mild laxative effect if eaten in generous amounts. Consuming too much, especially in herbal tea form, may cause diarrhea. As a herbal medicine, scientific analysis is limited, so it should be avoided by pregnant women and lactating mothers.
As members of the same genus, dead nettle (Lamium purpureum) is often mistaken for henbit (Lamium amplexicaule). Both have typical mint family characteristics like a square-shaped stem, and both have similar flowers. However, there are certain characteristics that will help you tell the difference between the two. They're both wild edibles with very similar benefits too, so accidentally foraging the wrong one is not a cause for concern.
Poisonous lookalikes
Like henbit, a young dead nettle plant can resemble a foxglove seedling to the untrained eye, so take care when foraging. Another common lookalike for dead nettle is the stinging nettle. Both have pointed leaves with heavily serrated edges, however dead nettle lacks the prominent stinging 'hairs' that coat stinging nettles. The flowers are also very different, so identification shouldn't be too much of an issue.
White dead nettle
Another closely related member of the mint family is white dead nettle (Lamium album), which is botanically very similar to purple dead nettle. They're classified in the same genus, 'Lamium'. Like purple dead nettle, it was often used as a remedy and was brewed into an herbal tea to increase energy and "make the heart merry"!
Conclusion
Often overlooked as a common weed, dead nettle is a nutritious and valuable wild edible. If you find any growing in your backyard, don't immediately pull them out. Instead, harvest a few new leaves and try them out in a stir fry or salad.
---------------
Writen by Cornelia Tjandra
Cornelia is a freelance writer with a passion for bringing words to life and sharing useful information with the world. Her educational background in natural science and social issues has given her a broad base to approach various topics with ease. Learn more about her writing services on Upwork.com or contact her directly by email at cornelia.tjandra@gmail.com
Many of our readers find that subscribing to
Eat The Planet
is the best way to make sure they don't miss any of our valuable information about wild edibles.
Like our facebook page
for additional articles and updates.
Follow us on Twitter
@EatThePlanetOrg
See our privacy policy for more information about ads on this site