Foraging Tours and Classes in Arizona
Foraging Tours, Walks, Classes, and Groups (Updated for 2020)
The list below has been curated to include only those groups and foragers that schedule regular events and are currently active. Please email us about any broken links or incorrect links so we can keep the list updated. If you offer classes or scheduled foraging events feel free to contact us about being added to the list.- eattheplanet.org@gmail.com
Adjacent States
California, Colorado, Nevada, New Mexico, Utah
1. Arizona Mushroom Society
Arizona Mushroom Society is a non-profit organization. Located at 14627 E. Paradise Dr. , Scottsdale, Arizona 85268. Offers mushroom forays, scientific and instructional meetings, culinary workshops and dinners.
2. Reevis Mountain School of Self-Reliance
Peter Bigfoot is the creator of Reevis Mountain School of Self-Reliance. Located at 7448 S. J-B Ranch Road, Roosevelt, Arizona 85545. They teach natural healing, self-reliance skills, experience their own food, and more. Offers classes on wild edibles, medicinal and useful plants , and more.
3. Return to Nature
Dan Farella's mission is to teach people about nature's diversity- wild plants, mushrooms, and medicinal herbs. He and his friends conducted their activities in various places, such as Pennsylvania, New York State, California, Delaware, New Jersey, New Mexico and many more. Return to Nature offers classes, workshops and educate people about wild plants and mushroom foraging, herbalism, survival skills, and theories which revolves around nature.
4. The Forager's Path
Mike Masek is the creator of The Forager's Path. It is a community herb store. Located in Flagstaff, a city in Coconino County, Arizona. It seeks to empower students in Bio-Regional Herbalism. Offers classes on medicinal and edible plants, survival skills, and herbal medicine.
Many of our readers find that subscribing to
Eat The Planet
is the best way to make sure they don't miss any of our valuable information about wild edibles.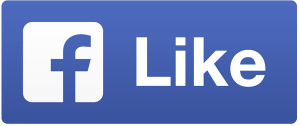 our
facebook page
for additional articles and updates.
Follow us on Twitter
@EatThePlanetOrg
See our privacy policy for more information about ads on this site