A message from EatThePlanet.org: "
We are happy you found us! We strive to be informative and accurate. Enjoy what you find here! Take a look at our new downloadable pdf eBook A Complete Guide To Foraging. We put a lot of work into this eBook and are very excited to share it with you.
" - Joe Forager(Owner)
---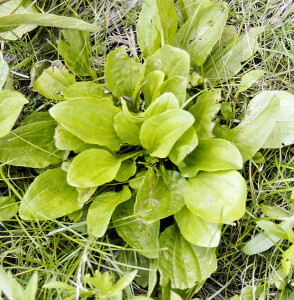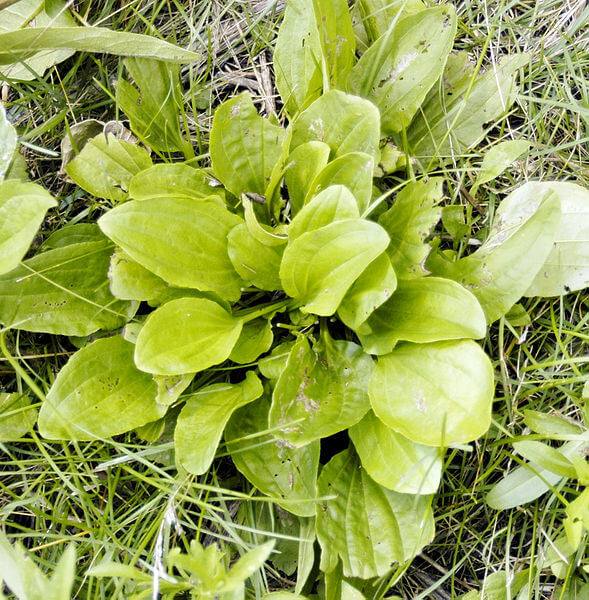 The yard plantain(Genus: Plantago) is a very common low growing leafy plant. Different species of plantains in the genus Plantago grow all over the globe. Common species In The United States are Common Plantain (Plantago major), Ribwort Plantain (Plantago lanceolata) and Blackseed Plantain(Plantago rugelii).  Blackseed Plantain is a traditional Native American medicine and food source. Common Plantain and Ribwort Plaintain were introduced from Europe and served as indigineous food sources and medicinal plants as well.
Edibility and Culinary Use
The Yard Plantain's young leaves can be eaten raw, but larger leaves get tough and stringy so they are better when cooked.  The roots and seeds can also be eaten, usually cooked, but I like eating the seed stalks raw.  The seeds can be removed from the stalks easily and cooked whole for a starchy meal.  The leaves can be used in a nutritious and medicinal tea. The plant has a slightly bitter taste so putting the leaves in a soup or salad is usually better than eating them alone.
Health Benefits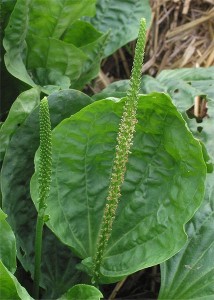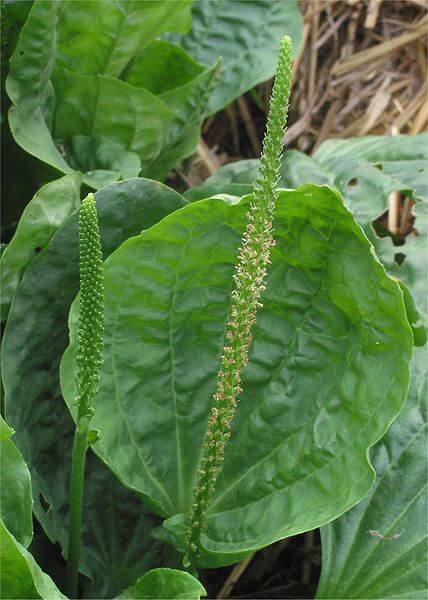 Yard Plantain is a traditional Indigenous medicine, it is often used externally as a wound ointment to help stop blood flow, as an antimicrobial, and to promote faster healing, it contains allontoin which is a cell growth promoter.   It makes a great Neosporin replacement if you don't have any on hand.  Traditionally It was taken internally to help stop diarrhea, and was also used for sore throats. Yard Plantain is a very nutritional leafy vegetable containing Calcium, vitamins A,C, and K.
Conclusion
Yard Plantain can be identified by its low growing habit and upright seed stalks.  This is a great wild medicinal plant, and edible vegetable.  For survivalists and woodsman this is a plant you must know because it can help heal wounds, prevent infection and the seeds can serve as a starchy food source, which is sometimes hard to find in survival situations.
Many of our readers find that subscribing to
Eat The Planet
is the best way to make sure they don't miss any of our valuable information about wild edibles.
Like our facebook page
for additional articles and updates.
Follow us on Twitter
@EatThePlanetOrg
See our privacy policy for more information about ads on this site