A message from EatThePlanet.org: "
We are happy you found us! We strive to be informative and accurate. Enjoy what you find here! Take a look at our new downloadable pdf eBook A Complete Guide To Foraging. We put a lot of work into this eBook and are very excited to share it with you.
" - Joe Forager(Owner)
---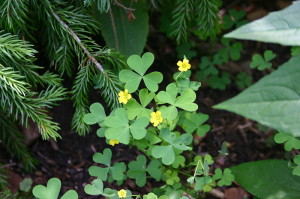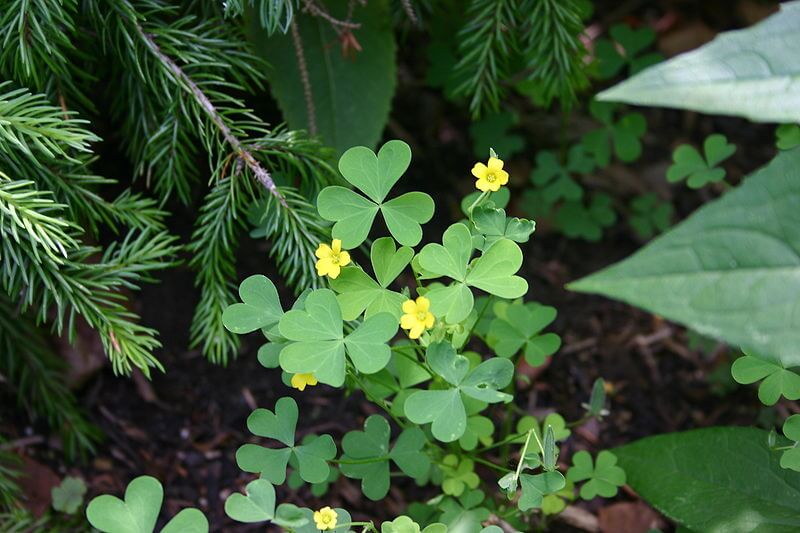 Wood Sorrel( Genus: Oxalis) is a common edible perennial or annual plant that grows in many sun and soil conditions.  In the North East Common Yellow Wood Sorrel grows in shady woodland areas.  There are many species in this genus, some are native to North America, some are native to other parts of the world.  Some of the more common species in the US are: albicans, corniculata, dillenii, montana, stricta, and violaceae.  The heart shaped clover-like leaflets are an easy identification feature for most Oxalis species.  They have small flowers that range in color from yellow to pink depending on the species.
Edibility and Culinary Use
Wood Sorrel contains oxalic acid so it has a slightly sour or tangy flavor.  It can be eaten raw or cooked, the tangy taste is a great addition to salads, but it also tastes great eaten alone. Take a look at this Tangy Sorrel Salad Recipe.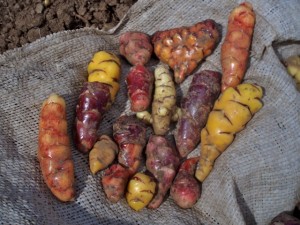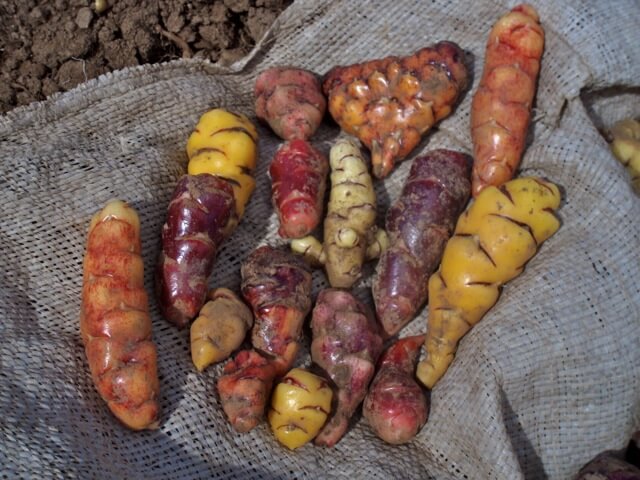 All parts of the plant can be eaten, in some species ( namely Oxalis tuberosa) the roots form starchy tubers that can be a substantial food source.  Most species though are small and stringy, Wood Sorrel is often eaten as a sour on-the-go foraging snack.  I eat a few leaves almost every time I see it because I love sour foods.  A lemony flavor drink can also be made from the leaves.
Health Benefits
Besides for Vitamin C it is not known what other health benefits wood sorrel may have. There are few studies on the nutrient content of most species.  Oxalis tuberosa is grown commercially around the world for its tuberous roots.  This species in known to contain Vitamin C in high concentrations as well as: Iron, Zinc, Flavanoids, B Vitamins, and Fiber.  We would expect that most of the other species have similar nutrient content.
Cautions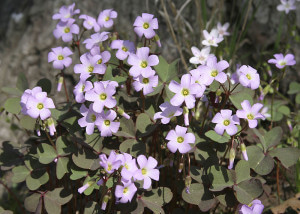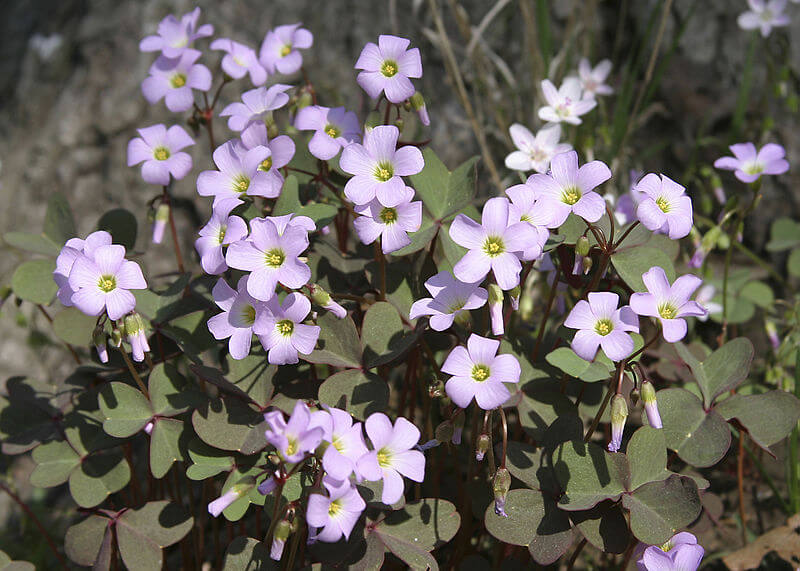 Wood Sorrel contains oxalic acid just like rhubarb, spinach and some other common vegetables. Oxalic acid aggravates conditions such as rheumatism, arthritis, gout, kidney stones or hyperacidity.  So if your doctor has told you to avoid oxalic acid then avoid Wood Sorrel.   Side effects of overdosing on oxalic acid could include: headache, nausea, diarrhea, and tingling of the tongue.
Conclusion
Wood Sorrel is a great foraging plant that can be eaten raw, its abundance in the landscape makes it one of my favorite and most frequented wild edibles.  The heart shaped clover-like leaflets make it easy to identify.  So next time you spot Wood Sorrel try a leaf, and you will taste the flavor.
Many of our readers find that subscribing to
Eat The Planet
is the best way to make sure they don't miss any of our valuable information about wild edibles.
Like our facebook page
for additional articles and updates.
Follow us on Twitter
@EatThePlanetOrg
See our privacy policy for more information about ads on this site