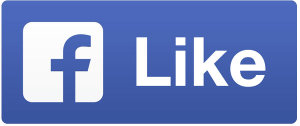 our facebook page for additional articles and updates.
Follow us on Twitter @EatThePlanetOrg
Why Are We Told That Smoking Is So Bad For Us?
Because smoking cigarettes is. It harms almost every organ in your body. It causes 20% of all deaths in the united states annually. Cigarettes often contain poisons such as acetone, ammonia, arsenic, formaldehyde, lead, tar and more. Most studies on smoking that indicate how bad it is for you tend to group cigarette smoking which is full of these poisons with pipe smoking which contains none of these poisons. The chart below shows how likely a cigarette, cigar or pipe smoker is to develop lung cancer compared to a non-smoker.
· Non-smoker 1.0 (base number)
· Cigarette – 20 grams / day 16.0 (i.e. 16 x the risk of non-smokers)
· Cigar – 20 grams / day 3.2
· Pipe – if > 10 bowls per day 6.7
· Pipe – if 5 bowls per day 3.2
· Pipe – if 3 bowls per day 1.5
· Pipe – if 2 bowls per day 1.26
· typical – 2 bowls every 2-3 days ~1.05 (almost same as non-smoker)
Data taken from www.seattlepipeclub.org
Health Risks of Smoking in General
Smoking cigarettes causes tremendous health problems including: a number of cancers like lung and throat, cardiovascular disease, respiratory disease, heart disease, strokes and more. Smoking tobacco from a pipe causes minimal but still existent health risks and may actually have health benefits if not inhaled and not smoking excessive amounts over long periods of time. We all know tobacco is addictive so it may be difficult to maintain a desired rate of smoking. Some smokers report that smoking tobacco with no additives was less addictive for them than smoking tobacco with additives.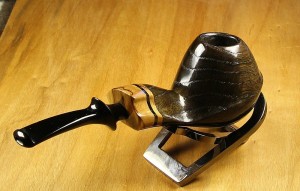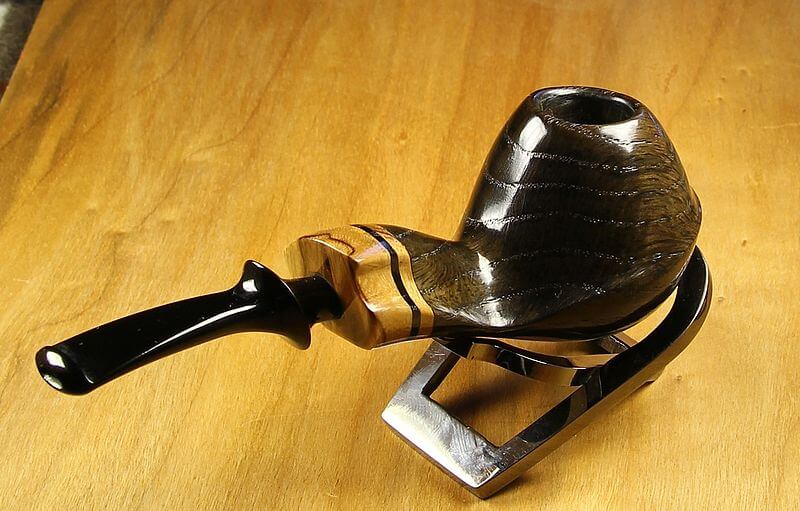 Does Smoking Tobacco From A Pipe Really Have Health Benefits?
This was so shocking and unbelievable to me when I heard it that I had to do more research. The following is a quote from the US Surgeon General report "Smoking and Health" (No. 1103, page 92) "Among the pipe smokers…The U.S. mortality ratios are 0.8 for non-inhalers and 1.0 for inhalers;". So what does that mean, their study was using a mortality ratio of 1.0 as the mortality ratio for a non-smoker, and what they found is that pipe smokers that don't inhale have a slightly lower mortality ratio which means that they live slightly longer. That needs repeating…Pipe smokers that don't inhale live longer that non-smokers according to that study. This makes it clear that smokers should switch to pipes, it would be a much healthier way to enjoy this natural herb. If you do smoke, keep in mind that smoking a pipe as infrequently as once a day is recommended. It is not recommended that non-smokers start smoking tobacco because of the addictive properties of nicotine.
Why Do Cigars And Chewing Tobacco Have Significantly More Health Risks Than Smoking From A Pipe?
Cigars and chewing tobacco don't fill our bodies with the same toxins as cigarettes but they do have more health risks than smoking through a pipe. When smoking a cigar or chewing tobacco the tobacco is in constant contact with the sensitive parts of the mouth. That is why there is a higher risk of mouth cancer and mouth burns which could lead to cancer. More information, data and safe smoking habits can be found here www.seattlepipeclub.org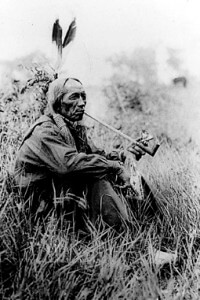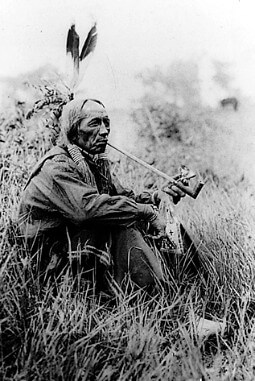 Conclusion
There are over 1 billion people that smoke cigarettes world-wide. For these people, learning about the reduced risk of pipe smoking could satisfy their nicotine addiction and save their lives. A smokers risk for lung cancer could be reduced by almost 94%. The information in this article shows that smoking tobacco, one of natures herbs, in a responsible way does not increase health risks, and may actually have slight health benefits. The Native Americans and all the other indigenous smokers had it right, but in this century we have adulterated the hobby of smoking by adding so many poisonous chemicals. Educating ourselves on the risks and benefits of enjoying one of natures herbs could lead to a much healthier life for smokers.


Many of our readers find that subscribing to Eat The Planet is the best way to make sure they don't miss any of our valuable information about wild edibles.
Like our facebook page
for additional articles and updates.
Follow us on Twitter
@EatThePlanetOrg
See our privacy policy for more information about ads on this site