A message from EatThePlanet.org: "
We are happy you found us! We strive to be informative and accurate. Enjoy what you find here! Take a look at our new downloadable pdf eBook A Complete Guide To Foraging. We put a lot of work into this eBook and are very excited to share it with you.
" - Joe Forager(Owner)
---
Sassafras Tree
Sassafras is the primary ingredient in traditional root beer as well as being used in the production of MDMA(ecstasy) and MDA. Sassafras tree (Sassafras albidum) is a very common native plant in the Eastern United States. It is often seen in clumps of weedy saplings, but as sassafrases mature they can grow to be large trees. There are lots of controversies and conspiracy theories relating to Sassafras and its active compound safrole. Sassafras is an ancient healing plant for eastern native american tribes. It is also the characteristic flavoring of traditional root beer. So why has our government made it illegal to sell safrole? Click hear to learn about the History and controversy around Sassafras.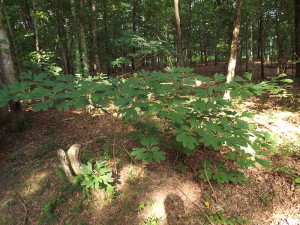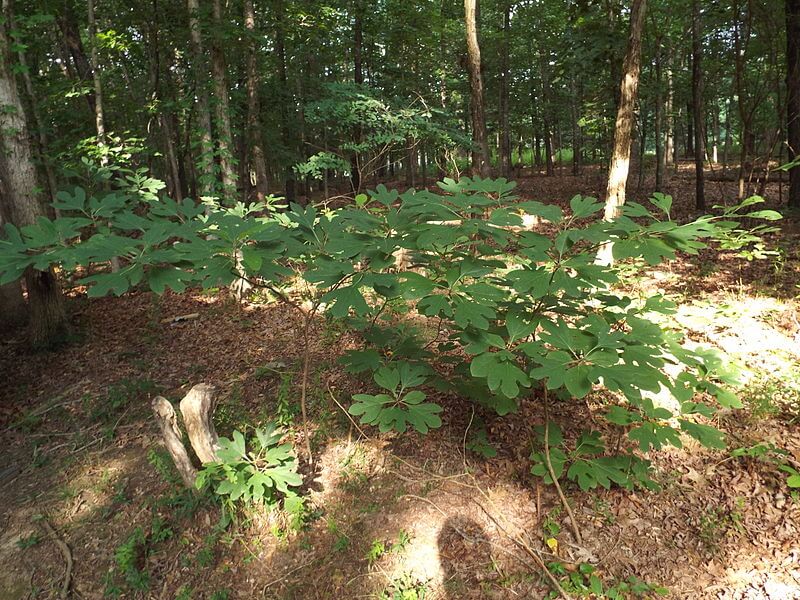 Sassafras Uses – Edibility and Culinary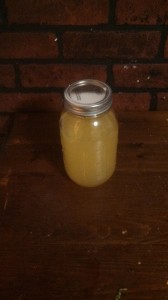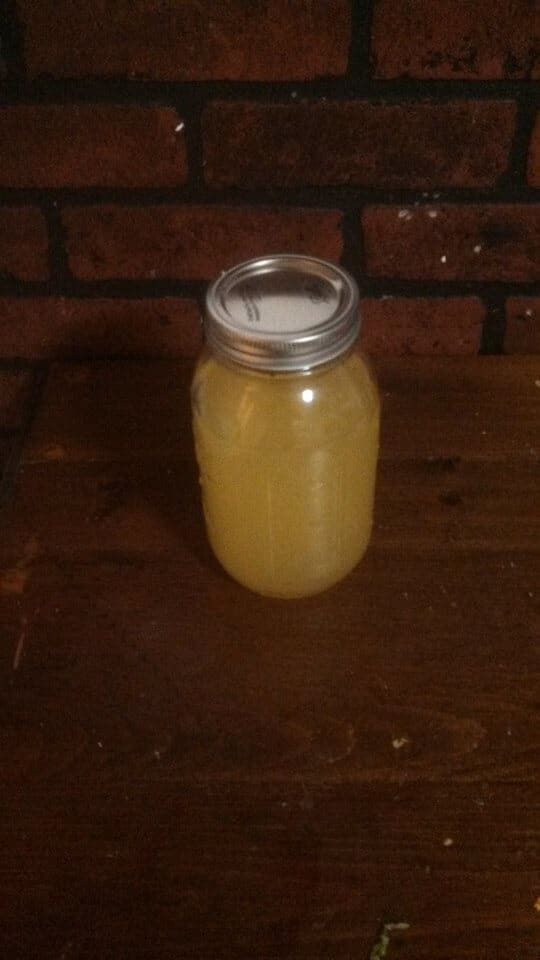 Sassafras Root
Sassafrases are known for their fragrance and flavor. The root and stems have uniquely different fragrances and flavors. The roots have the smell of root beer since they were one of the primary plants used in making traditional root beer. The stems have a slightly more citric smell. Safrole is the component in the plant that gives it it's unique fragrance and flavor. The roots or stems are boiled to extract the safrole into the liquid, this liquid is then used in small amounts to add flavor to drinks such as tea and root beer. Safrole by itself is very bitter so sweeteners are often used to balance the flavor.
Sassafras Fruit
The Sassafras plant does produce small black sassafras fruit that also may be used as a flavoring but are very bitter and astringent if eaten without diluting them.
Sassafras Leaves
The plant's leaves have a mucilaginous texture and can be used raw or cooked in salads or eaten right off the plant, unlike the berries, the leaves have a mild pleasant taste.
Sassafras Bark
The bark is different on the trunk vs on the root. Trunk bark has a different flavor then root bark and is used less often. To test this yourself you can scratch and sniff the trunk vs the root bark and you will notice a different fragrance.
Sassafras Drug
The safrole in sassafras can be used to make sassafras drugs such as MDMA(ecstasy) and MDA. These drugs have a long history of use as psychoactive drugs. The term sassafras drug is correctly applied to either of these drugs, more commonly MDA but it is also often incorrectly used to describe any number of drugs particularly including mixures with MDMA and/or MDA. The effects of these drugs vary but generally include mental and emotional stimulation such as increased empathy towards others, also one of the most profound effects is sensory stimulation. Sassafras drugs have also been used to help in cases of anxiety and PTSD. Sassafras drug has a long list of negative and potentially very dangerous side effects as well. The negative side effects have lead to both MDMA and MDA being classified as illegal class A substances in the U.S.
Sassafras Uses – Health Benefits
Sassafras Tea Benefits
Sassafras has a history of being a medicine with many uses. Primarily it is been used as a tonic and blood purifier. A tonic is a mild stimulant know to improve general health and mood over time. As a blood purifier Sassafras may help the body to speed up its rate of blood detoxification. Contrary to The tests done in the 1950s there is some evidence that Safrole may actually help to protect against cancer in humans since closely related compounds are known to do so.
Sassafras Root Beer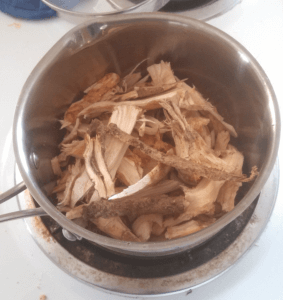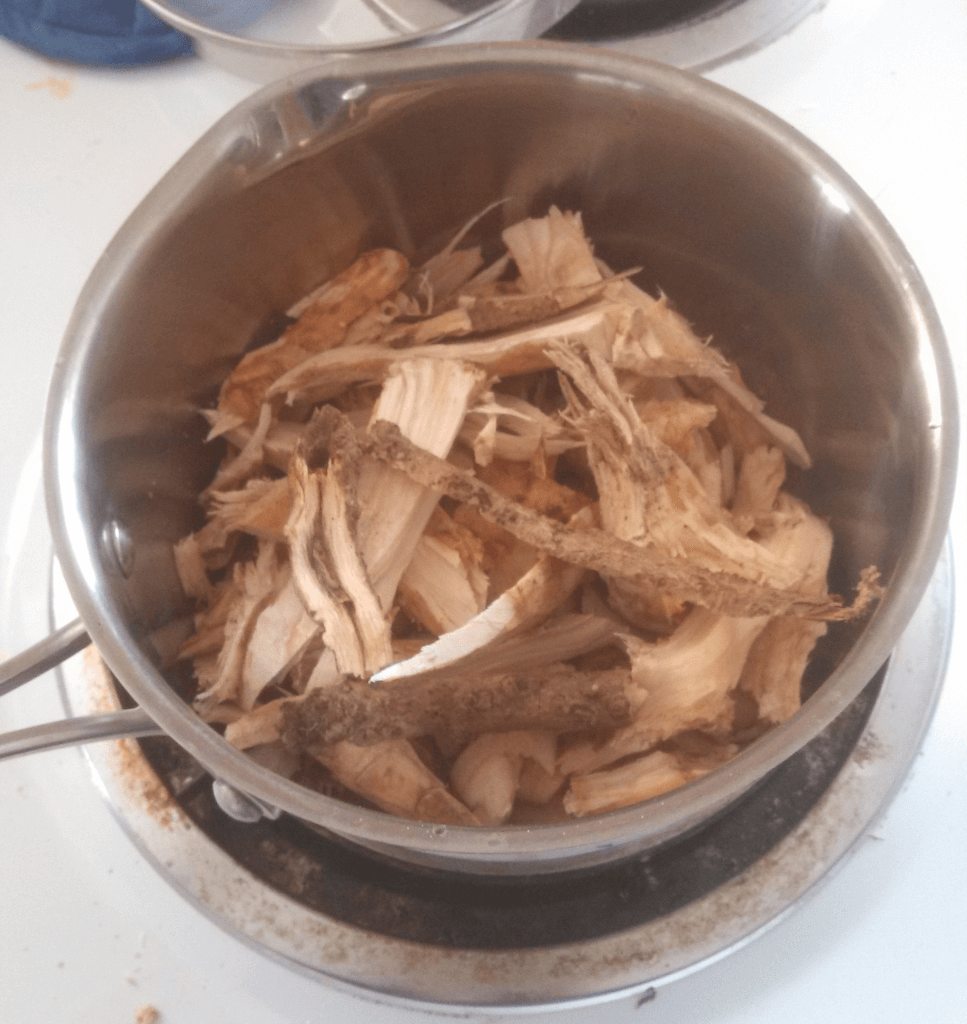 Sassafras is the primary flavor of traditional root beer. The other components vary, but generally include sugar and molasses, plus cloves, cinnamon and allspice. Allspice can be replaced by spicebush berries if your looking for more forageable ingredients. The first step to making sassafras root beer is to choose the right size sapplings. First and most importantly learn to identify sassafras correctly by smell and leaf shape. Sassafras root itself has a unique smell which is different from other parts of the plant. Choose saplings with 1/2″ – 1″ diameter sassafras roots, this size is good because it can be harvested relatively easily and contains a slightly denser concentration of safrole. Uproot the entire plant then wash and cut up the sassafras roots into 1/2″ – 1″ chunks(try to break up the chunks a little to allow access to the interior parts). Boil these pieces in water for about 15 minutes at which point you will notice a change in water color. Now you have the concentrated sassafras root tea you can dilute it with water and add it to the other ingredients in a pitcher or keep the components separate and make a different mixture per glass. Try out different proportions until you find the best recipe for your tastes. To make it a fizzy sassafras root soda make sure you add the sugar and some bakers yeast and let it ferment for a day or 2 in a closed container such as a 2 liter soda bottle with the cap on. Sassafras tea is included in our forageable tea index. Here is an easy recipe for Bubbly Sassafras Root Beer using seltzer water.
Sassafras Cautions
Besides for the dangerous side effects of Sassafras drugs a government study showed that safrole may be carcinogenic. Although this is doubtful to be true when consuming reasonable amounts of the plant, if the plant is consumed in extremely large quantity for long periods of time it could be carcinogenic. If large amounts of the concentrated oil from the plant is consumed it could lead to acute poisoning which may seriously damage the kidney and liver. You can learn more about the symptoms of kidney and liver damage at CPOE.org.
Key ID Features – Look for the distinguished sassafras leaf
Sassafras is a deciduous tree that is often seen in groups of saplings but single trees can get to be up to 85' tall. This plant has a couple very good identification features: the first one is that a sassafras leaf can have 1,2, or 3 lobes all on the same plant. Younger plants often have more 2-3 lobed leaves than older plants. On mature trees it may be hard to spot 2-3 lobed leaves. The second great identification feature is the smell. Scratch and sniff the roots and branches, you will notice similar but distinct fragrances. Both fragrances are strong, the roots smell somewhat like root beer and the stems are slightly more citric smelling. This makes Winter identification possible. You can purchase a live sassafras sapling HERE for planting, this will ensure correct identification.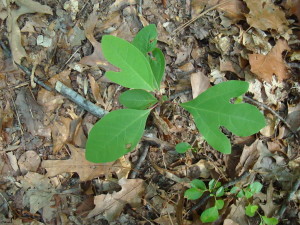 Conclusion
Sassafras is a very unique plant, not many plants have such a strong, useful fragrance and ability to add such a great flavor. It is abundant and can be identified in the winter. It has an ancient history of health benefits and a controversial modern history making this plant even more attractive to learn about and appreciate. If you live in the Eastern United States, find a Sassafras tree and experience a flavorful medicinal plant that our culture has been lacking for the last 50 years.
Read our Article on: Safe Foraging


Many of our readers find that subscribing to Eat The Planet is the best way to make sure they don't miss any of our valuable information about wild edibles.
Like our facebook page
for additional articles and updates.
Follow us on Twitter
@EatThePlanetOrg
See our privacy policy for more information about ads on this site