A message from EatThePlanet.org: "
We are happy you found us! We strive to be informative and accurate. Enjoy what you find here! Take a look at our new downloadable pdf eBook A Complete Guide To Foraging. We put a lot of work into this eBook and are very excited to share it with you.
" - Joe Forager(Owner)
---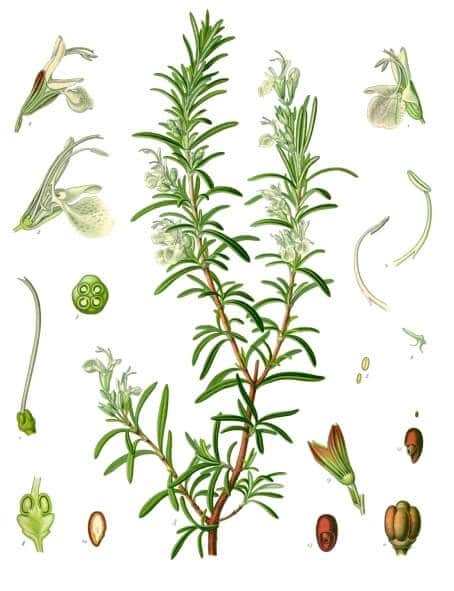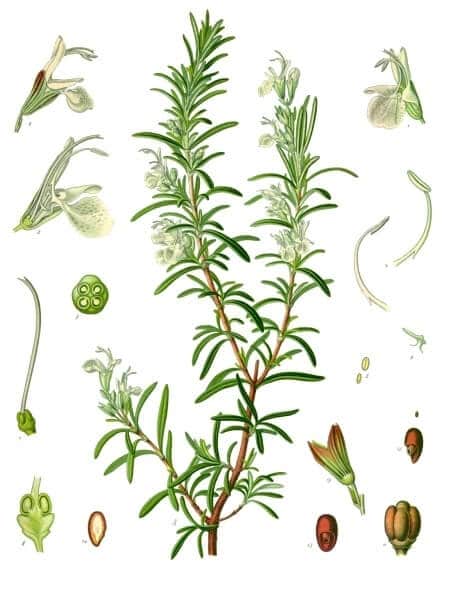 Rosemary (Rosmarinus officinalis) is a perennial herb which belongs to the mint family. Most people recognize rosemary as a famous culinary herb. Additionally, it also has some medicinal uses in addition to its various culinary uses. Rosemary is native to the Mediterranean region and some parts of Asia. However, due to its popularity, this herb can be found growing around the globe.
Edibility and culinary use
Rosemary has a strong yet subtle flavor; it's minty, pine-like, and somewhat bittersweet. It also has a pungent, minty aroma. The leaves can season a wide variety of dishes, both savory and sweet. Rosemary's unique taste goes well with almost everything, such as cheese, lamb, pork, poultry, fish, steak, grain, mushroom, potatoes, assorted greens, and many more. Rosemary also complements the natural sweetness of fresh fruits and honey really well.
You can also make rosemary-infused oil and butter. Doing this can help preserve the flavor and aroma of this herb. Rosemary oil and butter make for delightful substitutes for the regular oil and butter. You can also boil fresh rosemary sprigs to make a delicious herbal tea. Lastly, you can use this herb to spice up some lemonade. Simply drop a few sprigs in a pitcher of lemonade. Let it sit for a couple of hours to allow the flavor to infuse the lemonade.
Health benefits
This herb is often used to aid digestive problems such as excess flatulence, upset stomach, heartburn, and loss of appetite. It also increases blood flow, boosts red blood cell production, controls blood pressure, and increases overall energy level. Rosemary herbal tea can also help heal coughs, menstrual pain, and headaches as well as relieve stress and anxiety. It can improve liver and kidney health, promote a healthy menstrual cycle, enhance memory and concentration, prevent brain aging, fight off brain damage, as well as prevent tumors and cancer.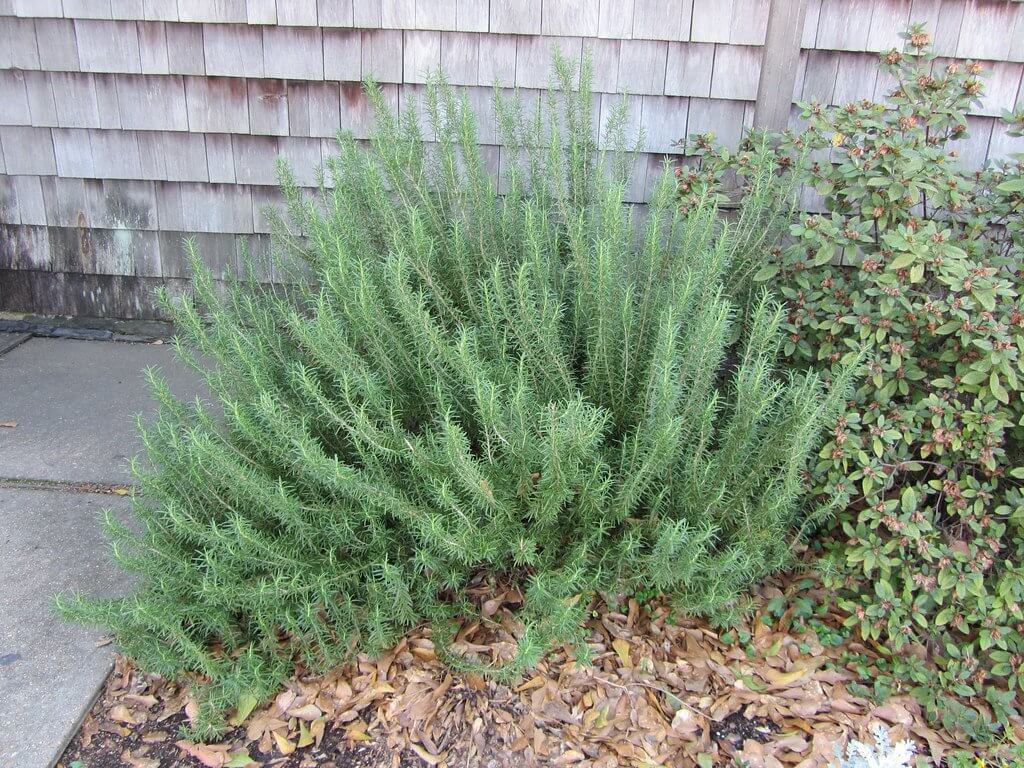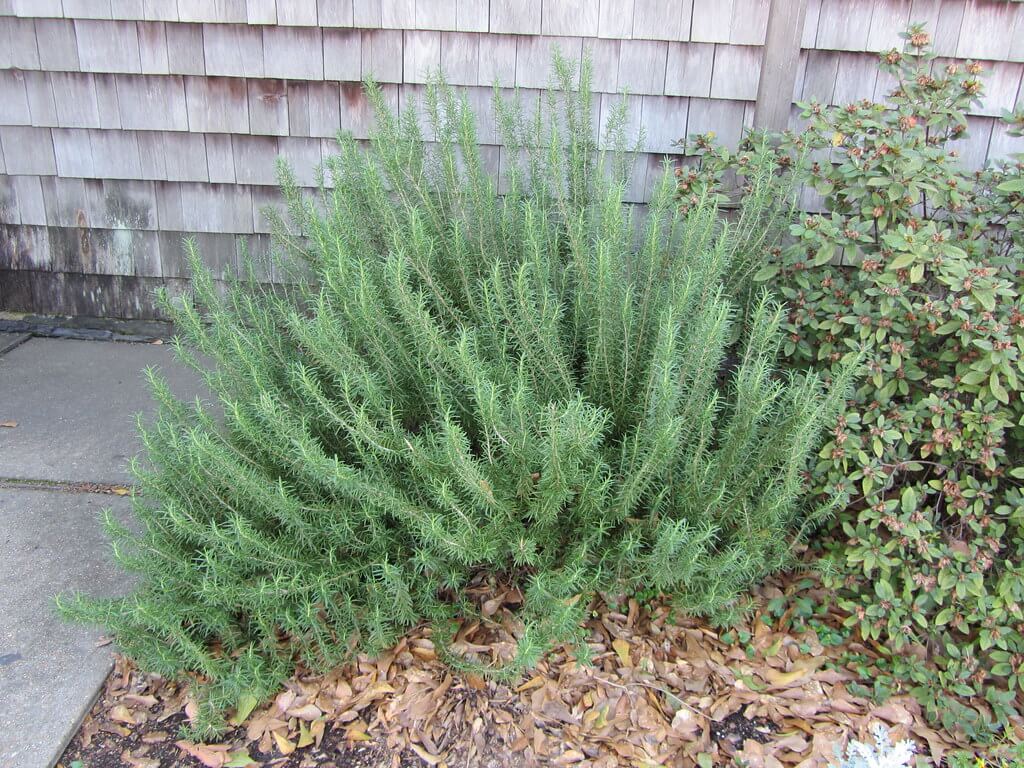 Rosemary oil can also be applied topically. This oil promotes hair growth, prevents baldness, treats dandruff, slow hair graying, and moisturizes the scalp. You can also include this oil in your skincare routine. It can improve the appearance of your skin, fight off UV rays, and reduce blemishes. Lastly, it can also heal eczema, muscle pain, joints pain, gingivitis, and even toothaches.
Cultivation
With evergreen, needle-like leaves and tiny yet vibrant flowers, rosemary makes for a great ornamental plant. This lovely herb can grow nicely outdoors as well as indoors. A single pot of rosemary will make your kitchen smell fresh while giving you a steady supply of the culinary and medicinal herb. And you'll be delighted to find that rosemary works great as a companion plant. Its pungent aroma can help repel pests. It will increase the yields of other plants, such as carrot, cabbage, broccoli, kale, beans, and other leafy greens
For best growth, plant rosemary in loamy and sandy soil that's rich in nutrients. This evergreen herb also loves the sun, so make sure to place it in a bright and sunny spot. Water this herb regularly to keep the soil moist, but allow the soil to dry between waterings.
Cold winter weather may harm this plant. It's recommended to plant it in a container so you can bring it inside when winter comes around. You can plant it directly in your garden, but make sure to plant it a protected spot away from the harsh winter wind.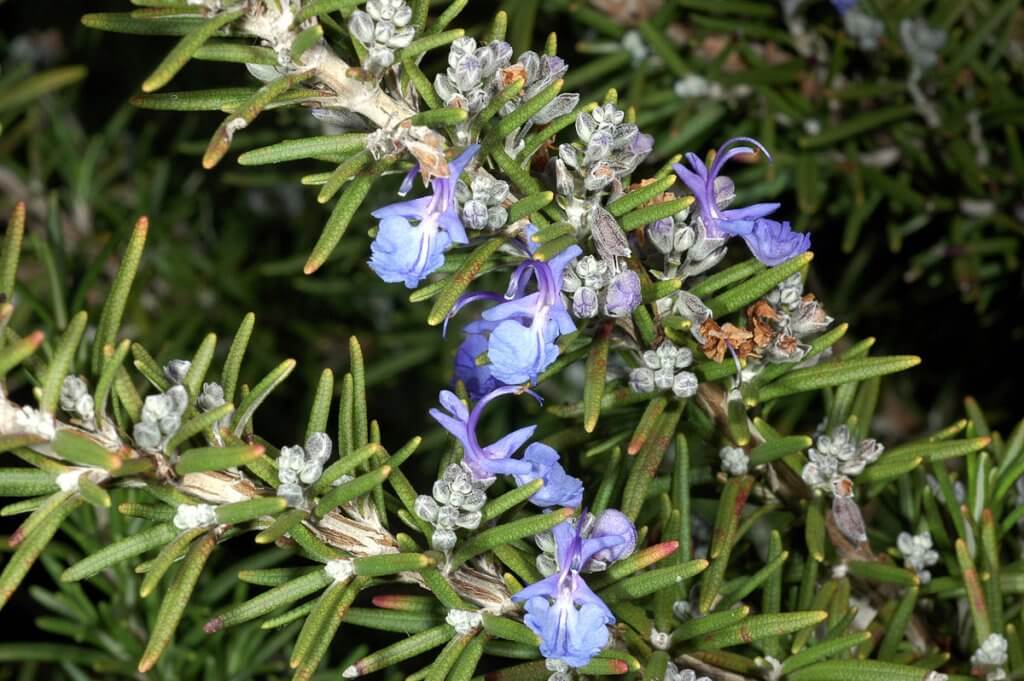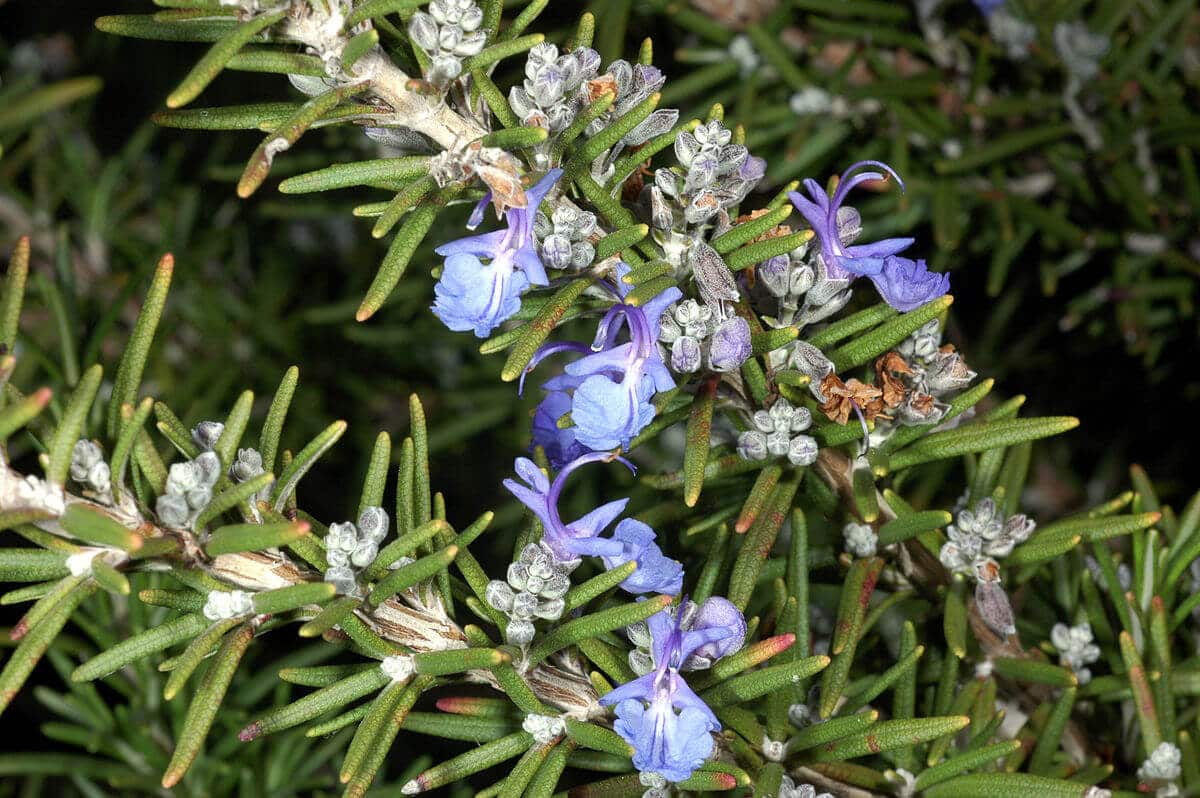 You can easily buy rosemary from a local plant nursery. You should be able to find both matured plants and starter plants. If you buy starter plants, set them out in the spring and place them about 2' to 3' apart from each other. Later, you can grow more plants from seeds or cuttings. Plants grown from cuttings are especially good since they mature faster.
Once settled, they can be harvested at any time of the year. This herb can be used fresh or dried for later use. Remember to trim and prune this plant often to keep it in check, particularly in the spring after flowering. If not trimmed, the plants can grow up to 5', especially in warmer climates.
Cautions
Using rosemary as a culinary herb poses no risk at all. Meanwhile, using it in medicinal amounts is generally safe. However, pregnant women should avoid consuming rosemary in medicinal amounts as it may affect the uterus or induce menstruation. This herb might also increase the risk of bleeding and bruising. So, avoid use if you have bleeding disorders or are about to undergo surgery. Lastly, it might worsen seizure disorders worse, so use cautiously.
Conclusion
There's a reason why rosemary is very popular. This beautiful aromatic herb possesses numerous uses, culinary and medicinal likewise. Its unique flavor and fragrant are very versatile. Enjoy rosemary as an addition to various recipes or on its own. While you can easily get dried rosemary from the supermarket, nothing beats the taste of a fresh sprig of rosemary. With proper care, you'll be able to grow rosemary in your own garden and get a constant supply of this amazing herb.
---------------
Writen by Cornelia Tjandra
Cornelia is a freelance writer with a passion for bringing words to life and sharing useful information with the world. Her educational background in natural science and social issues has given her a broad base to approach various topics with ease. Learn more about her writing services on Upwork.com or contact her directly by email at cornelia.tjandra@gmail.com
Many of our readers find that subscribing to
Eat The Planet
is the best way to make sure they don't miss any of our valuable information about wild edibles.
Like our facebook page
for additional articles and updates.
Follow us on Twitter
@EatThePlanetOrg
See our privacy policy for more information about ads on this site