A message from EatThePlanet.org: "
We are happy you found us! We strive to be informative and accurate. Enjoy what you find here! Take a look at our new downloadable pdf eBook A Complete Guide To Foraging. We put a lot of work into this eBook and are very excited to share it with you.
" - Joe Forager(Owner)
---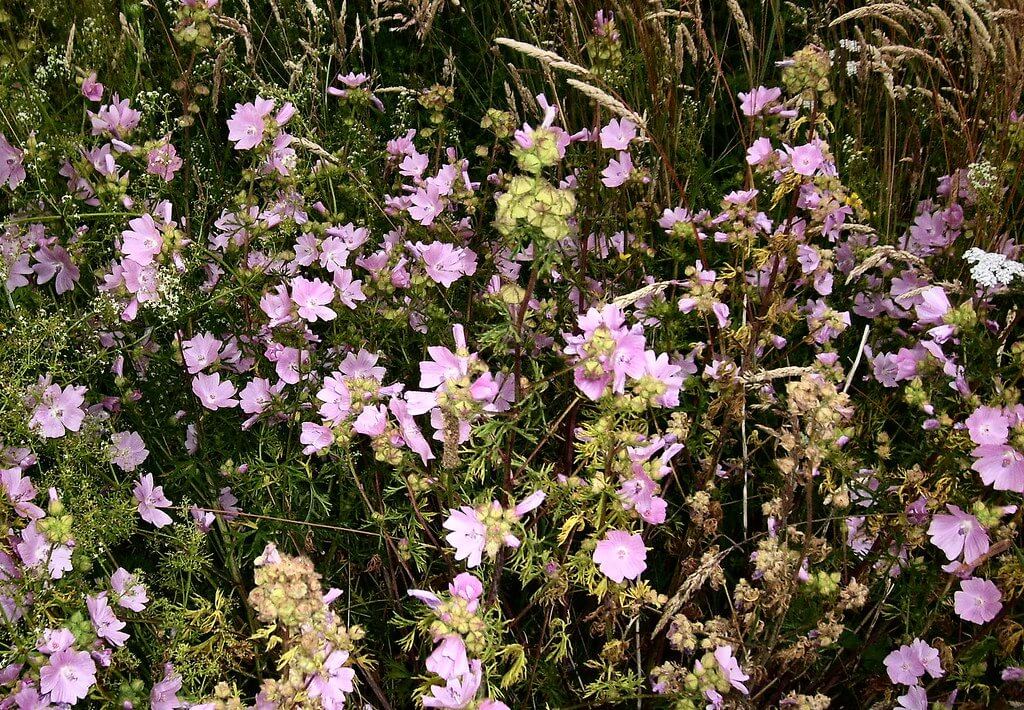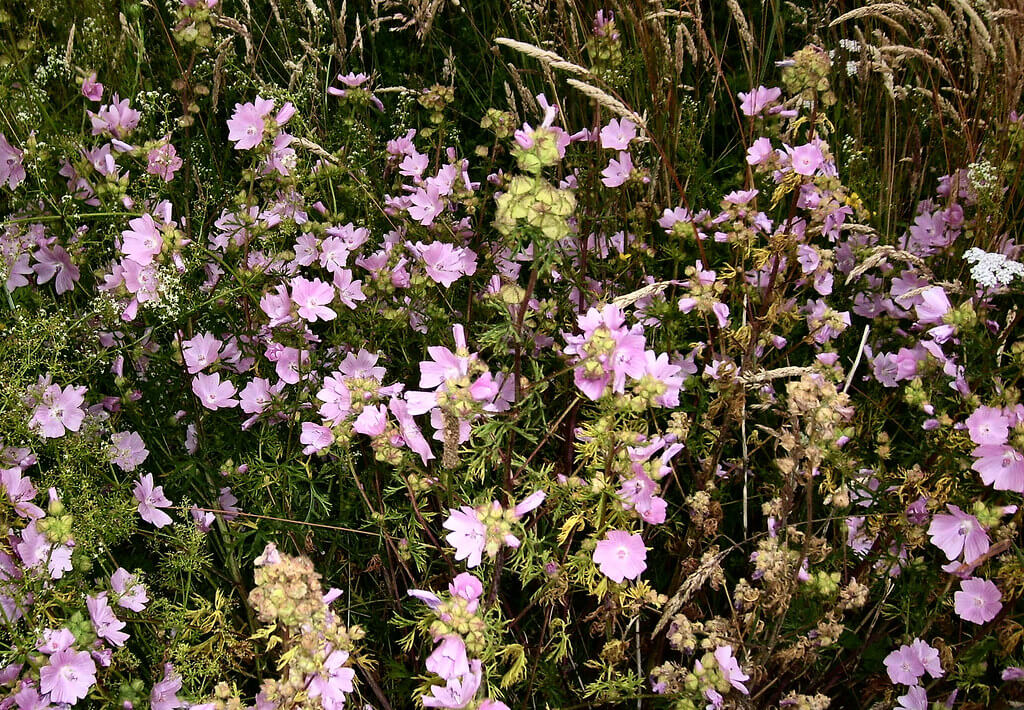 With delicate pink flowers, you might not have guessed it, but the beautiful musk mallow plant (Malva moschata) is edible. In fact, all parts of this plant are edible and good for your health. This includes its roots, leaves, flowers, and seeds. This elegant perennial plant is native to the British Isles, mainland Europe, and southwestern Asia. Musk mallow has long been cultivated across the world both for its beauty and its medicinal properties.
Edibility and culinary use
Musk mallow leaves, flowers, roots, and seeds are all edible. The leaves can be eaten raw or cooked and they have a mild sweet taste. Fresh musk mallow leaves can be chopped up and added to salads. They can also be used as a thickening agent for soups or cooked like spinach.
The elegant flowers taste quite similar to the leaves, just slightly milder. They're best served raw to preserve their beautiful appearance and taste. They're usually used as an edible garnish on salads and desserts. Meanwhile, the seeds have a nutty flavor and can be eaten raw as a snack. But the seeds are rather small and a bit hard to harvest due to their size.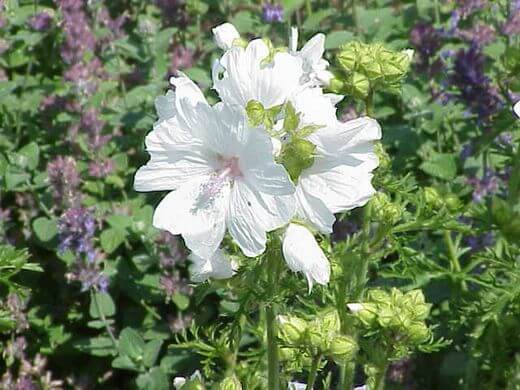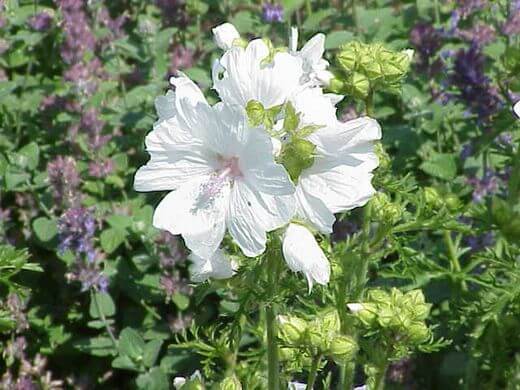 Lastly, the roots, leaves, and flowers can be boiled to make herbal tea. The resulting tea has a mildly sweet taste and a musky fragrant. Musk mallow tea is exceptionally good for healing sore throats and upset stomachs. It can also be used as a mild natural laxative for constipation.
Health benefits
Musk mallow is mucilaginous, which means the plant has demulcent and emollient properties. Additionally, it's rich in vitamin A, B, and C. It also contains a considerable amount of magnesium, potassium, and calcium. The leaves and flowers can be ingested to help the treatment of diseases in the respiratory, digestive, and urinary system. They can also be crushed and applied topically to heal bruises, insect bites, irritations, and inflammations.
Ancient communities had been using musk mallow as a medicinal herb for a very long time. Its health benefits are undoubtedly great. You can include the leaves and flowers in your daily diet to reap its benefits. But, it's recommended to brew the leaves, flowers, or roots to make tea as it would be more concentrated and potent.
Cultivation
Gardeners and plant enthusiasts are usually trying to expand their plant collection. If you're one of them, perhaps you should consider musk mallow. With its dainty pink flowers, this plant will certainly bring a touch of elegance to your garden.
Musk mallow is easy to grow from seed and readily self-seeds. The seed itself can remain viable in the ground for years. Sow directly in the ground in their final position in the spring or the autumn by simply pressing the seed into the soil. Alternatively, scatter the seeds and rake them in. Plants prefer a reasonably dry fertile soil and a sunny position.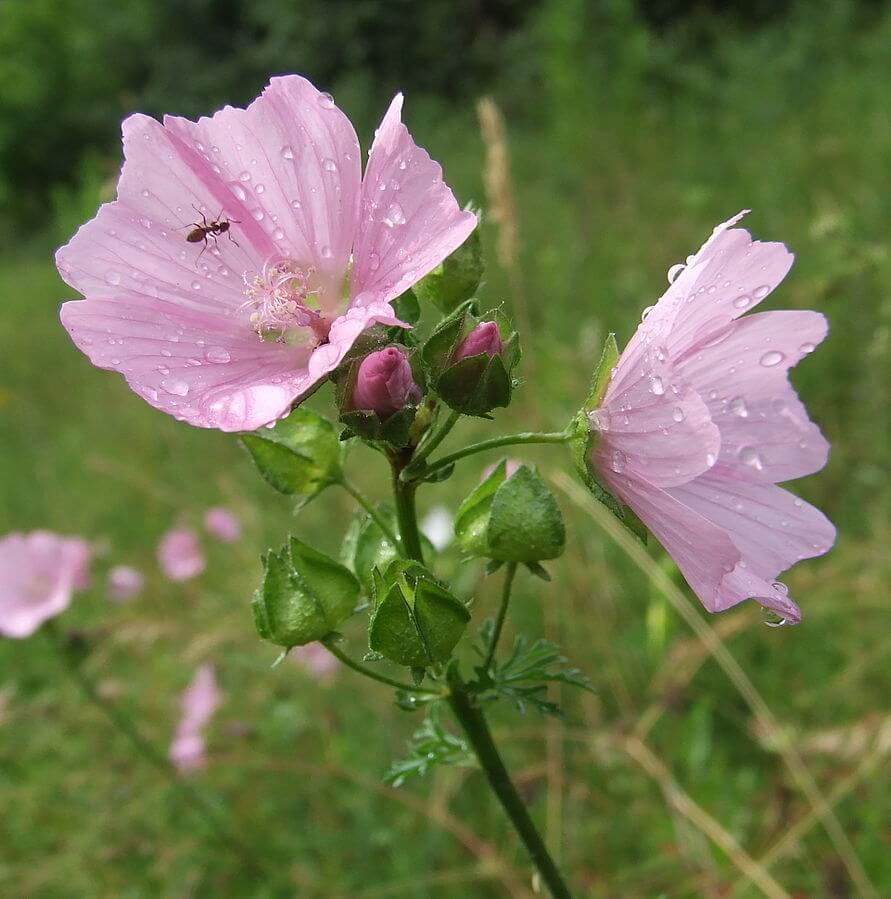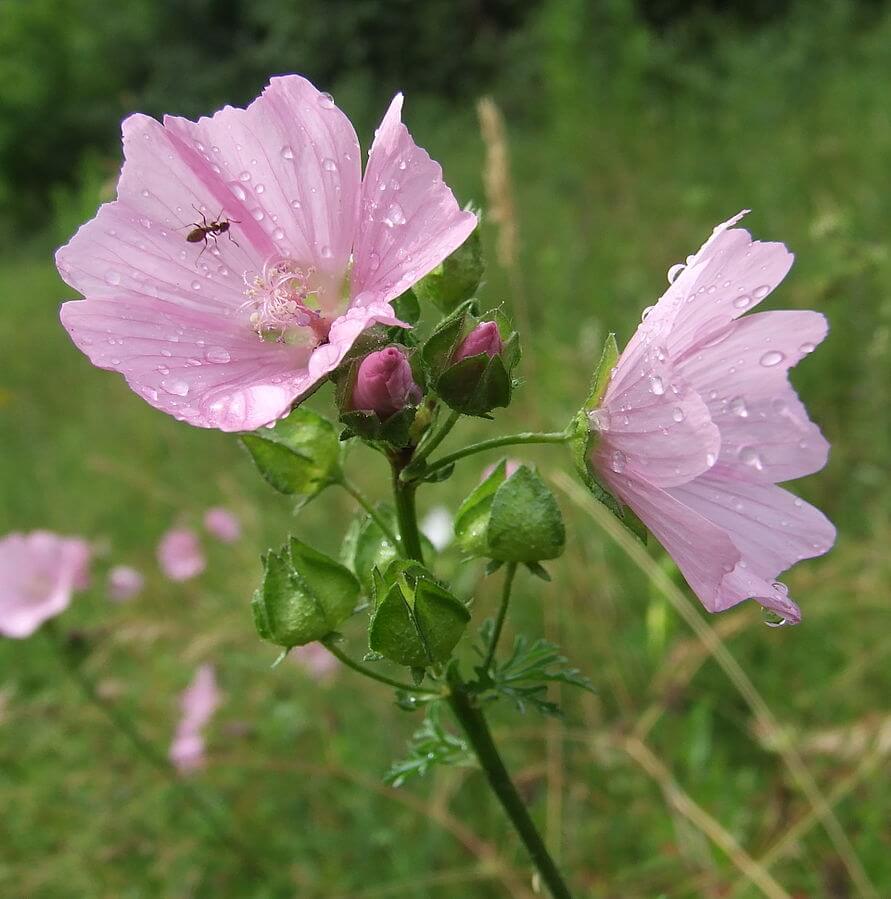 Sow the seeds indoors around 7 to 8 weeks before the last frost date. They will germinate in about 2 or 3 weeks. Once the danger of the last frost has passed, you can transfer them outside. Make sure to give around 2' of space in between each seedling. Once settled, you need to water and fertilize them often to ensure their growth. They will start blooming in the same year, from early summer to early autumn.
Cautions
Overconsumption of musk mallow may cause headaches and dizziness. It should also be noted that the leaves may contain high levels of nitrate if the plant grows on nitrogen-rich soil. Having too much nitrate in your diet is toxic and can cause serious health problems. So, you need to pay attention to where you get your musk mallow. Otherwise, eating the plant is safe.
Conclusion
This wonderful plant is one of the earliest cited plants, dating back to 8th century BC. Throughout history, musk mallow had always been cultivated for their beauty, medicinal properties, nutritional benefits, and pleasant taste. Musk mallow is a wonderful plant to have in your garden; it adds a splash of color while providing you with a valuable and nutritious food source.
---------------
Writen by Cornelia Tjandra
Cornelia is a freelance writer with a passion for bringing words to life and sharing useful information with the world. Her educational background in natural science and social issues has given her a broad base to approach various topics with ease. Learn more about her writing services on Upwork.com or contact her directly by email at cornelia.tjandra@gmail.com
Many of our readers find that subscribing to
Eat The Planet
is the best way to make sure they don't miss any of our valuable information about wild edibles.
Like our facebook page
for additional articles and updates.
Follow us on Twitter
@EatThePlanetOrg
See our privacy policy for more information about ads on this site