A message from EatThePlanet.org: "
We are happy you found us! We strive to be informative and accurate. Enjoy what you find here! Take a look at our new downloadable pdf eBook A Complete Guide To Foraging. We put a lot of work into this eBook and are very excited to share it with you.
" - Joe Forager(Owner)
---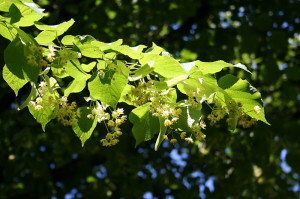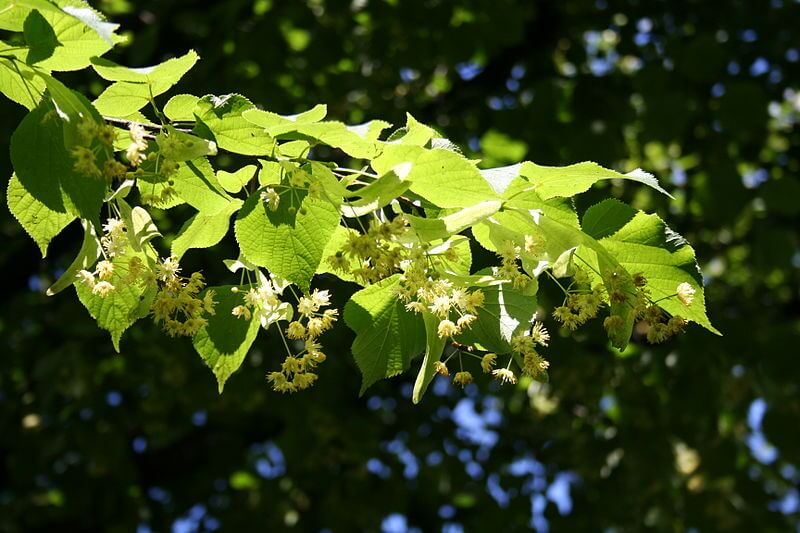 The American Linden Tree (Tilia americana) is a New England Native Tree that also goes by the name Basswood Tree.
This article also applies to many other plants in this genus, notably the European species Little Leaf Linden (Tilia cordata) and Large leaved Linden (Tilia platyphylos) and the Asian species Japanese Lime Tree (Tilia japonica) and Chinese Lime Tree (Tilia chinensis). Outside of the US these trees are often called Lime Trees though not closely related the actual Lime Trees which are in the genus: Citrus.  Linden trees are commonly planted as street trees and wind breaks because of their uniform shape and leaf density.  The elongated leafy bract attached to the flowers and berries is the best way to identify a Linden Tree (see picture below), alternatively the uniform shape of smaller trees and the heart-shaped finely serrated leaves will also help in identification.
Edibility and Culinary Use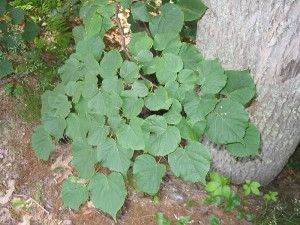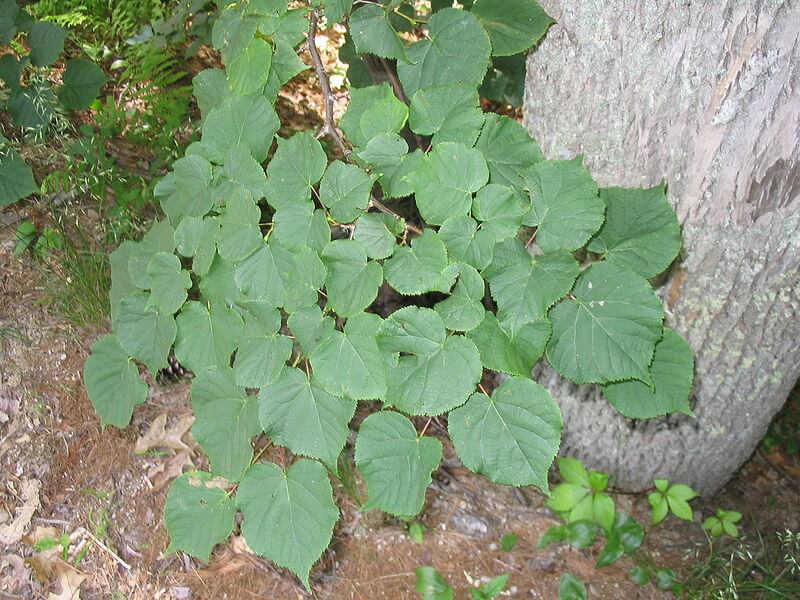 The leaves of this plant are edible all spring, summer and fall.  They taste like lettuce but have a mucilaginous texture, young leaves are the most tender but older leaves are still good to eat.  They make a great lettuce substitute in salads or sandwiches.  Lindens are medium to large trees so there is no shortage of edible leaves. There are not a lot of large trees that have edible leaves without toxins, a bad flavor or a tough texture.  Linden flowers can be eaten raw but more commonly are made into a linden flower tea, they are also a very popular flower for honey bees. Linden tree honey has a distinct flavor that makes the honey more desirable. Linden fruits can be eaten at different stages of growth, but they are small and hard with little or no flavor.
Health Benefits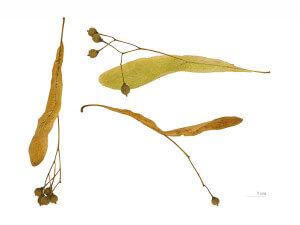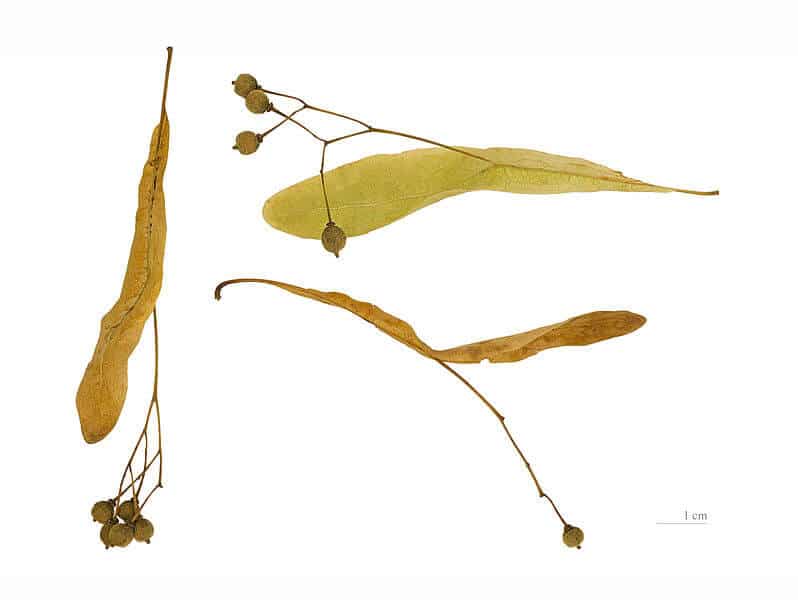 The flowers and probably also the leaves of the linden tree contain Flavonoids which are antioxidants. Linden tea has commonly been used for cold, cough, and soar throats. It is said to be generally calming and an effective sleep aid.  The nutritional value of Linden leaves has not been thoroughly studied, this is another wild edible whos nutritional benefits are still relatively unknown.
Cautions
Very few people have experienced contact dermatitis from linden tea. If the flowers are too old when making linden tea it may have a slight narcotic effect.
Conclusion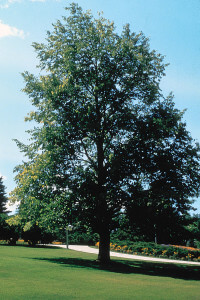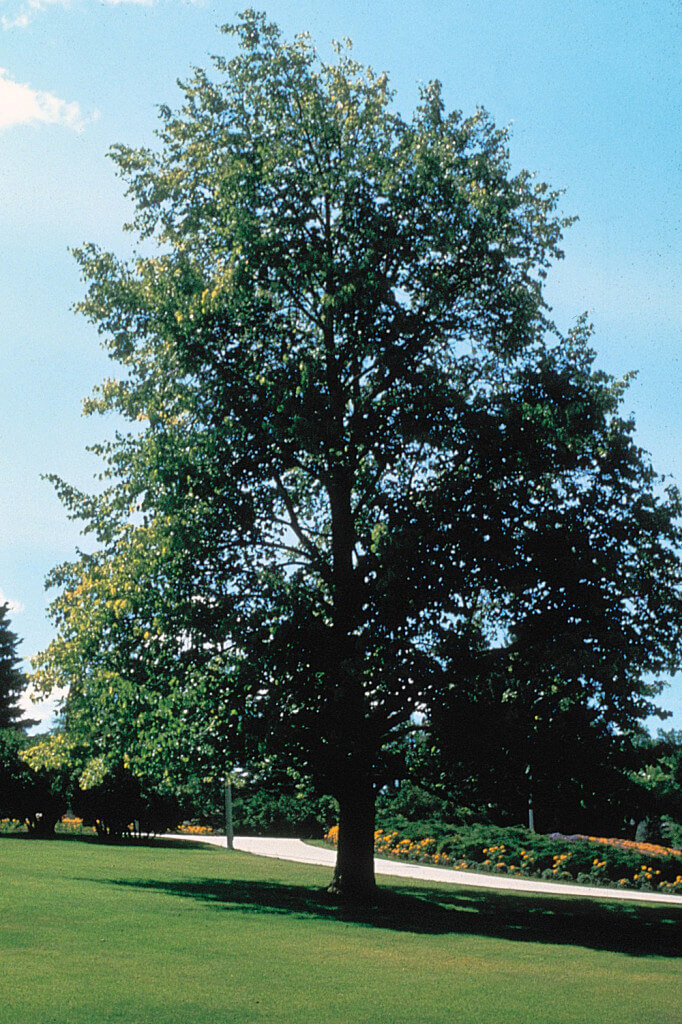 The linden tree is an abundant source of edible leaves.  I always wonder why our culture has gotten in the habit of planting annuals such as lettuce and spinach every year when we could plant one linden tree that would produce food for a lifetime.
Many of our readers find that subscribing to
Eat The Planet
is the best way to make sure they don't miss any of our valuable information about wild edibles.
Like our facebook page
for additional articles and updates.
Follow us on Twitter
@EatThePlanetOrg
See our privacy policy for more information about ads on this site