A message from EatThePlanet.org: "
We are happy you found us! We strive to be informative and accurate. Enjoy what you find here! Take a look at our new downloadable pdf eBook A Complete Guide To Foraging. We put a lot of work into this eBook and are very excited to share it with you.
" - Joe Forager(Owner)
---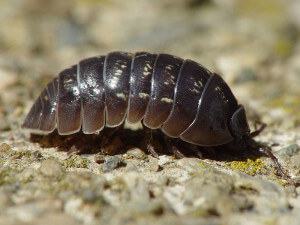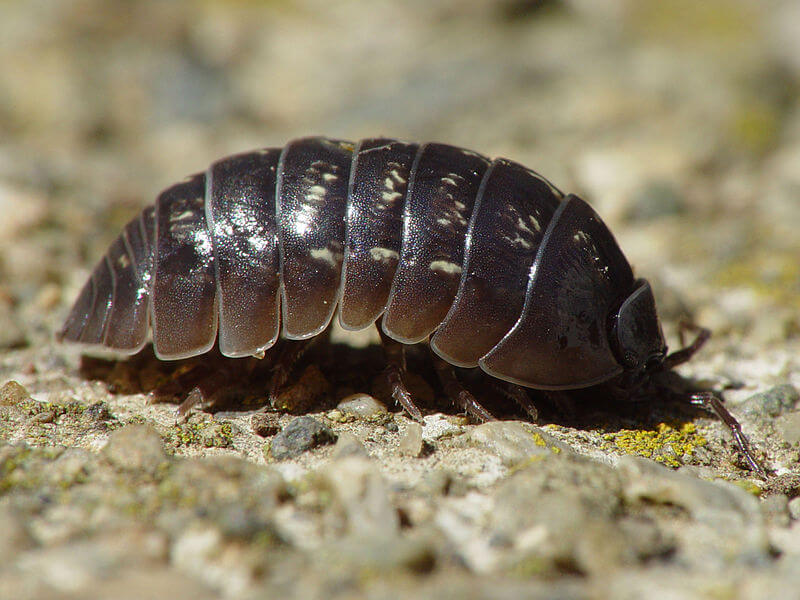 Pillbugs, also known as woodlice, roly-polies, or land shrimp are a very common arthropod in the same taxonomic class as Shrimp and lobster.  These small arthropods, are very recognizable, they have 11 body segments, and can be seen curling up in a ball for defense.  They can easily be found under rotting logs or bark, they love moist places with lots of rotting organic matter. Pill bugs can be found worldwide and very abundantly in the United States. All woodlice are in a taxonomic suborder called Oniscidea, therefore they could be in a number of different genus, some of the common ones are Armadillidium, Oniscus, and Porcellio.
Edibility and Culinary Use
Many people do not know that pill bugs are edible.  Not only are they edible but from my experience some of them do in fact taste similar to shrimp.  Any bug should be cooked before eaten, but some people eat them raw.  They make a great sauce, or they can be added to soup.  There are a lot of other ways to cook them including, mixed with, dough, egg, or rice.
Health Benefits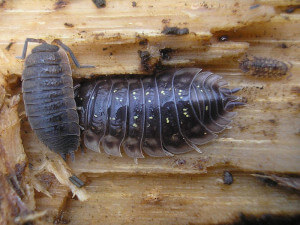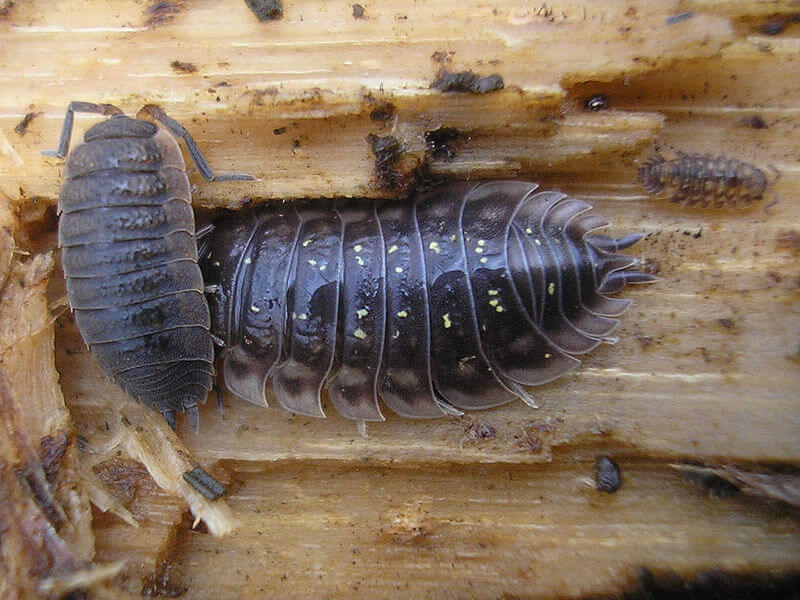 The high protein content of bugs is a known benefit. These arthropods probably contain a similar nutrient analysis to shrimp but would have to be eaten in abnormally large numbers to represent a substantial nutritional portion of anyone's diet.
Cautions
There are thousands of species of pill bugs around the world, most of them are edible. To determine if they are edible first of all make sure it is not a pill millipede, which looks similar but is smaller, smoother and rounder.  Next determine that it has no bad smell, and finally, you should not continue eating if it has a bad taste.  In general the pill bug species that curl into a ball (Genus: Armadillidium) are more likely to be edible and tasty, but many of the others are as well.
Conclusion
The pill bug is one more thing to add to the list of forgotten edibles that makes me wonder, "why aren't more people eating these".  Even in the realm of entomophagy, you don't often hear about this one, but it is delicious and very accessible.  The taboos of eating bugs in western culture are illogically strong, and this is one taboo that we would benefit to change.
Many of our readers find that subscribing to
Eat The Planet
is the best way to make sure they don't miss any of our valuable information about wild edibles.
Like our facebook page
for additional articles and updates.
Follow us on Twitter
@EatThePlanetOrg
See our privacy policy for more information about ads on this site