A message from EatThePlanet.org: "
We are happy you found us! We strive to be informative and accurate. Enjoy what you find here! Take a look at our new downloadable pdf eBook A Complete Guide To Foraging. We put a lot of work into this eBook and are very excited to share it with you.
" - Joe Forager(Owner)
---
Johnny Jump up (Viola tricolor) is a small perennial plant, native to large areas of Europe. It has now been largely naturalized within the US. You may know this plant by other names including, wild pansy, heartsease, heart's delight and love-in-idleness. It is the ancestor of the commonly cultivated border plants, pansies. You can find these small plants growing in open grassland, scrubland and embankments, whether coastal or inland.
With incredibly distinctive flowers in purples, blues, yellows and white, Johnny Jump up is a very attractive plant. It is generally known as a creeping plant that will usually grow to a height of 15cm. From a horizontal stem that creeps along the ground, the stalks emerge, which bear its flowers and leaves. Each stalk will produce a single flower, roughly 1.5cm in diameter. It will usually flower all the way through from April till September (in the Northern hemisphere). This makes them a very popular garden plant.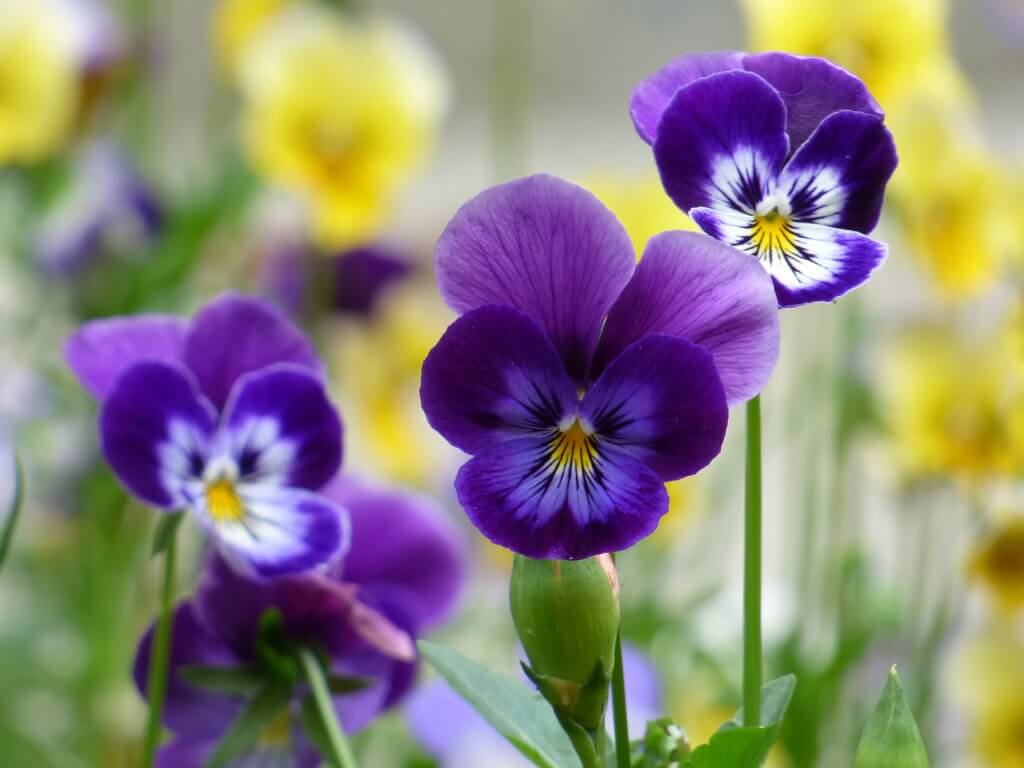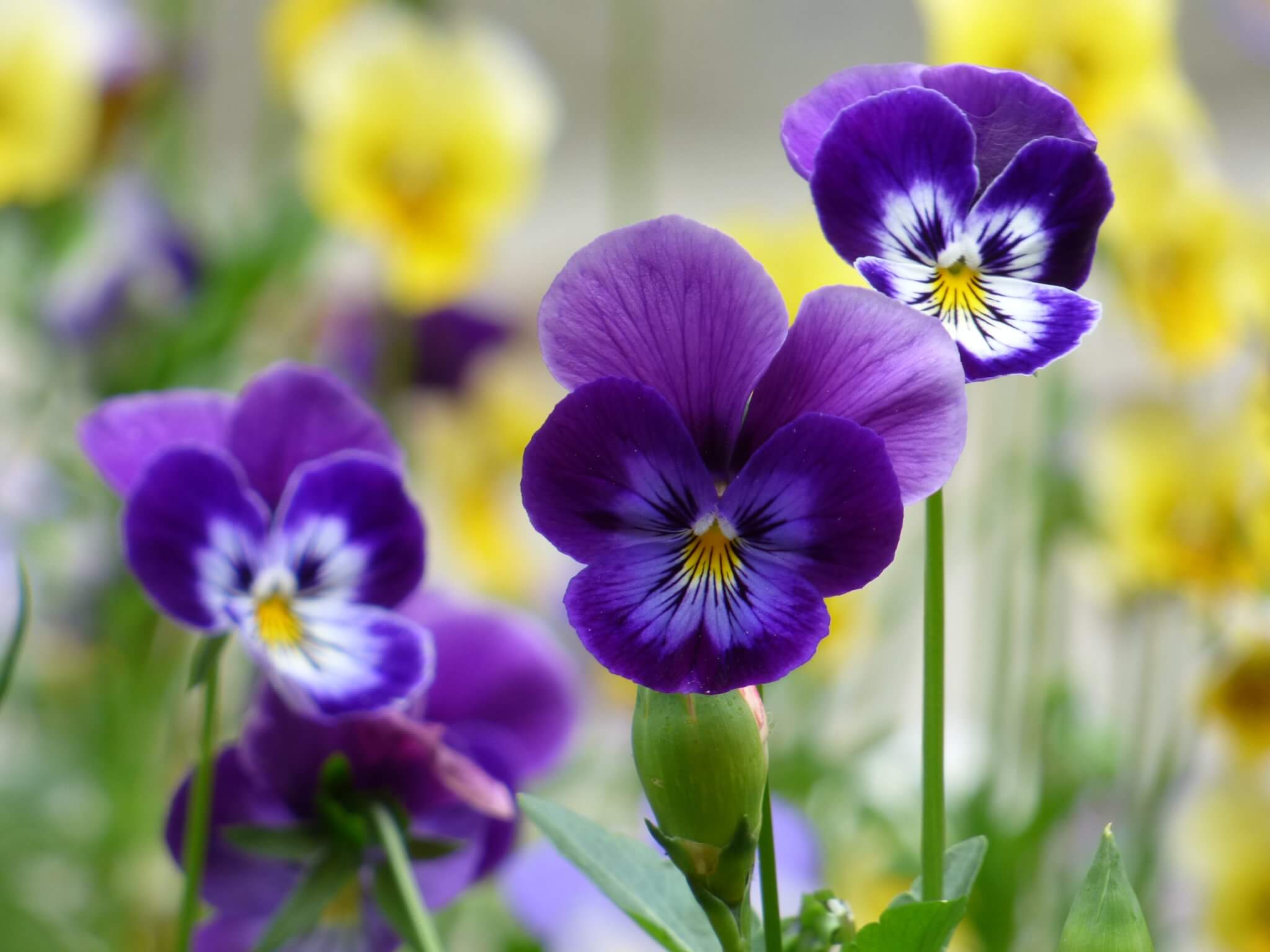 Cultivation and History of Johnny Jump up
Johnny Jump up is generally grown as an annual, particularly if you live within far north areas. They are easy to grow whether in the garden or as an attractive windowsill plant. It has been cultivated and grown as an ornamental and medicinal plant since the middle ages.
The plant prefers areas of full or partial sunlight, and very well draining soil. During hot summers they may wilt, so a partially shaded area is usually best. They need little maintenance once established, however make sure to water them during any dry spells of weather. Remove dead flowers to encourage new blooms to grow.
To grow Johnny Jump up from seed, start them within containers inside roughly 8 weeks before the last frosts are due to hit. You should expect to see seedlings within 2-3 weeks. When the frosts have passed, begin to place the seedlings into your border or outdoor container at least 12cm apart.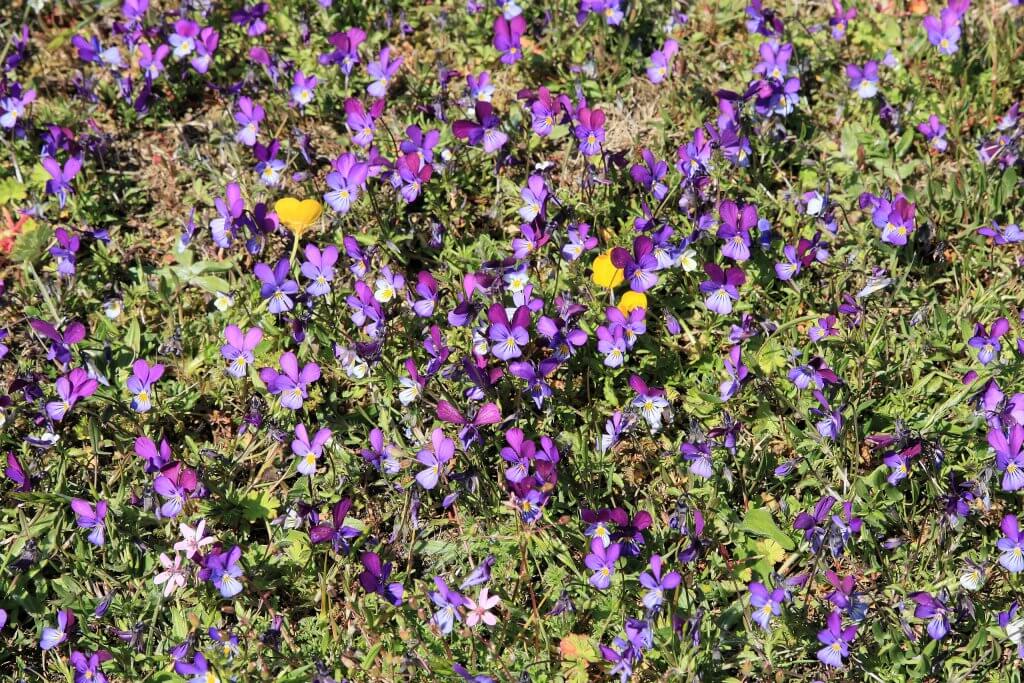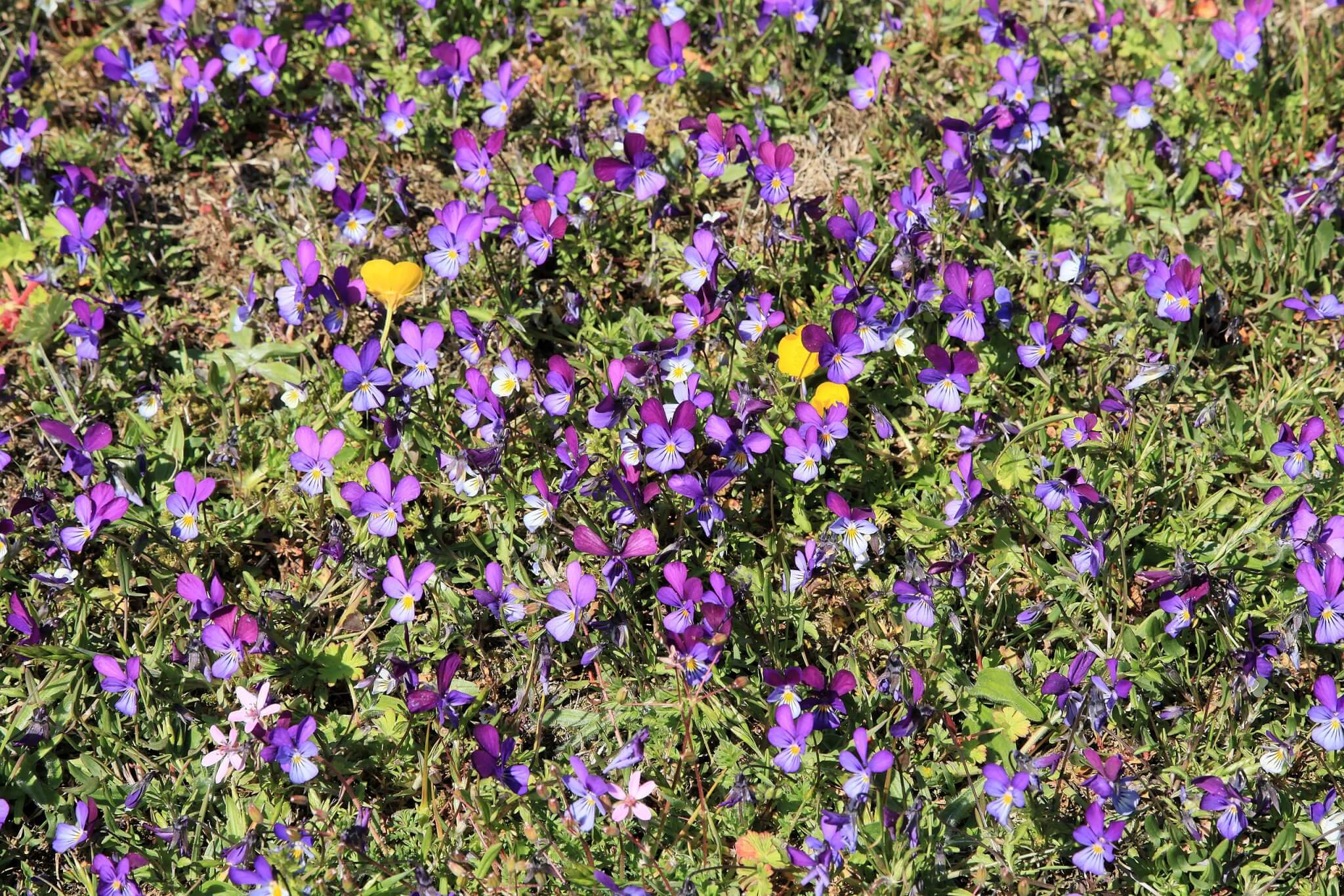 Is Johnny Jump up toxic?
The flowers of Johnny Jump up are edible, but only in small quantities suitable for food. If you are pregnant, breast feeding or ill, consult a medical practitioner before attempting to consume the flowers. This is because research on the effects they may have on young infants is limited.
Uses
Culinary uses of Johnny Jump up
The flowers of Johnny Jump up can make a beautiful and attractive addition to salads, desserts and drinks. Freeze them into ice cubes and add to your favorite beverages or cocktails. Or, embellish light, and sweet desserts like ice creams, panna cotta or cheesecakes. You can also add them into salads, or other light tasting dishes as a decorative splash of color.
Products created with Johnny Jump up
From scented soaps and dyes, to essential oils and perfumes. The flowers of Johnny Jump up are widely used in some commercial products.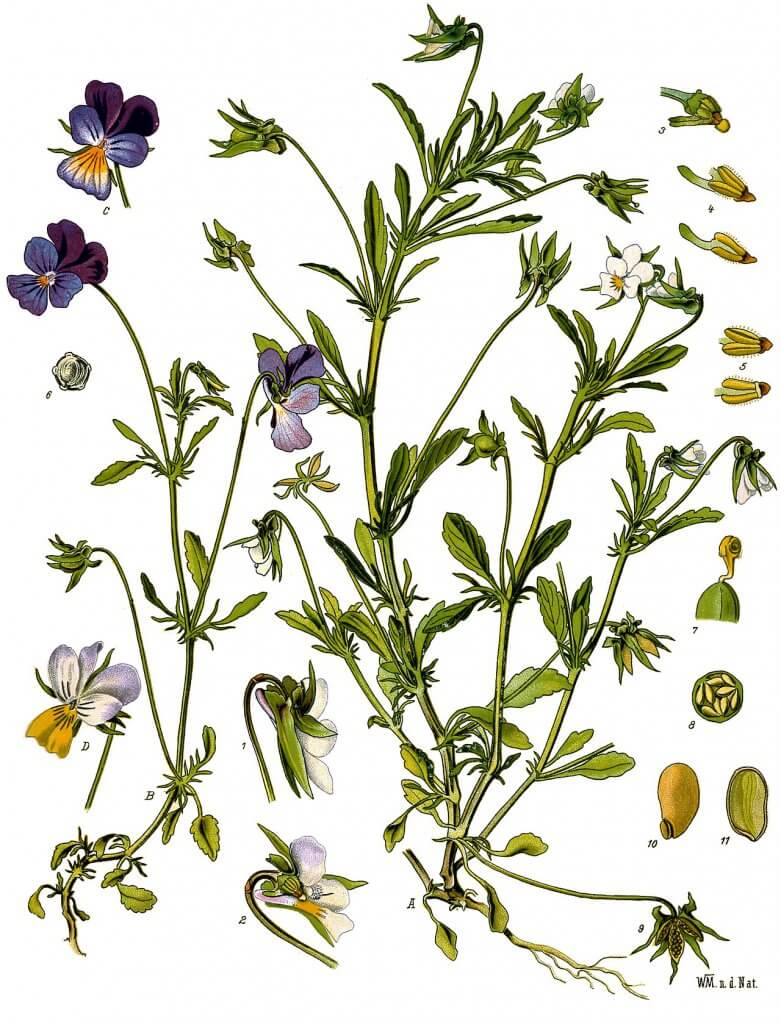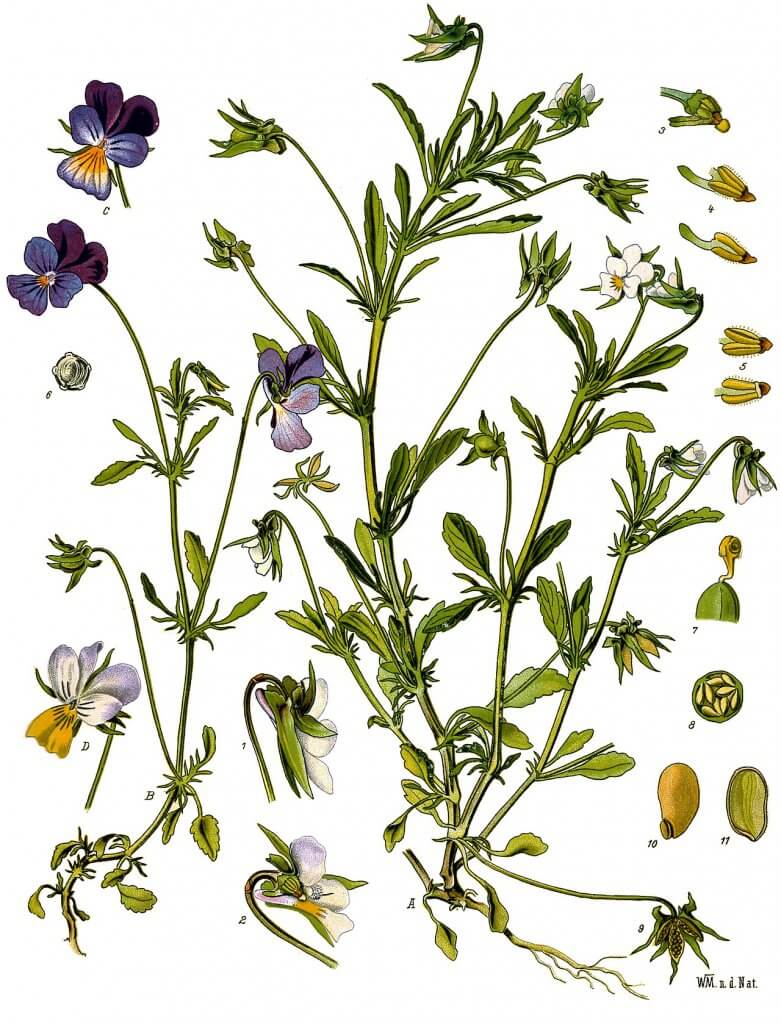 Medicinal uses of Johnny Jump up
Johnny Jump up can be used in a variety of medical applications. From a poultice to place on acne and inflamed skin, to an infused tea which can help to ease phlegm from bronchitis or colds. Johnny Jump up contains anti-microbial chemicals proving its usefulness in treating some conditions.
Recent research indicates that certain chemicals found within Johnny Jump up may prove useful in the development of some drugs. Further research is exploring its potential usefulness in treating certain cancers.
Did you know…
Johnny Jump up, within Roman mythology, was said to have been struck by the arrow of cupid. This in turn gave it prominence as a symbol of love and affection.
Conclusion
To conclude, with its romantic history and with great medicinal abilities, Johnny Jump up is a classic plant that deserves a place in any garden. Create your own aromatic teas, colorful salads or even your own fabric dyes with the beautiful flowers.
—————
Written by Hannah Sweet
Hannah is a freelance writer and graphic designer from the UK. With a penchant for travelling, photography and all things botanical, she enjoys writing about a wealth of topics and issues, from conservation and slow living, to design and travel. Learn more about her writing and design services at www.sweetmeanders.co
Many of our readers find that subscribing to
Eat The Planet
is the best way to make sure they don't miss any of our valuable information about wild edibles.
Like our facebook page
for additional articles and updates.
Follow us on Twitter
@EatThePlanetOrg
See our privacy policy for more information about ads on this site