A message from EatThePlanet.org: "
We are happy you found us! We strive to be informative and accurate. Enjoy what you find here! Take a look at our new downloadable pdf eBook A Complete Guide To Foraging. We put a lot of work into this eBook and are very excited to share it with you.
" - Joe Forager(Owner)
---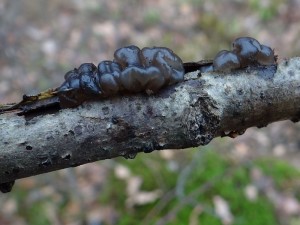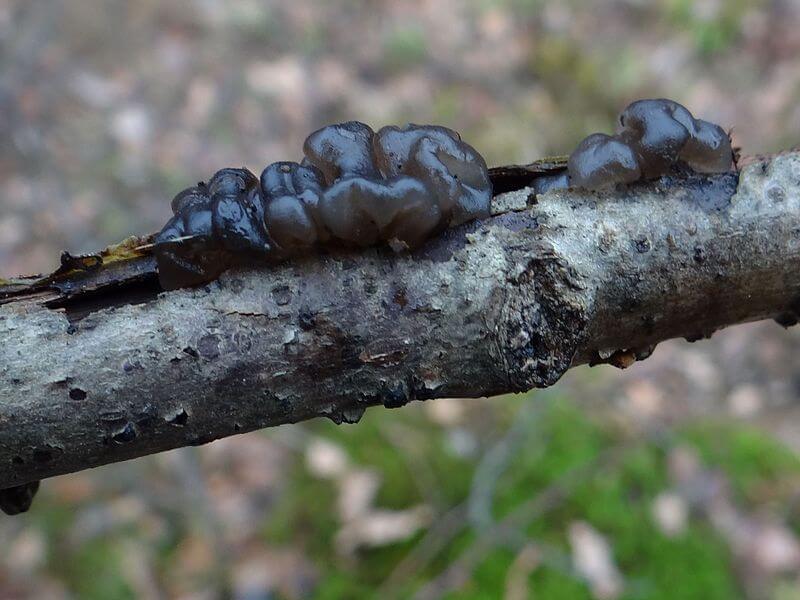 The name Jelly Roll (Exidia recisa, glandulosa, nigricans) conjures up images of home made pastries with jelly and sugar, but once you see a picture of this fungus you'll see the humor in the name. A very unsightly fungus to say the least, but Amber, Black, or Brown Jelly Roll is in the group of fungus called jelly fungus or cup fungus, another common name for these species is witch's butter. A very common fungus, they have a gelatinous texture, but the vast majority of them are edible, some are prized in certain parts of the world. This species is found growing on recently dead hardwoods.
Edibility and Culinary Use
It is rather tasteless with a gelatinous texture, but absorbs easily flavors it is cooked with. You can eat them raw or cooked. They are used to in salads and soups. They are also very commonly seen and make for a good snack when you're in the mood for something a little different.
Health Benefits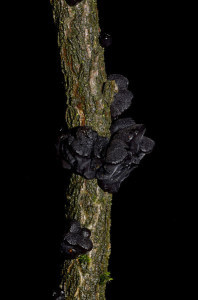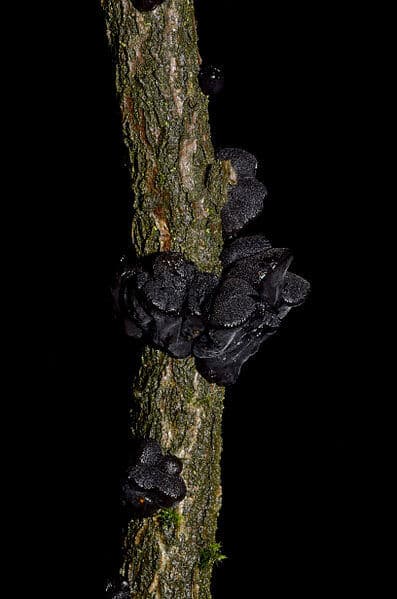 Studies on nutrition and health benefits of this particular fungus are rare but fungus of the same Family are know to have many health benefits including reducing blood pressure and cholesterol levels. Similar species also have huge amounts of proteins, fats, polysaccharides and Iron, so eating them regularly could prevent diseases related to iron deficiency such as anemia. This species probably also contains Pectin, Calcium, Vitamin D, B1, and B2.
Cautions
This species is sometimes is said to be inedible, but that probably only refers to the fact that this particular species is not commonly eaten.
Conclusion
This is one of those foods that are often overlooked because most people would agree, it looks gross. But Jelly Roll Fungus should be consumed much more than it is now because of its health benefits. It is easy to identify and harvest, and it works well when cooked or raw.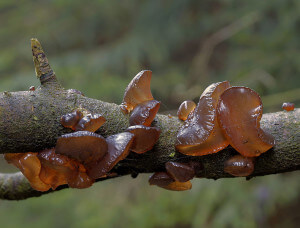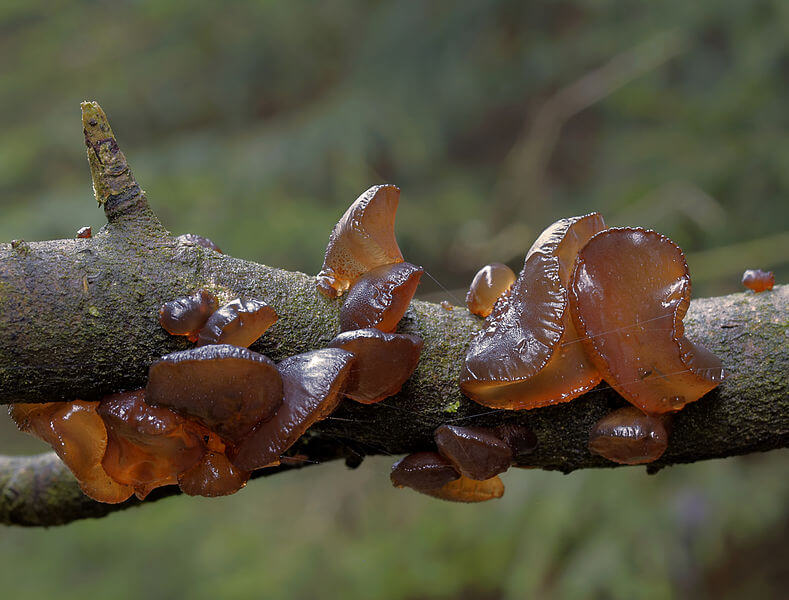 Many of our readers find that subscribing to
Eat The Planet
is the best way to make sure they don't miss any of our valuable information about wild edibles.
Like our facebook page
for additional articles and updates.
Follow us on Twitter
@EatThePlanetOrg
See our privacy policy for more information about ads on this site