A message from EatThePlanet.org: "
We are happy you found us! We strive to be informative and accurate. Enjoy what you find here! Take a look at our new downloadable pdf eBook A Complete Guide To Foraging. We put a lot of work into this eBook and are very excited to share it with you.
" - Joe Forager(Owner)
---
Article courtesy of Jack Hamrick, Co-Founder of Foraged – The Marketplace for Wild & Specialty Foods.
Mushrooms are having a moment right now – and many people have been looking to learn more about how to buy wild mushrooms. They make for a great, healthy alternative to meat in all kinds of dishes, they offer an array of health benefits, and (most importantly) they are delicious. Many, if not most, mushrooms cannot be farmed, though – you can only find them in the wild. This is why a lot of people are choosing to learn about foraging: because they want to find some of the most exciting varieties of mushrooms, such as chanterelles, morels, chicken of the woods, and black trumpets. Even expert foragers, however, can't find what they are looking for all of the time, and mushrooms are notoriously seasonal and dependent on weather conditions. Which leads to an important question: how do you buy wild mushrooms?
Key factors to consider when buying wild mushrooms
The key elements to consider when you buy wild mushrooms are location, season, and traceability. Wild mushrooms are highly dependent on particular weather and environmental conditions to grow, and do not last for very long after they are picked, so unlike farmed produce that you can usually find year-round at the grocery store, fresh wild mushrooms may not always be available whenever you want them.
One of the beautiful things about wild mushrooms is that they grow all over the place – you just have to know where to look. Because of the diverse climates across the country, the same type of mushroom could have its peak season at different times of the year, depending on where you are.
With these first two factors in mind, when you are looking to purchase wild mushrooms it's vital that you are aware of where they come from and who picked them. Recent studies of grocery store products have found that many of the products that say they contain wild mushrooms do not actually contain the species that the label indicates. Unfortunately, you cannot be sure that the type of mushroom listed on the packaging is actually used in the product, or that it is not mixed with other ingredients. Additionally, buyers of wild mushrooms from anonymous listings on Facebook or Etsy have reported getting very sick from receiving spoiled mushrooms, or worse, the wrong type of mushroom, only to have the seller vanish and not be held accountable for their dangerous mistake.
Where to buy wild mushrooms
There are a few options out there for buying wild mushrooms, but you may find that it is actually quite tricky to find the kinds of mushrooms you want. When looking locally, you may luck out and find foragers and farmers selling fresh mushrooms and mushroom products at their local farmers' markets. This is a great way to support local businesses and also to ensure that you are getting the freshest and most local items possible. Typically (but not always), vendors at farmers markets will not be selling any products, especially fresh mushrooms, that are shipped in from far away. A major shortcoming of farmers markets, though, is that the variety of mushrooms available is limited to the nearby environment.
Another option that you may have noticed is dried wild mushrooms at your local grocery store. These products can be useful, although the varieties of mushrooms available are typically limited, and the mushrooms sold are generally not local, but rather picked overseas in places like eastern Europe or China. Some testers have found that these packages often mix in other types of mushrooms in their packaged products, which takes away from the flavor and quality that you want when seeking out wild mushrooms. Grocery stores will rarely, if ever, carry fresh wild mushrooms, due to their perishable nature and the fact that they do not typically have relationships with wild mushroom foragers.
If you have searched for wild mushrooms online, you have likely come across listings on Facebook Marketplace or Etsy. These platforms are popular for selling products like wild mushrooms, because they allow anyone to list anything, at any time, for sale. However, as mentioned above, these listings are unreliable and typically unverified, so you are taking a big risk with both your money and your health when purchasing from someone you don't know, and who is making no guarantees about the quality of the product. It is also nearly impossible to get a refund if your order arrives spoiled or is not what you expected.
Is buying wild mushrooms safe?
As with all wild foods, it is important to make sure that you are getting the right product, and in the right condition, when you buy wild mushrooms. Even when purchasing wild mushrooms from reputable, certified foragers, it is still important to be careful and knowledgeable about the foods you buy. Many people have had bad experiences purchasing mushrooms and other wild foods on sites like Facebook Marketplace and Etsy, sites that don't maintain any quality standards.
Even if a wild mushroom listing online looks perfect, you should still do your research to make sure that what arrives in the mail matches what you ordered. Some problems with the so-called "Wild West" marketplaces, like Facebook and Etsy, also come from the fact that sellers will display stock photos of a mushroom online, but the actual product that arrives could be entirely different, or no longer safe to eat, or both.
Conclusion – How to Buy Wild Mushrooms
Wild mushrooms are an amazing, largely untapped resource with tremendous nutritional, environmental, and health benefits. It can be a little challenging, however, to find a good source for buying wild mushrooms, even if you are a forager yourself. We started Foraged because we wanted an easier way to buy wild mushrooms with more confidence in the quality and safety of these products. And, when we searched for a reliable marketplace, we could not find one that met all of our needs. So, we started one ourselves.
The most encouraging part of our experience with Foraged has been the tremendous amount of foragers, farmers, and artisans that have already signed up to sell on our site. It shows just how much of a need there is for a reliable marketplace for mushrooms and other wild and specialty foods. We would love to have you join us in our journey to connect more people with the wonderful bounty of our natural world.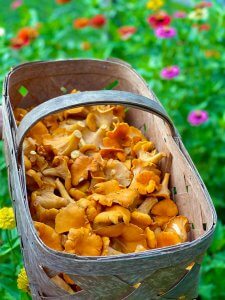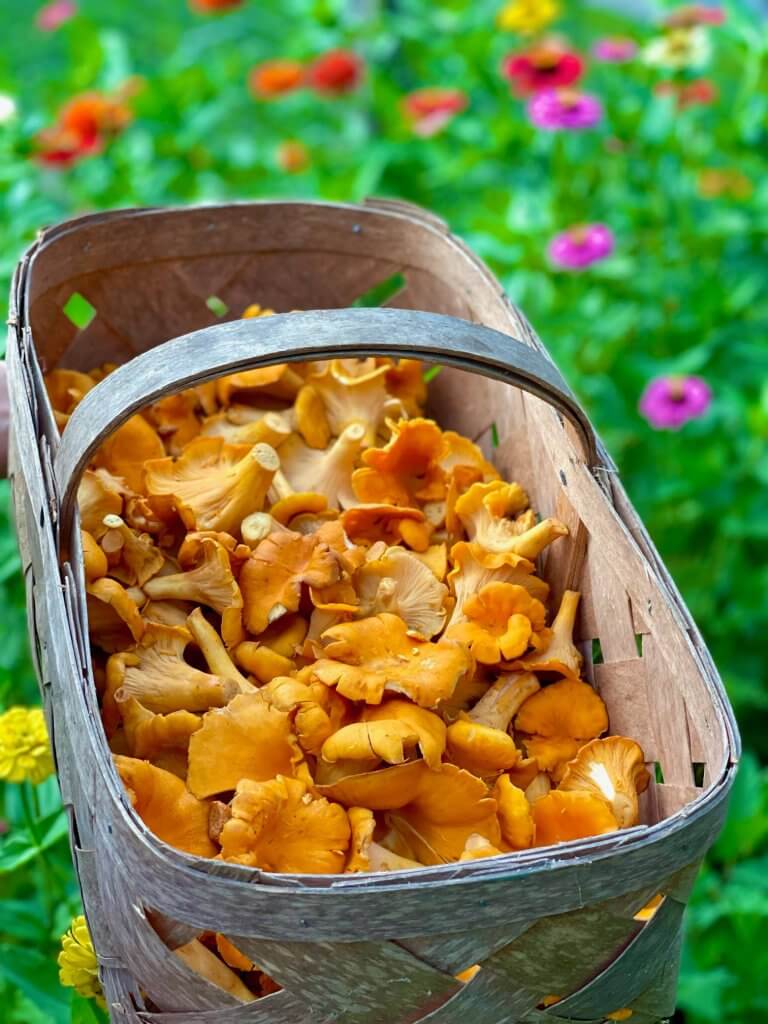 Many of our readers find that subscribing to
Eat The Planet
is the best way to make sure they don't miss any of our valuable information about wild edibles.
Like our facebook page
for additional articles and updates.
Follow us on Twitter
@EatThePlanetOrg
See our privacy policy for more information about ads on this site