Foraging Tours and Classes in Wisconsin
---
&lt &lt -Back To Index (By State)
Foraging Tours, Walks, Classes, and Groups (Updated for 2021)
The list below has been curated to include only those groups and foragers that schedule regular events and are currently active. Please email us about any broken links or incorrect links so we can keep the list updated. If you offer classes or scheduled foraging events feel free to contact us about being added to the list.- eattheplanet.org@gmail.com
---
Adjacent States
1. Forager's Harvest
Forager's Harvest is owned by Sam Thayer with Melissa Price. Located at 709 W Arthur Avenue (HWY8) Bruce, Wisconsin 54819. Sam Thayer is a prominent author, forager, and an internationally known authority on edible wild plants. He seeks to promote responsible foraging, appreciation and conservation of nature, and sustainable food system. Offers foraging classes
2. Moonwise Herbs
Linda Conroy is the owner of Moonwise Herbs. She is an herbalist. Moonwise Herbs is located at P.O Box 653, Stoughton, Wisconsin 53589. Offers foraging, hand-made items, education, and wellness consultations.
3. Midwest Wild Harvest Festival
Midwest Wild Harvest Festival is about celebrating the gift of wild wold in the Midwest. Located at Wisconsin Badger Camp 1181, Munz Lane, Prairie du Chien, Wisconsin. You will learn about edible wild foods and its practical use. Conducts classes with the credible foraging instructors and other activities.
4. Plant Based Services LLC
It is owned and managed by John Holzwart. Plant Based Services is located at 1225 Hermann St, Sheybogan, Wisconsin 53081. He offers programs/lectures on beekeeping, edible and medicinal plants, mushroom propagating, and more. Most of these programs are offered in southeast Wisconsin.
5. Wildwood Institute and Herbs
Kathleen Wildwood is the founder of Wildwood Institute and Herbs. Located at 3311 Mound View Road, Verona, Wisconsin 53593. It seeks to bring back the magic and wisdom given by nature to the modern time. Offers classes, herb walks, apprenticeship, and more.
6. Wisconsin Mycological Society
Wisconsin Mycological Society is a group focused on learning about wild mushrooms and fungi. Located at 6707 Maple Terrace, Wauwatosa, Wisconsin 53213. They offer forays, educational lectures, summer membership, and educational workshops and classes.
Many of our readers find that subscribing to
Eat The Planet
is the best way to make sure they don't miss any of our valuable information about wild edibles.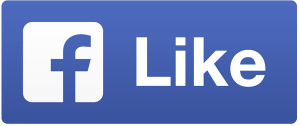 our
facebook page
for additional articles and updates.
Follow us on Twitter
@EatThePlanetOrg
See our privacy policy for more information about ads on this site