Foraging Tours and Classes in Virginia
---
&lt &lt -Back To Index (By State)
Foraging Tours, Walks, Classes, and Groups (Updated for 2021)
The list below has been curated to include only those groups and foragers that schedule regular events and are currently active. Please email us about any broken links or incorrect links so we can keep the list updated. If you offer classes or scheduled foraging events feel free to contact us about being added to the list.- eattheplanet.org@gmail.com
---
Adjacent States
Kentucky, Maryland, North Carolina, Tennessee, West Virginia
1. Eco Images
Vickie Shufer is the founder of Eco Images. Located at Virginia Beach, a coastal city in Southeastern Virginia. She is a naturalist, herbalist, and a forager. She offers classes, exploring outdoors, foraging, making medicine and growing native and medicinal plants.
2. Julie Carestio Pettler
Julie Carestio Pettler is an herbalist. Her office is located in Frederick County, Virginia. She offers classes, foraging, and medicine-making workshops.
3. The Earth Connection School
Tim MacWelch found The Earth Connection School. Located in Somerville, an unincorporated community in Fauquier County. The Earth Connection School is an outdoor school. It offers subjects which focus on wild foods, making fire, navigation, tracking, and primitive skills.
4. The Living Earth School
The Living Earth School is an organization located at Blue Ridge Mountains of Central Virginia. Its curriculum is nature-based. It seeks to develop naturalist skills, finding edible/medicinal plants, survival skills, and much more. The Living Earth School offers classes , camping, and foraging.
5. Tracks and Roots
Alison Meehan created Tracks and Roots. Located in Short pump, a wealthy suburb in Richmond, Virginia. She manages Tracks and roots with her fellow credible instructors. Her expertise are identifying trees, tracking, wild edibles, and medicinal plants. They offer foraging and wilderness survival courses.
Many of our readers find that subscribing to
Eat The Planet
is the best way to make sure they don't miss any of our valuable information about wild edibles.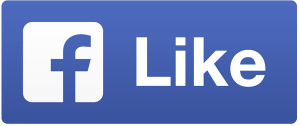 our
facebook page
for additional articles and updates.
Follow us on Twitter
@EatThePlanetOrg
See our privacy policy for more information about ads on this site