Foraging Tours and Classes in North Carolina
---
&lt &lt -Back To Index (By State)
Foraging Tours, Walks, Classes, and Groups (Updated for 2021)
The list below has been curated to include only those groups and foragers that schedule regular events and are currently active. Please email us about any broken links or incorrect links so we can keep the list updated. If you offer classes or scheduled foraging events feel free to contact us about being added to the list.- eattheplanet.org@gmail.com
---
Adjacent States
1. Abundance Healing Arts
Abundance Healing Arts was founded by Kim Calhoun, a North Carolinian girl. Located in Chatham County, North Carolina. She got immersed with healing arts and creating plant medicine at a young age. Offers all-year-round walks, classes, and workshops.
2. Asheville Mushroom Club
Asheville Mushroom Club is dedicated to learning about fungi. Located in Asheville, North Carolina. It offers forays, day trips, and adventure camping. Most of their foray activities were done in Western North Carolina.
3. No Taste Like Home
No Taste Like Home is a 25-year-old foraging ecotour company in Northern America. To be specific, in Asheville, North Carolina. Its instructors are Becky Beyer, Dimitri Magiasis, Justin Holt, and Jillian Ras. They offer tours with at least 10 participants.
4. The WANDER School
Abby Artemisia is the founder of WANDER School. WANDER stands for Wild Artemisia , Nature, Discovery, Empowerment, and Reconnection. Located in Appalachian North Carolina. Her focus is on teaching Botany, wild edibles, medicinal plants, and DIY herbalism. North Carolina and other US territory are the places she went to.
5. Wild Abundance
Nathalie Bogwalker is the founder of Wild Abundance. Located in Western North Carolina outside Asheville. Composed of people who are into land-based living and using practical skills. They conduct classes on permaculture, herbalism, and carpentry.
6. Wildcrafting
Wildcrafting was founded by Ila Hatter. Located in Whittier, North Carolina. Ila Hatter is an interpretive naturalist, artist, wildcrafter, and a gourmet cook. She has had experience in exploring the South. It includes Texas to the Smoky Mountains, the Caribbean, Spain, and Southern Appalachia. She conducts foraging for educational purposes.
Many of our readers find that subscribing to
Eat The Planet
is the best way to make sure they don't miss any of our valuable information about wild edibles.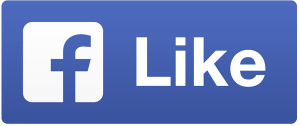 our
facebook page
for additional articles and updates.
Follow us on Twitter
@EatThePlanetOrg
See our privacy policy for more information about ads on this site