Foraging Tours and Classes in Missouri
---
&lt &lt -Back To Index (By State)
Foraging Tours, Walks, Classes, and Groups (Updated for 2021)
The list below has been curated to include only those groups and foragers that schedule regular events and are currently active. Please email us about any broken links or incorrect links so we can keep the list updated. If you offer classes or scheduled foraging events feel free to contact us about being added to the list.- eattheplanet.org@gmail.com
---
Adjacent States
Arkansas, Illinois, Iowa, Kansas, Kentucky, Nebraska, Tennessee, Oklahoma
1. First Earth Wilderness School LLC
Bo Brown is the founder of First Earth School LLC. Located at 1696 South Farm Road 241, Rogersville, Missouri 65742. First Earth School LLC teaches about valuable life-saving survival skills and information about the natural world which has a practical use. It offers outing, workshops, demonstration, and school programs.
2. Missouri Mycological Society
Missouri Mycological Society is a group whose interest lies in learning about mushrooms and fungi. It is located at 2416 Clayton Pointe Chinatown, Chesterfield , Missouri. Offers free educational classes about fungi in Missouri.
Many of our readers find that subscribing to
Eat The Planet
is the best way to make sure they don't miss any of our valuable information about wild edibles.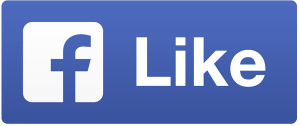 our
facebook page
for additional articles and updates.
Follow us on Twitter
@EatThePlanetOrg
See our privacy policy for more information about ads on this site