Foraging Tours and Classes in Michigan
---
&lt &lt -Back To Index (By State)
Foraging Tours, Walks, Classes, and Groups (Updated for 2021)
The list below has been curated to include only those groups and foragers that schedule regular events and are currently active. Please email us about any broken links or incorrect links so we can keep the list updated. If you offer classes or scheduled foraging events feel free to contact us about being added to the list.- eattheplanet.org@gmail.com
---
Adjacent States
Illinois, Indiana, Minnesota, Ohio, Wisconsin
---
1. Great Lakes Foraging Co.
Great Lakes Foraging Co. is a group in Michigan whose focus is about mother nature's gourmet and medicinal treasures. It offers classes and forays.
2. Jim Mcdonald
Jim Mcdonald is a self-taught herbalist. He is from White Lake, Michigan. Conducts herb classes, workshops, weed walks and many more. Focus on identification, medicinal uses, herbal properties, and etc.
3. Nomi Foraging
Clay Bowers is the founder of Nomi Foraging. He is from Northern Michigan and his passion is learning about plants and fungi. He offers classes for all ages. Monthly foraging happens in Northern Michigan from Spring to Fall season.
4. Will Forage for Food
Rached Mifsud is the founder of Will Forage for food. Located in Southern Michigan. However, most of their activities are conducted in the Great Lakes region. Classes are about edible and medicinal plant walks, mushroom growing, cooking, tanning, and making of primitive tools.
Many of our readers find that subscribing to
Eat The Planet
is the best way to make sure they don't miss any of our valuable information about wild edibles.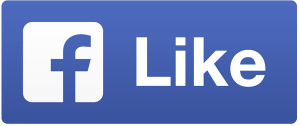 our
facebook page
for additional articles and updates.
Follow us on Twitter
@EatThePlanetOrg
See our privacy policy for more information about ads on this site