Foraging Tours and Classes in Maryland
---
&lt &lt -Back To Index (By State)
Foraging Tours, Walks, Classes, and Groups (Updated for 2021)
The list below has been curated to include only those groups and foragers that schedule regular events and are currently active. Please email us about any broken links or incorrect links so we can keep the list updated. If you offer classes or scheduled foraging events feel free to contact us about being added to the list.- eattheplanet.org@gmail.com
---
Adjacent States
---
1. Forage Culture
Forage Culture is an organization dedicated to changing the culture to be more curious about food through classes in foraging, cooking classes, and farm tours. We partner with local farms in the York and Baltimore areas to teach safe foraging.
2.Forage Maryland
Forage Maryland is a group created to cater to people who have a passion for foraging, has foraging as a hobby, and those who are curious about foraging and wildcrafting. Created by Michael Weese, he studied mushroom cultivation and mushroom identification. This group conducts walks and foraging tours.
3. Fox Haven Organic Farm and Learning Center
Fox Haven Organic and Learning Center is located in Pofferger Road, Jefferson, Maryland. It pick ups and conducts classes each month in Shepherdtown, West Virginia, and Baltimore, Maryland. Classes on organic food gardening, wild food foraging, herbs, and much more are offered here.
4. Maryland Mushrooms and Mycology
Maryland Mushrooms and Mycology is a group in Maryland where members share their ideas and learn from each other. Their main focus is mushrooming and fungi cultivation. They do mushrooming and classes.
Many of our readers find that subscribing to
Eat The Planet
is the best way to make sure they don't miss any of our valuable information about wild edibles.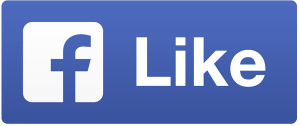 our
facebook page
for additional articles and updates.
Follow us on Twitter
@EatThePlanetOrg
See our privacy policy for more information about ads on this site