Foraging Tours and Classes in Maine
---
&lt &lt -Back To Index (By State)
Foraging Tours, Walks, Classes, and Groups (Updated for 2021)
The list below has been curated to include only those groups and foragers that schedule regular events and are currently active. Please email us about any broken links or incorrect links so we can keep the list updated. If you offer classes or scheduled foraging events feel free to contact us about being added to the list.- eattheplanet.org@gmail.com
---
Adjacent State
---
1. Arthur Haines
Arthur Haines is skilled in various fields. He is an author, a public speaker, a recreational guide and a forager himself. He offers foraging classes, wildcrafting herbal medicine, and classes on primitive living skills. Delta Institute of Natural History is managed by Arthur Haines.
2. Josh Fecteau
Josh Fecteau is a naturalist and he had explored the coast and inland of Southern Maine. As a naturalist and a foraging mentor he would like to share his love to the natural world with those people who have the same ideals as him. He conducts foraging talks and walks in Maine.
3. Maine Local Living School, LLC
Maine Local Living School is located in Temple, a town in Franklin County, Maine. It offers classes and first-hand experience in wild gathering, homestead agriculture, woodwork, food preservation and many more.
4. Maine Herbal Gathering
Maine Herbal Gathering is located in Camden, a town in Midcoast Maine. It is a gathering where you learn about plants and herbal medicine. In this gathering, they offer classes and workshops about herbs while building community connection at the same time.
5. Maine Primitive Skills School
Maine Primitive Skill School is located in the capital city of Maine which is Augusta. Its goal is to build self-reliant, resilient, and nature literate society. Main Primitive Skill School offers classes on wild foraging, survival skills, tracking, shelter building and bow making.
6. Rewild Maine
Rewild Maine is a non-profit organization. Their purpose is to reintroduce nature itself; the wild species and animals. It is located in Portland, Maine and they conduct classes and workshops about foraging and primitive skills.
7. Russ Cohen
Russ Cohen is a naturalist and food enthusiast. His love for wild edible plants started way back when he was in high school. Foraging walks and classes are being conducted by Russ Cohen in most parts of New England . He authored the book Wild Plants I Have Known…and Eaten .
Many of our readers find that subscribing to
Eat The Planet
is the best way to make sure they don't miss any of our valuable information about wild edibles.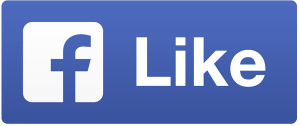 our
facebook page
for additional articles and updates.
Follow us on Twitter
@EatThePlanetOrg
See our privacy policy for more information about ads on this site