Foraging Tours and Classes in Kentucky
---
&lt &lt -Back To Index (By State)
Foraging Tours, Walks, Classes, and Groups (Updated for 2021)
The list below has been curated to include only those groups and foragers that schedule regular events and are currently active. Please email us about any broken links or incorrect links so we can keep the list updated. If you offer classes or scheduled foraging events feel free to contact us about being added to the list.- eattheplanet.org@gmail.com
---
Adjacent States
Illinois, Indiana, Missouri, Ohio, Tennessee, Virginia, West Virginia
1. The Hungry Forager
The Hungry Forager was established by George Barnett in early April, 2020. As George studied trees, fungi, plants and ecology over the previous four years, he was always foraging in his free time. The Hungry Forager provides wild food education and wild food consultation. The Hungry Forager is currently based out of Louisville, Kentucky.
2. Homesteading Workshops and Retreat
Tim Hensley and Jane Post are the owners of Homesteading Workshop and Retreat. It is located at 214 Mallory Springs Road, Berea, Kentucky 40403. Their interest lies in mushrooms and wild edibles. Activities are being held in their 200 acres farm situated on the Appalachian forest in the foothills of the east of Berea, Kentucky. They offer workshops and retreats.
3. Resilient Roots
Laven Kallmeyer is the owner of Resilient Roots. Her passion lies in medicinal plants and nature. Resilient Roots is located at Berea, which is a home rule class city in Madison County, Kentucky. She offers herbal wellness consultations, educational workshops, and more.
Many of our readers find that subscribing to
Eat The Planet
is the best way to make sure they don't miss any of our valuable information about wild edibles.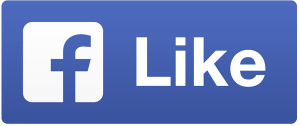 our
facebook page
for additional articles and updates.
Follow us on Twitter
@EatThePlanetOrg
See our privacy policy for more information about ads on this site