Foraging Tours and Classes in Illinois
---
&lt &lt -Back To Index (By State)
Foraging Tours, Walks, Classes, and Groups (Updated for 2021)
The list below has been curated to include only those groups and foragers that schedule regular events and are currently active. Please email us about any broken links or incorrect links so we can keep the list updated. If you offer classes or scheduled foraging events feel free to contact us about being added to the list.- eattheplanet.org@gmail.com
---
Adjacent States
1. Illinois Mycological Association
This club seeks to promote mycology as a form of recreation. Located at 1020 Willow, Creek Road, West Chicago, IL 60185-5018. They conduct monthly meetings and forays to enhance their knowledge in wild mushroom hunting.
2. Odd Produce
Odd Produce is a Chicago- based provider which is managed by Dave Odd. Conducting foraging and wildlife tours in or places near Chicago. They cater private groups, camping, classroom and even small family tours.
3. Return to Nature
Dan Farella's mission is to teach people about nature's diversity- wild plants, mushrooms, and medicinal herbs. He and his friends conducted their activities in various places, such as Pennsylvania, New York State, California, Delaware, New Jersey, New Mexico and many more. Return to Nature offers classes, workshops and educate people about wild plants and mushroom foraging, herbalism, survival skills, and theories which revolves around nature.
4. The Resiliency Institute
The Resilient Institute is a non-profit organization. Located in Knock Knolls Road, Naperville, Illinois. Offering courses in permaculture, herbalism, edible wild plants, and more.
Many of our readers find that subscribing to
Eat The Planet
is the best way to make sure they don't miss any of our valuable information about wild edibles.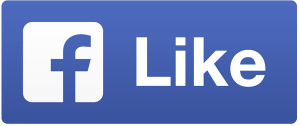 our
facebook page
for additional articles and updates.
Follow us on Twitter
@EatThePlanetOrg
See our privacy policy for more information about ads on this site