Foraging Tours and Classes in Connecticut
---
&lt &lt -Back To Index (By State)
Foraging Tours, Walks, Classes, and Groups (Updated for 2021)
The list below has been curated to include only those groups and foragers that schedule regular events and are currently active. Please email us about any broken links or incorrect links so we can keep the list updated. If you offer classes or scheduled foraging events feel free to contact us about being added to the list.- eattheplanet.org@gmail.com
---
1. "Wildman" Steve Brill
Steve Brill is tag as one of the most famous man in the field of foraging. He conducted foraging tours in places like Manhattan, Brooklyn, Queens, Long Island , Connecticut and New Jersey. In CT, he conducted his foraging tour in Danbury's Tarrywile Park. Steve Brill taught people what are the wild edibles, medicinal plants, and mushrooms which are actually beneficial but neglected by people.
2. Russ Cohen
Russ Cohen is a naturalist and food enthusiast. His love for wild edible plants started way back when he was in high school. Foraging walks and classes are being conducted by Russ Cohen in most parts of New England . He authored the book Wild Plants I Have Known…and Eaten .
3. Connecticut Foraging Club
Connecticut Foraging Club offers monthly free walks, as well as foraging classes, from March-November. They meet in various locations throughout Connecticut. To learn about upcoming events, you can go to their Facebook page or email shroomsofct@gmail.com to join the email list.
4. Berkshire Mycological Society
Berkshire Mycological Society is a club about foraging wild mushrooms. They conduct walks around Massachusetts, areas around Connecticut and New York. The members of this club meet at 10 a.m. every Sunday and they gather and identify mushrooms.
5. Connecticut Valley Mycological Society
Connecticut Valley Mycological Society was founded in 1975. It is located in the northeast of CT. CVMS offers foraging tours and classes , its main focused is mushrooming. They focused on mushroom for the following reasons; mushroom as a form of food; mushroom as the focus of fungi study , and mushroom as a form of art.
6. Connecticut-Westchester Mycological Association
Connecticut Westchester Mycological Association (COMA) was established in 1975. COMA most common location for walks are Westchester County, Southern Connecticut and sometimes in Rockland County. This association conducts walks and lectures.They encourage interests and further study about mushrooms.You can also learn about trees, flowers, birds and many more.
7. South Shore Foragers
South Shore Foragers is a group whose focus is sharing information and adventures about local foraging. Located in Middleborough, a town in Plymouth County, MA. It offers foraging tours and casual hiking activities.
8. The 3 Foragers
The 3 Foragers are Robert, Karen, and Gillian.Originally, these people are from Norwich, part of the eastern CT. They conduct talks and classes about foraging wild food, eating weeds, wild edible plants, fungi, wild mushrooms and sometimes eating invasive plants.
Many of our readers find that subscribing to
Eat The Planet
is the best way to make sure they don't miss any of our valuable information about wild edibles.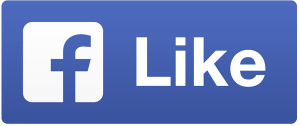 our
facebook page
for additional articles and updates.
Follow us on Twitter
@EatThePlanetOrg
See our privacy policy for more information about ads on this site