A message from EatThePlanet.org: "
We are happy you found us! We strive to be informative and accurate. Enjoy what you find here! Take a look at our new downloadable pdf eBook A Complete Guide To Foraging. We put a lot of work into this eBook and are very excited to share it with you.
" - Joe Forager(Owner)
---
Dittany of Crete (Origanum dictamnus) is a perennial plant native to the Greek island of Crete, hence its eponymous name. You may also know it by the names Wintersweet, Cretan Dittany, Diktamo or Hop Marjoram.
You will find it growing wild along rocky slopes, mountainsides and grassy gorges. It is particularly aromatic and has a long history of being used as a culinary and healing herb. Due to its small native population, dittany of Crete is listed as 'vulnerable' on the IUCN Red list of threatened species.
Usually it will grow to about 30cm high, making it a perfect plant to keep at the front of a herb garden or within a container. The rounded leaves are very attractive and ornamental. With a silvery layer of fine hairs, it gives the leaves a soft, shimmering look. When flowering in late summer, pale pink and purple flowers will appear. They form beautiful layered, clusters of color which greatly attract bees and other pollinators.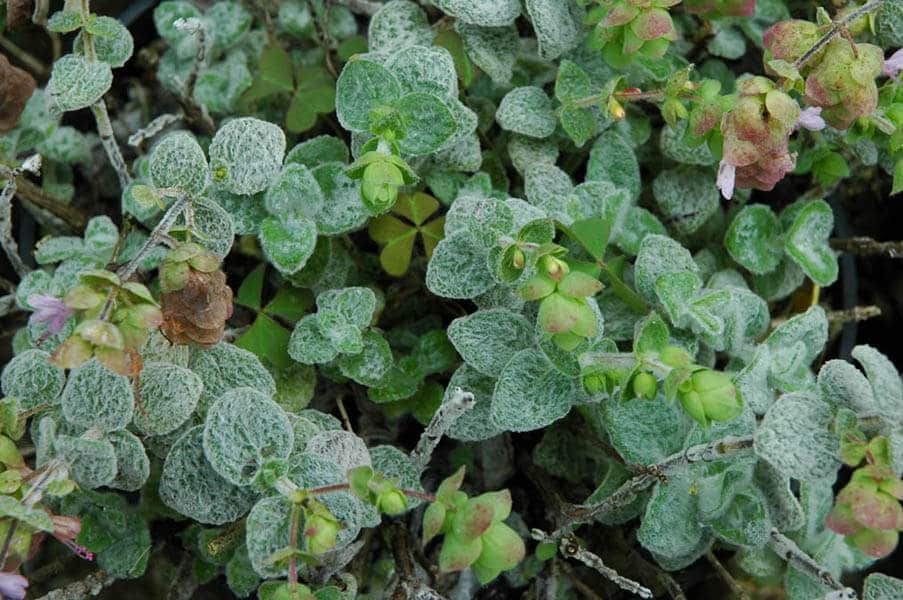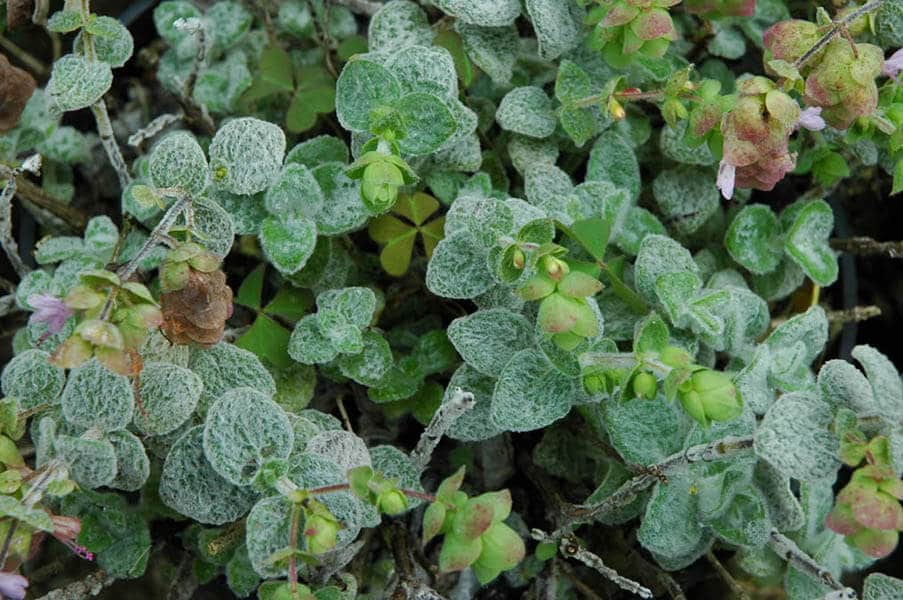 Cultivation and History of Dittany of Crete
Dittany of Crete has been used and cultivated by the Greeks for centuries. There are many references to dittany of Crete in Greek mythology and old literature. It was once collected by young men to give as a token of love to the women they adored.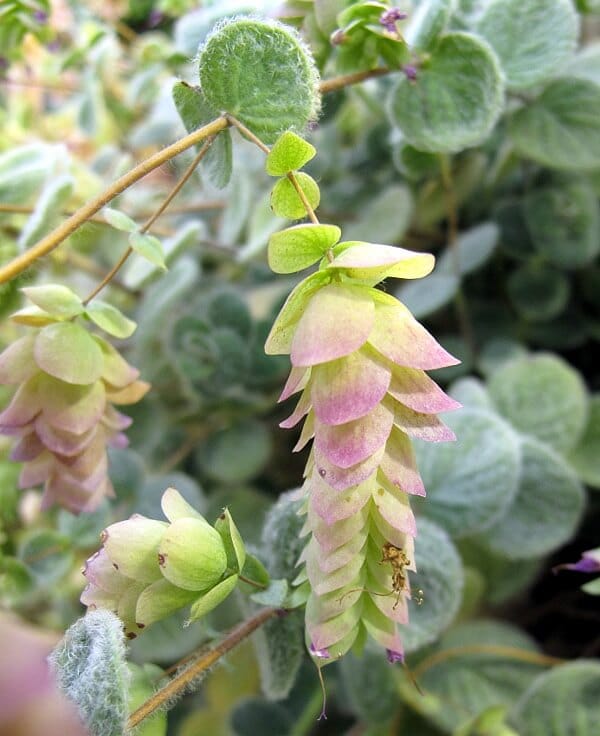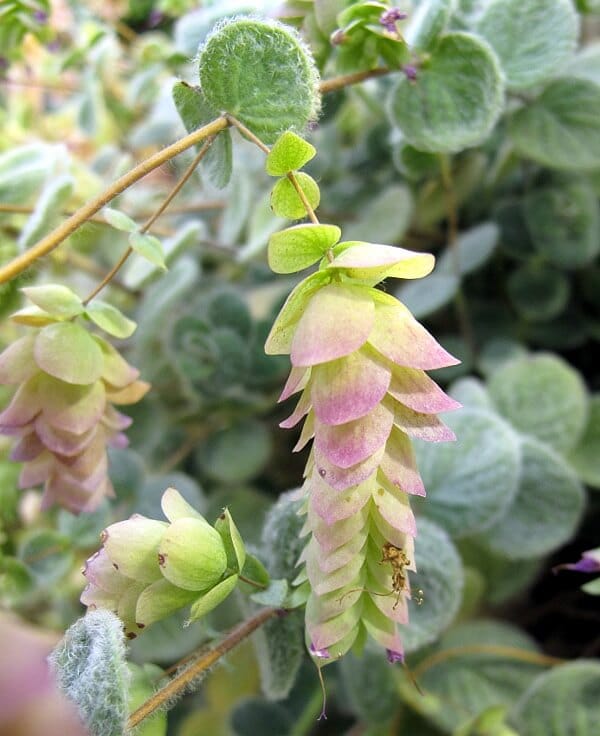 Today it is cultivated on Crete by a select number of cultivators. They use the essential oils to create exclusive beauty products and cosmetics and the leaves to make herbal teas.
Plant dittany of Crete in a sunny location to ensure it thrives. It can grow in a variety of soils but, slightly dry, alkaline and well drained soil is best. You can grow dittany either by seed or division in spring. If planting by seed, you should begin to see seedlings appear after about two weeks. The seedlings can then be transplanted into place, whether a small herb garden or rockery. Once in place, they will typically not require much watering.
Toxicity
Dittany of Crete is safe to consume within small amounts, whether as a herbal tea or flavoring. It should be avoided if you are pregnant or breast feeding. This is because official scientific research is lacking on its potential effects on young infants. Like many plants, there is a possibility it could cause an allergic reaction. If any inflammation or itching occurs when applying or taking it, a doctor must be consulted immediately.
Uses
Culinary uses of Dittany of Crete
The leaves of dittany of Crete can be used to flavor a wide variety of dishes, including salads, soups and sauces. The alcoholic drink 'Vermouth' is often flavored with the leaves, as well as a number of other liquors and wines. You can also collect and dry the flowers to make your own soothing herbal tea.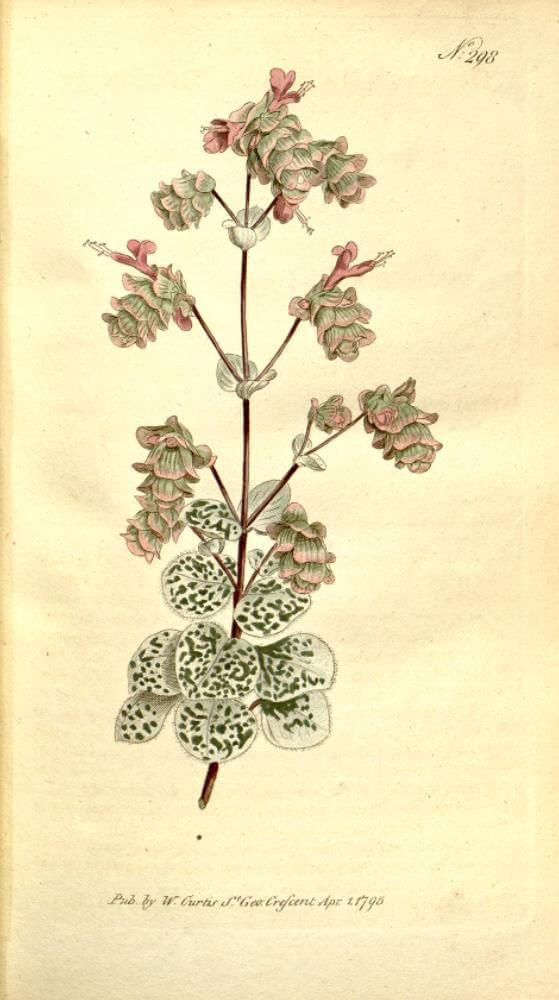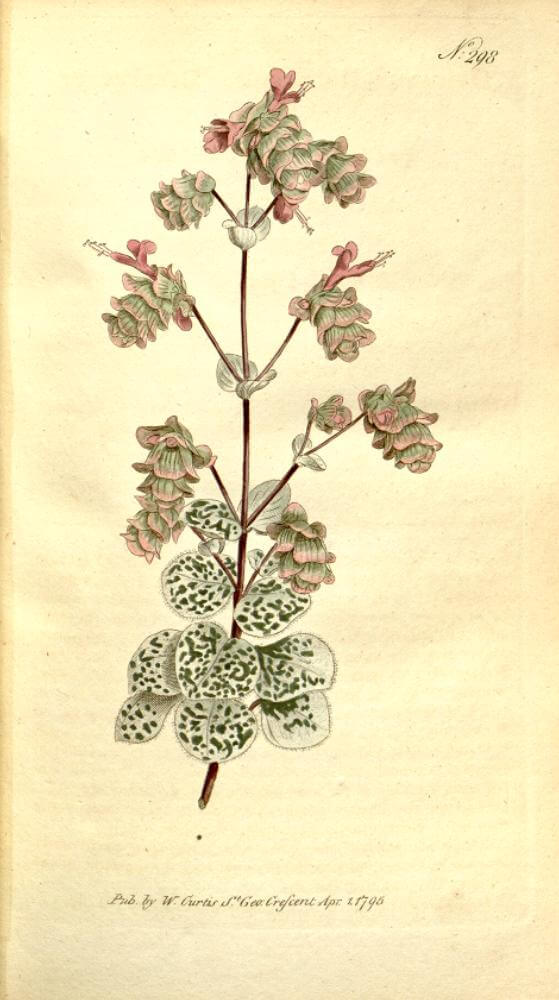 Medicinal uses of Dittany of Crete
The ancient Greeks once used dittany of Crete to heal and cure a number of illnesses and wounds. It was given to those suffering with stomach aches, general digestive problems and coughs and colds. Many believed that is could also be used as an aphrodisiac.
It was also used as a poultice and placed upon small wounds and cuts to help with healing. Studies have now shown that dittany of Crete does indeed contain a number of substances that show anti bacterial properties.
Did you know…
Dittany is mentioned twice within the famous Harry Potter books, where it is also used within healing 'potions' and spells.
Conclusion
A beautiful addition to any garden, dittany of Crete not only provides ornamental value but culinary and medicinal properties too. Try extracting the oil to create your own essential oils. Perfect for scenting a bubble bath or creating your own beauty elixir. The delicately layered flowers can add a splash of color to your herb garden or rockery. As a close relative to marjoram, try using dittany of Crete in tomato based sauces, sausages and dishes that contain pulses.
—————
Written by Hannah Sweet
Hannah is a freelance writer and graphic designer from the UK. With a penchant for travelling, photography and all things botanical, she enjoys writing about a wealth of topics and issues, from conservation and slow living, to design and travel. Learn more about her writing and design services at www.sweetmeanders.co
Many of our readers find that subscribing to
Eat The Planet
is the best way to make sure they don't miss any of our valuable information about wild edibles.
Like our facebook page
for additional articles and updates.
Follow us on Twitter
@EatThePlanetOrg
See our privacy policy for more information about ads on this site