A message from EatThePlanet.org: "
We are happy you found us! We strive to be informative and accurate. Enjoy what you find here! Take a look at our new downloadable pdf eBook A Complete Guide To Foraging. We put a lot of work into this eBook and are very excited to share it with you.
" - Joe Forager(Owner)
---
Author: George Lindmann of www.coalcreek.com
Throughout the year, my four kids and I organize our snake boots, our chigger repellant, our tools (which can include shovels, smart devices and gps software) and head out into the moist, dark Appalachian forests of Eastern Tennessee. Throughout rural Appalachia, "ginsenging" is a family affair. The knowledge of how to dig and conserve the root is passed on from father to son, generation after generation. Ginseng people believe that the root has spiritual powers. They also believe that the root is a "cure-all", hence the Latin name, Panax (cure all) Quinquefolius. For three hundred years, Appalachian men have collected the root, and sold it abroad.
Most Wild American Ginseng finds its way to Asia, where the Chinese believe it is the "king of herbs". Not all ginseng is created equal. There is a farm grown version, but the wild American root has ten times the "ginsenosides". It's the ginsenosides that help with arthritis, circulation, and erectile dysfunction. It's no wonder that the plant has gone extinct in China.
The small root (generally two to ten inches in length) grows slowly and can live for decades. Unless, of course, its habitat is clear cut by loggers or dug up by poachers. Historically, "ginsengers" would not only dig, they would care for the hidden treasures. They would dig some roots while leaving some in the ground to ensure that a given ginseng patch could continue reproducing. Today there are too many humans and the root is too valuable. Entire patches are dug up all too frequently. If landowners and governments cannot control unscrupulous poachers, the root will go extinct.
My family digs and conserves on our land, but there are not that many of us. Worse, there's not that much Wild American Ginseng either. If you know of or see any poaching—report it. Ginseng is not a cash crop. It's an endangered part of our forest ecosystem.
Together we can protect Wild American Ginseng. Dig that.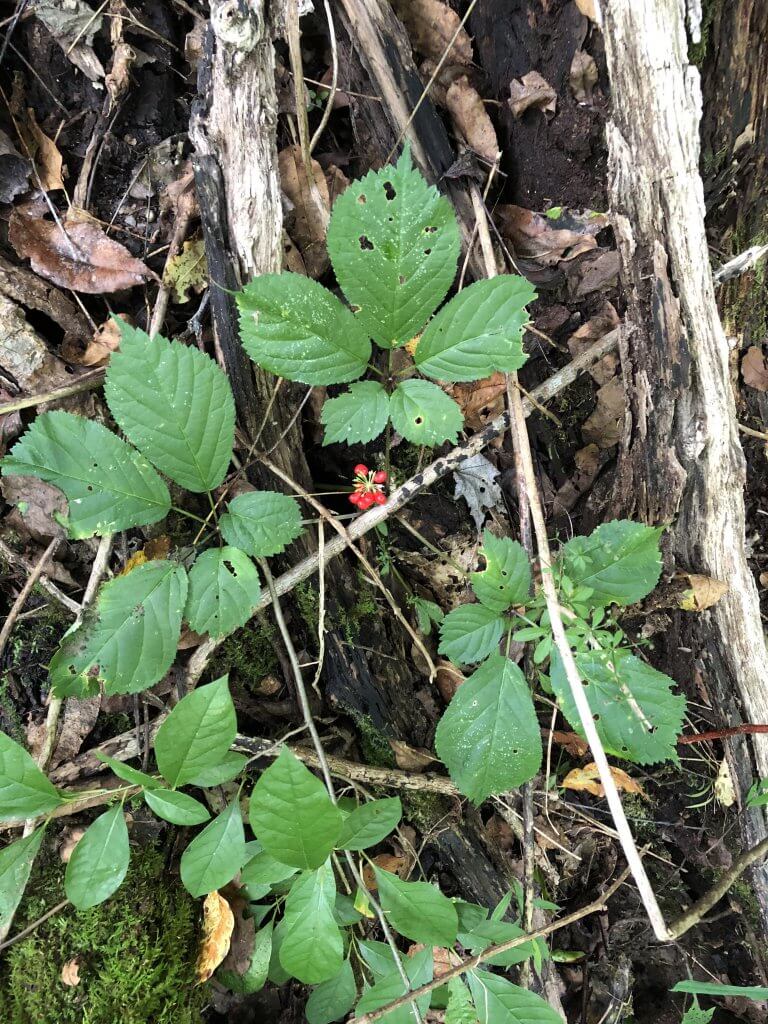 This article was written by George Lindmann of www.coalcreek.com
Many of our readers find that subscribing to
Eat The Planet
is the best way to make sure they don't miss any of our valuable information about wild edibles.
Like our facebook page
for additional articles and updates.
Follow us on Twitter
@EatThePlanetOrg
See our privacy policy for more information about ads on this site