A message from EatThePlanet.org: "
We are happy you found us! We strive to be informative and accurate. Enjoy what you find here! Take a look at our new downloadable pdf eBook A Complete Guide To Foraging. We put a lot of work into this eBook and are very excited to share it with you.
" - Joe Forager(Owner)
---
Coriander (Coriandrum sativum) refers to the seeds or 'fruits' of the plant from which cilantro leaves are also obtained. Both coriander and cilantro are harvested from the same plant. However in some countires, for example the UK, coriander refers to the whole plant. Coriander seeds are native to North Africa, Southern Europe and parts of Southwest Asia.
The plant from which coriander fruits or 'seeds' can be harvested is a small bushy, annual herb. It has serrated, feathery leaves that line its soft stems. Reaching a maximum height of approximately 50cm, it is perfect to keep upon a sunny windowsill.

The fruits are small and round, usually reaching 3mm in diameter. Generally the seeds can be bought whole, or in a ground powder form. However the flavor is greatly lost when the seeds have been powdered and stored for a long time.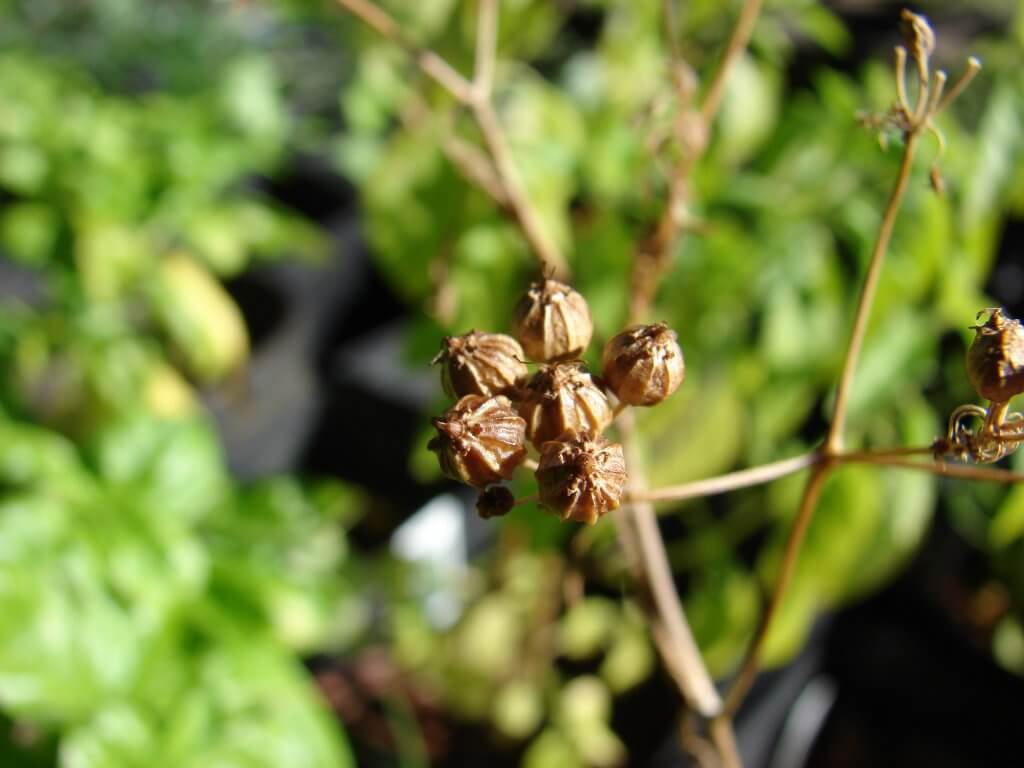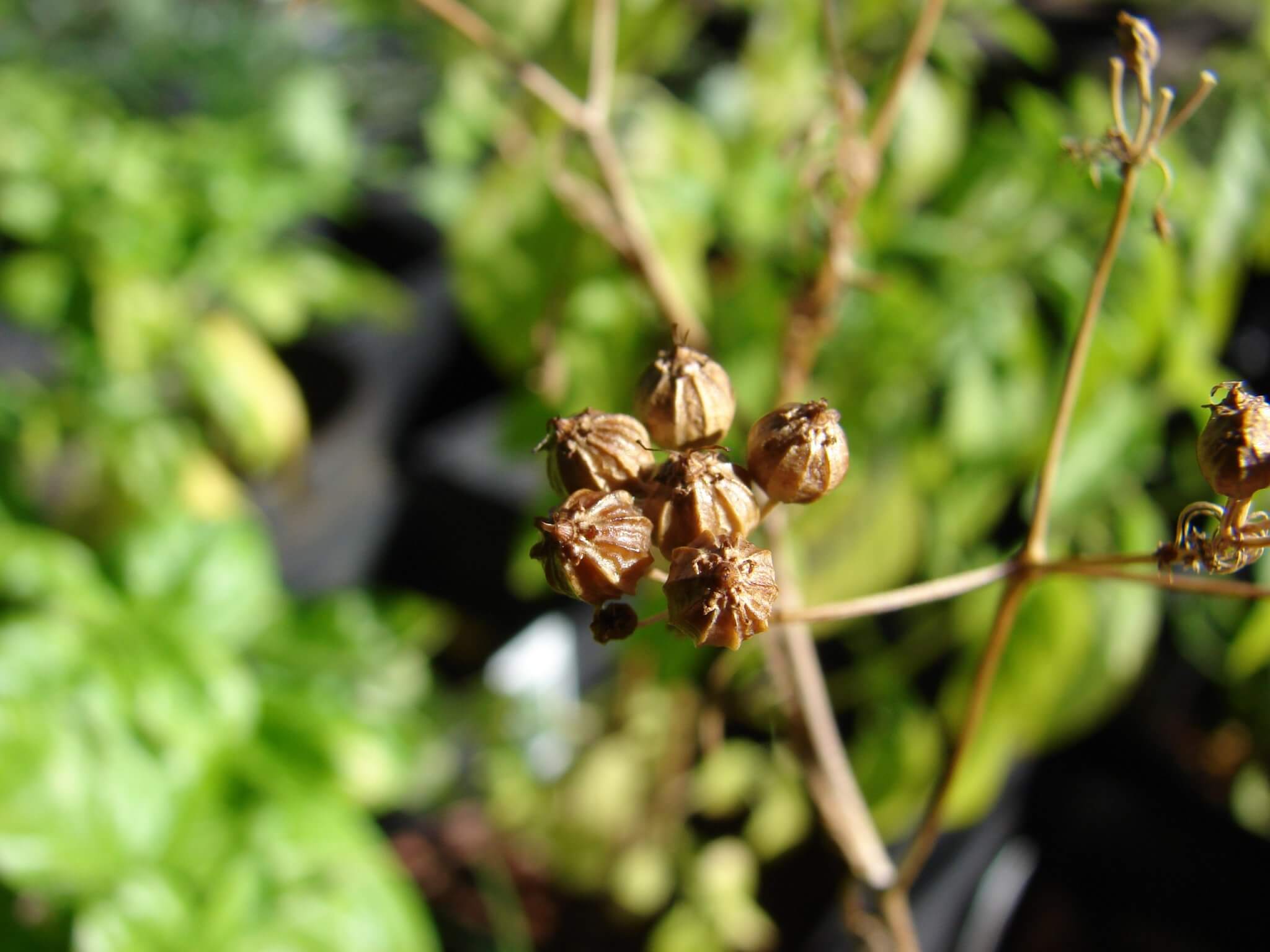 Cultivation and History of Coriander
Cultivation of coriander seeds occurs within many sub tropical and tropical countries, where the plant thrives. However India is the largest commercial cultivator of coriander and its fruits.
The plant can tolerate light frosts and also warm weather conditions, making it particularly hardy. Well drained and sandy, loam soil will usually provide the best growing conditions for coriander.

To plant from seed, you can begin the plant indoors in colder months, then transplant outside during spring. After planting, you will begin to see seedlings after 6-8 days. Watering is essential as the plants will need lots of moisture to germinate

To harvest the seeds, cut the stems when you notice the fruits turning from green to brown. Next you will need to hang the plant upside down within a bag and allow it to dry. As the plant loses moisture the seeds will begin to fall into the bag. Before emptying give the plant a few extra shakes to ensure all the seeds have fallen.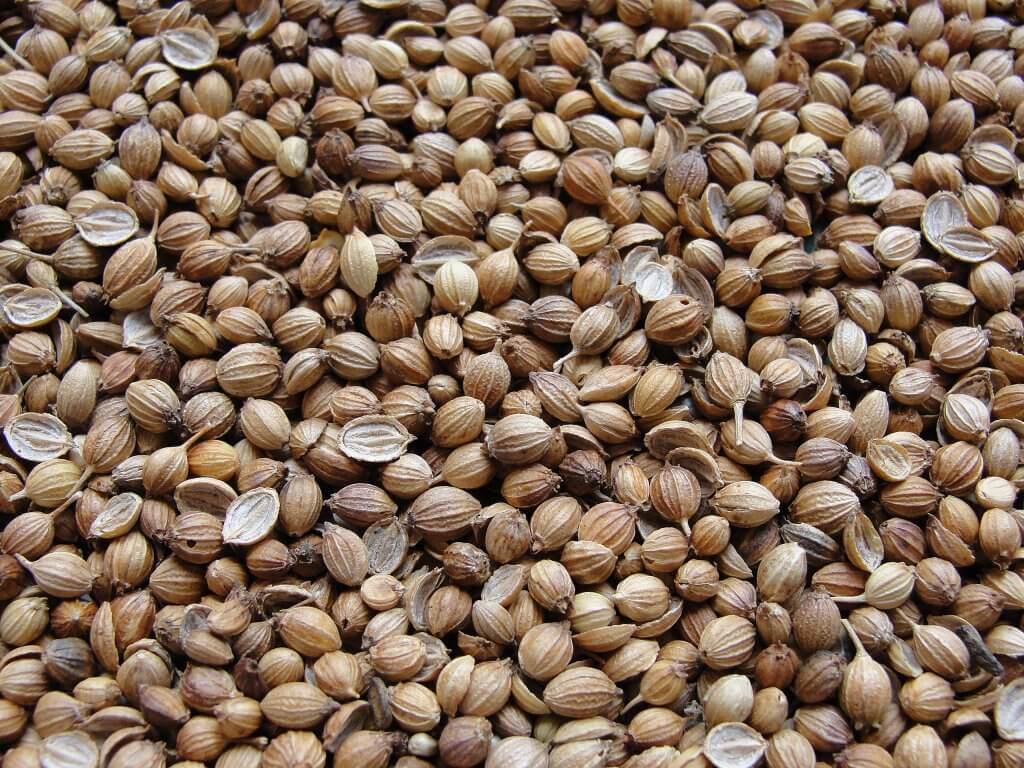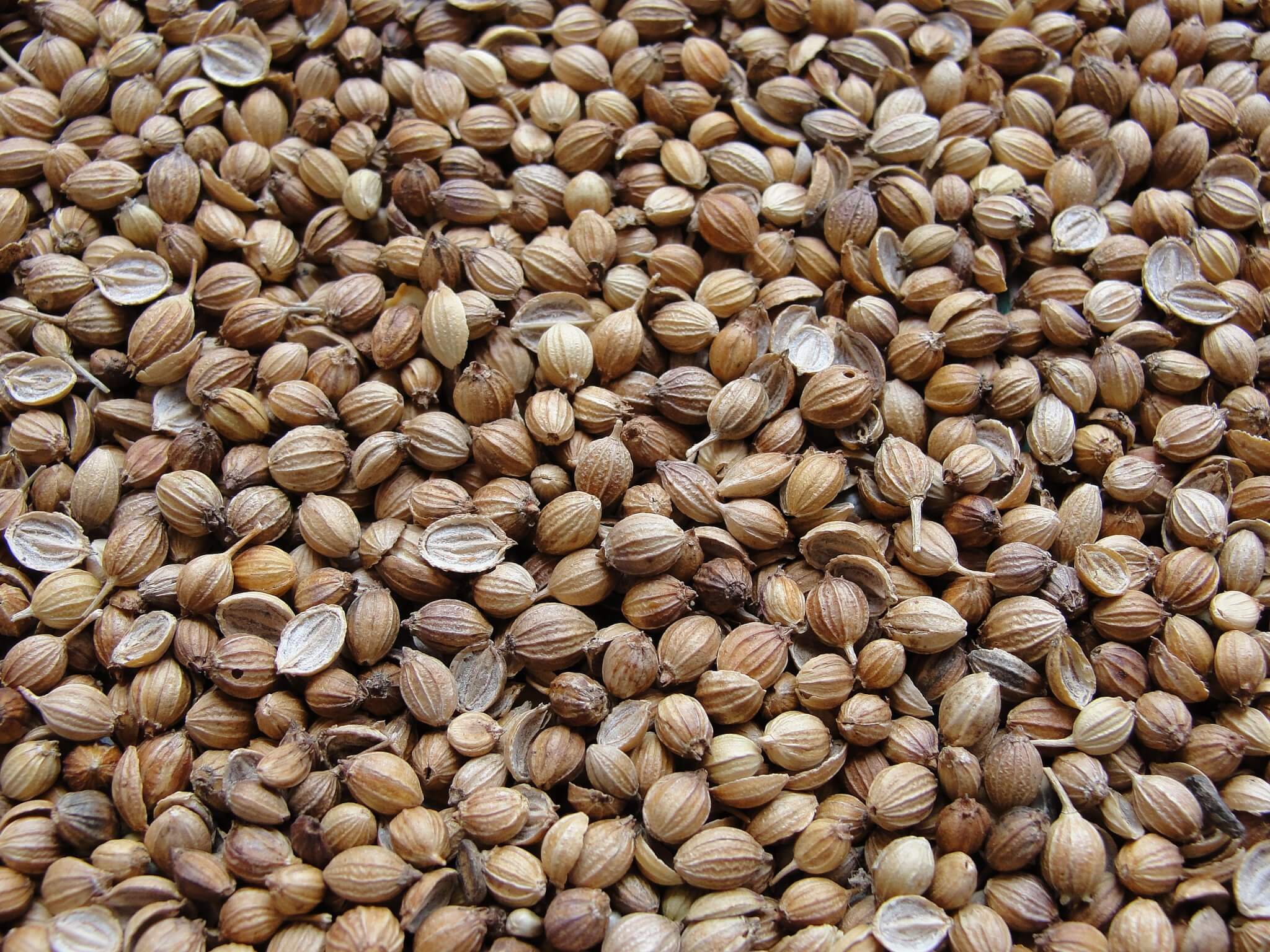 Toxicity
Coriander seeds have no toxicity when consumed within foods and dishes. On occasion some people have been known to be allergic to coriander. So if any swelling or itching occurs after eating you must consult a doctor immediately.
Uses
Culinary uses of Coriander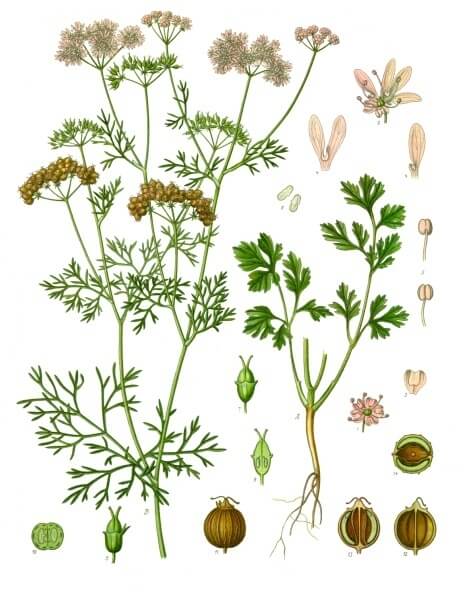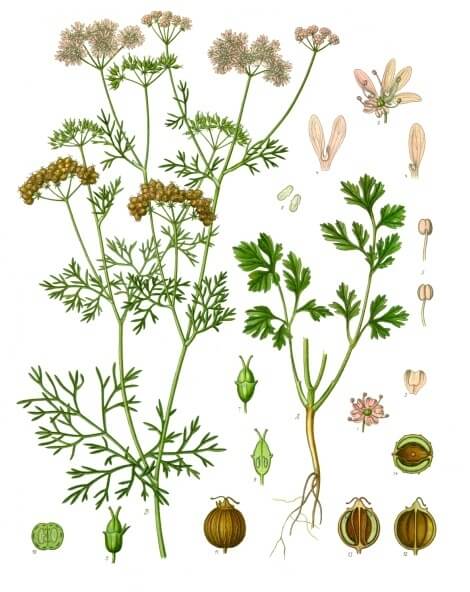 Coriander seeds can add a light, nutty spice to a wide range of cuisines, particularly Middle Eastern and Asian dishes. They pair exceptional well with cumin seeds when cooking Indian curries and dishes. It is often best to toast the seeds in a dry pan before using. This greatly helps to enhance their flavor and bring out the citrus undertones. It will also give your kitchen a delicious aroma. The spice blend 'garam masala' contains coriander seeds, and is a well known addition to many curries. When ground coriander is stored it will lose the pungency of its flavor, so it is best to use right away.

Coriander is used across Europe in a variety of different ways. For example in Belgium they use the seeds when brewing certain beers. In areas within Germany and South Africa the seeds are used to add spice and flavor to sausages. Within parts of India roasted coriander seeds are eaten as a light snack.
Medicinal uses of Coriander
Coriander seeds contain certain essential oils which have been proven to have anti bacterial properties. Within traditional Ayurvedic medicines the seeds and their essential oils are still used today. Anti-inflammatory ointments and topical medicines have been created to treat minor infections and arthritis.
Did you know…
It has been noted that coriander seeds are one of the 'secret' ingredients in the elusive recipe of Coca-Cola's famous drink.
Conclusion
Coriander should be a staple spice that you keep within your cupboard. Coriander will add a beautiful light spice that is hard to substitute or replace. From curries and cakes, to seasoned fries and roasted vegetables. It is a fantastic spice to experiment with.
—————
Written by Hannah Sweet
Hannah is a freelance writer and graphic designer from the UK. With a penchant for travelling, photography and all things botanical, she enjoys writing about a wealth of topics and issues, from conservation and slow living, to design and travel. Learn more about her writing and design services at www.sweetmeanders.co
Many of our readers find that subscribing to
Eat The Planet
is the best way to make sure they don't miss any of our valuable information about wild edibles.
Like our facebook page
for additional articles and updates.
Follow us on Twitter
@EatThePlanetOrg
See our privacy policy for more information about ads on this site