A message from EatThePlanet.org: "
We are happy you found us! We strive to be informative and accurate. Enjoy what you find here! Take a look at our new downloadable pdf eBook A Complete Guide To Foraging. We put a lot of work into this eBook and are very excited to share it with you.
" - Joe Forager(Owner)
---
An Introduction to Chamomile:
Chamomile is a famous flowering herb commonly used in various teas plus medicine along with food and beverages. Two varieties are prominently available, being the German chamomile or Chamomile recutita and the Roman chamomile or Chamaemelum nobile. The bitterness and scent alone are the principal characteristics that people seek when using chamomile and can be a judge of the herbs quality.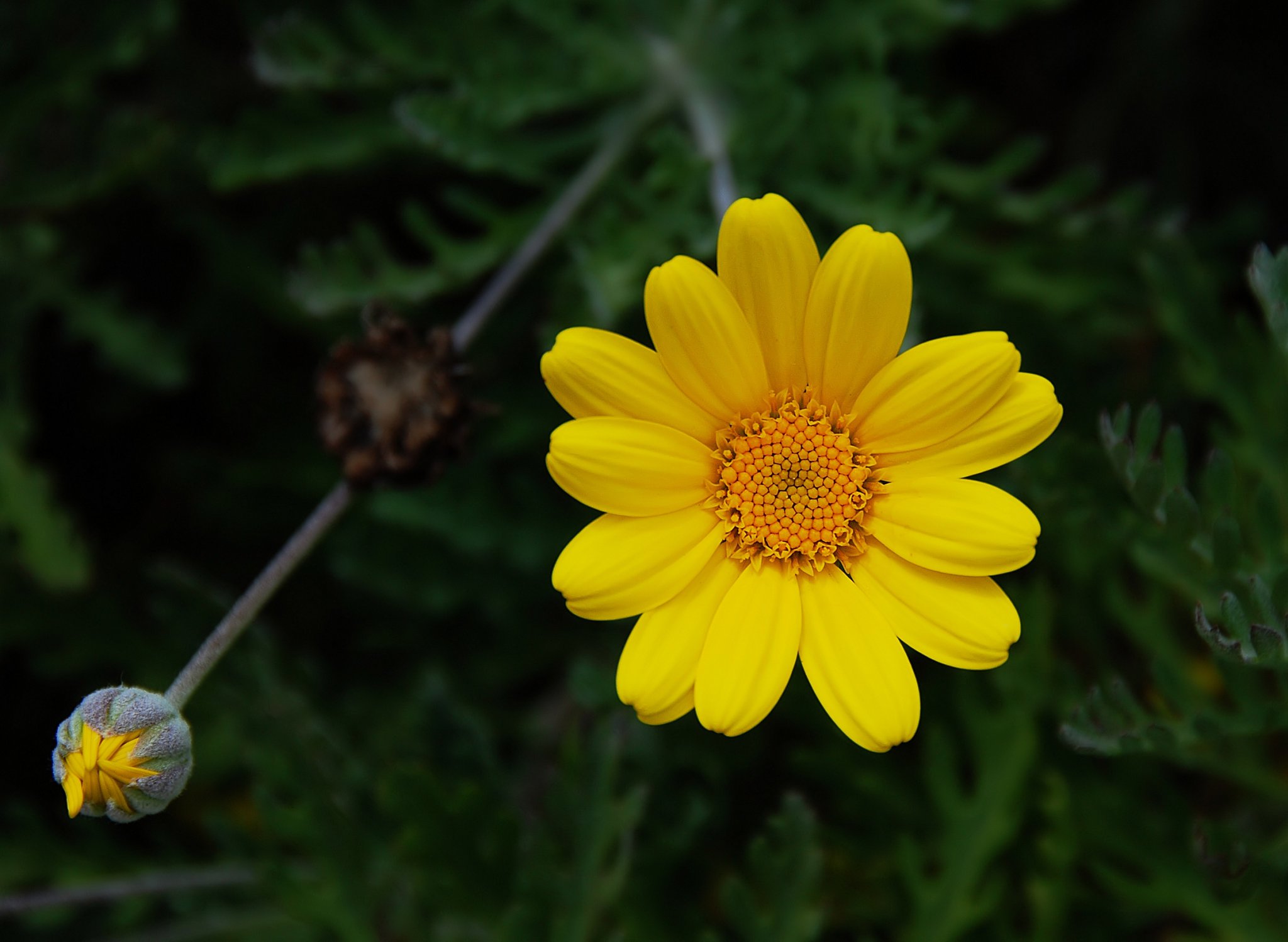 Distribution and History of Chamomile:
People have used Chamomile in herbal medicine for centuries in Europe and various other parts of the world. Over the years it grew in popularity among the people of Spain and Greece who grew a liking to its apple like scent. The English too enjoyed cultivating it, so they may use it in their own kind of herbal medicine. It even has a history with the Egyptians, who also used it for medical means and religious. If you look close enough even you can find chamomile in shampoos, soaps and if you study closely, you can see it used in detergents to give clothes a better aroma. Its better taste and fragrance has over the years made it a famous additive in drinks like beer.
Cultivation of Chamomile:
Chamomile is best planted during spring and under fairly cold conditions to thrive. Give it fair amounts of water from time to time and watch it grow. It's a low maintenance plant and just needs the initial push to grow and continuing to do so. The most important part is that you should keep chamomile away from potential pests such as various forms of fungi and insects. Other than that, chamomile is robust on its own. Just keep a lookout for pests and also make sure it has a steady water supply, also keep sure you provide its pot with proper drainage to prevent excess buildup of water.
Varieties of Chamomile:
As stated there are two varieties of chamomile used today. One being the German variant and the other being the Roman variant. You can even find German chamomile in cornfields. The actual or "truer" variant is the Roman chamomile, but bakers can use either similarly.
Benefits of Chamomile:
Relief from skin issues:
It can treat skin diseases topically via ointment.
It can combat diabetes:
As shown by a few studies it can decrease the amount of blood sugar in your system.
It can help you sleep better:
If you need a good night's sleep, then don't worry because chamomile tea's got you covered.
It is an anti-inflammatory agent:
Chamomile has shown to some extent ability to prevent inflammation through use of its tea.
——————————————————————————————————————
| Written By Muhammad Waleed Raja,
~ Waleed is an avid graphic designer, animator, illustrator as well as freelance writer with an affinity towards nature, art, technology and everything that encompasses gaming along with pop-culture added into the mix. To learn more about him look up his profile on upwork.com ~
——————————————————————————————————————
Many of our readers find that subscribing to
Eat The Planet
is the best way to make sure they don't miss any of our valuable information about wild edibles.
Like our facebook page
for additional articles and updates.
Follow us on Twitter
@EatThePlanetOrg
See our privacy policy for more information about ads on this site