A message from EatThePlanet.org: "
We are happy you found us! We strive to be informative and accurate. Enjoy what you find here! Take a look at our new downloadable pdf eBook A Complete Guide To Foraging. We put a lot of work into this eBook and are very excited to share it with you.
" - Joe Forager(Owner)
---
Burnet (Sanguisorba minor) is a herbaceous, perennial plant native to temperate areas including many parts of Europe, Northern Africa, and South West Asia. Over time it has now become naturalized across most of Europe and North America.
Growing to a maximum height of 90cm, you can usually find it growing in dry grassy, meadows and fields. Other common names for burnet include, salad burnet, garden burnet and small burnet.
A member of the rose family (Rosaceae), burnet has rounded, serrated leaves and small dense clusters of flowers in pinks or purples.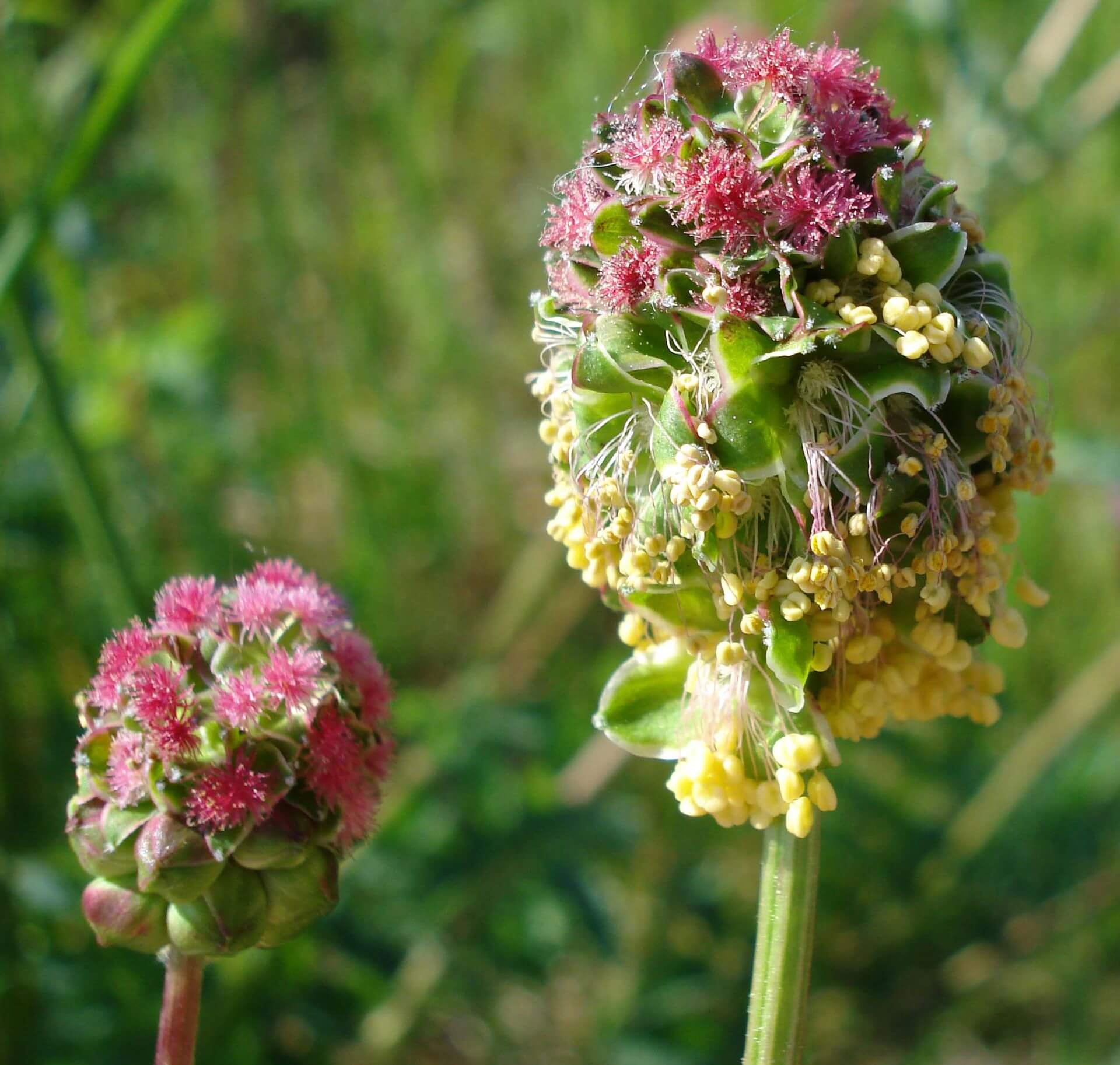 Cultivation and History of Burnet
Burnet is particularly drought resistant and it can grow well throughout the year. It is a very hardy plant and will grow well in a variety of soils, including those with a large quantity of limestone. It tends to favor sunny areas, but will tolerate areas of partial shade.
Burnet is easy to grow, and once established it will usually self seed. During winter as the stems begin aging, cut and remove old foliage. This will improve the yield of leaves and increase bushiness when the plant regrows.
It is grown both for its edible leaves and the medicinal properties its harbours. Commercial cultivation is unfortunately now much less common, as other herbs became more popular and favorable.
Toxicity
Each part of the burnet plant is perfectly edible and safe to consume, however health experts recommend that pregnant or breast feeding mothers should avoid it.
Uses
Culinary uses of Burnet
The leaves of burnet have a taste not too dissimilar from cucumber or melon. They can add a fresh flavor to salads, vinegars, cheese spreads and sauces. The leaves have been consumed throughout history as a source of nutrition. There is an old Italian proverb that suggests, a salad is not good or 'nice' without the presence of burnet.
Although commercial use of a burnet has declined worldwide over time, it is still often used within Asia in many stir fry and soup recipes.
Use the flowers and leaves as a garnish or light flavoring in a number of desserts and drinks. Burnet flowers can make a delicate tasting cake decoration and you can also use the leaves to flavor lemonades and other cold drinks. You can use dried and fresh leaves when flavoring herbal teas.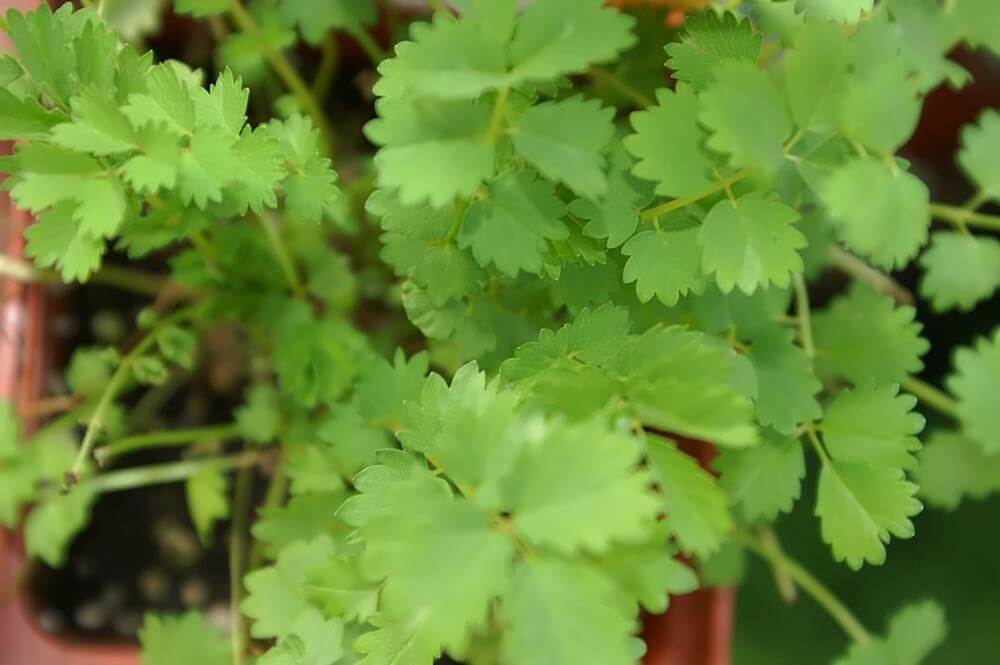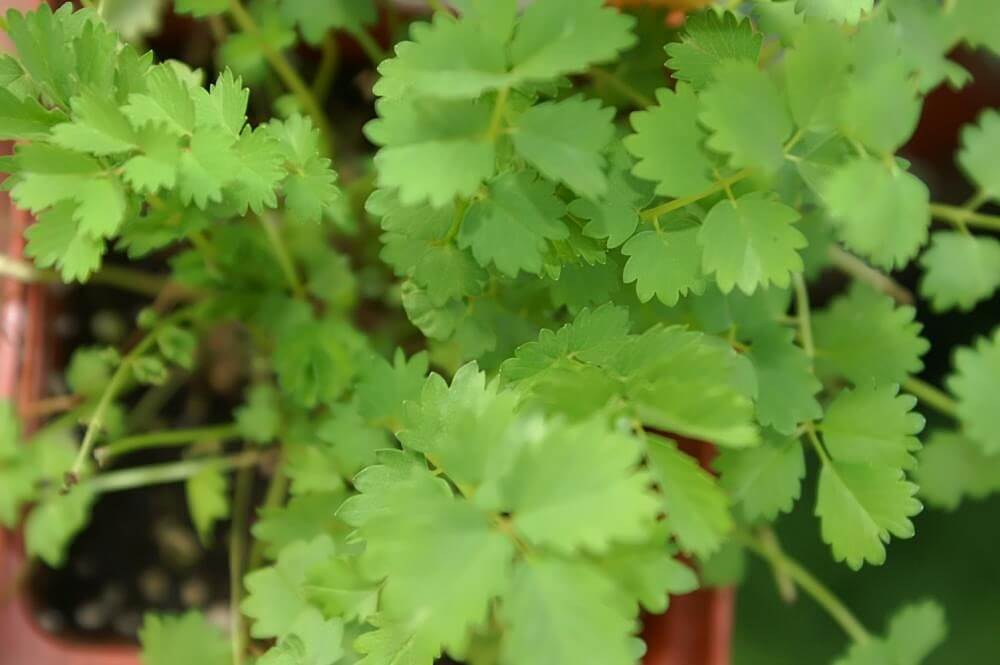 Medicinal uses of Burnet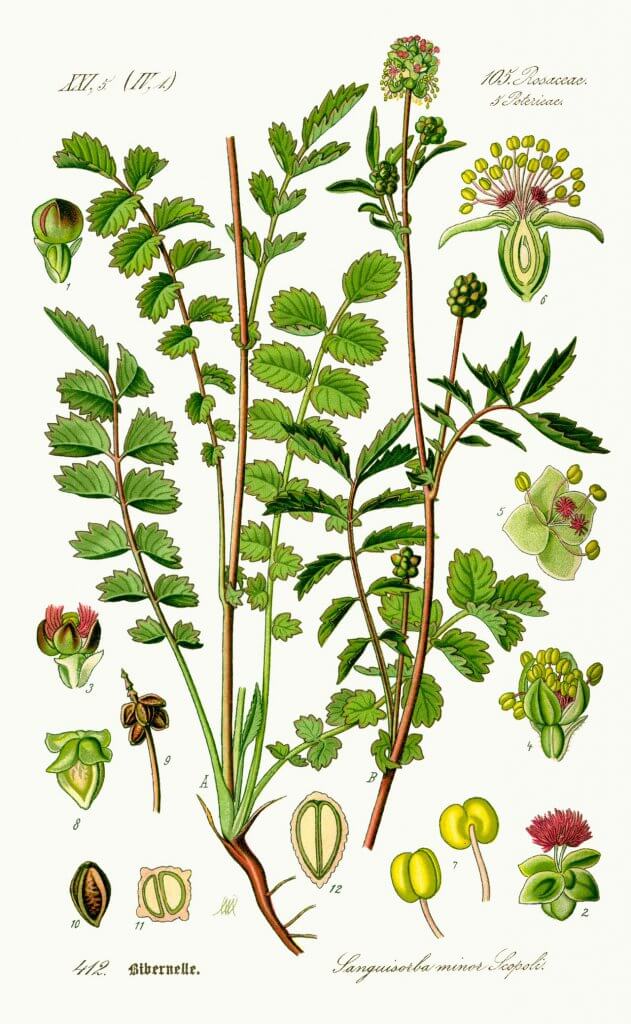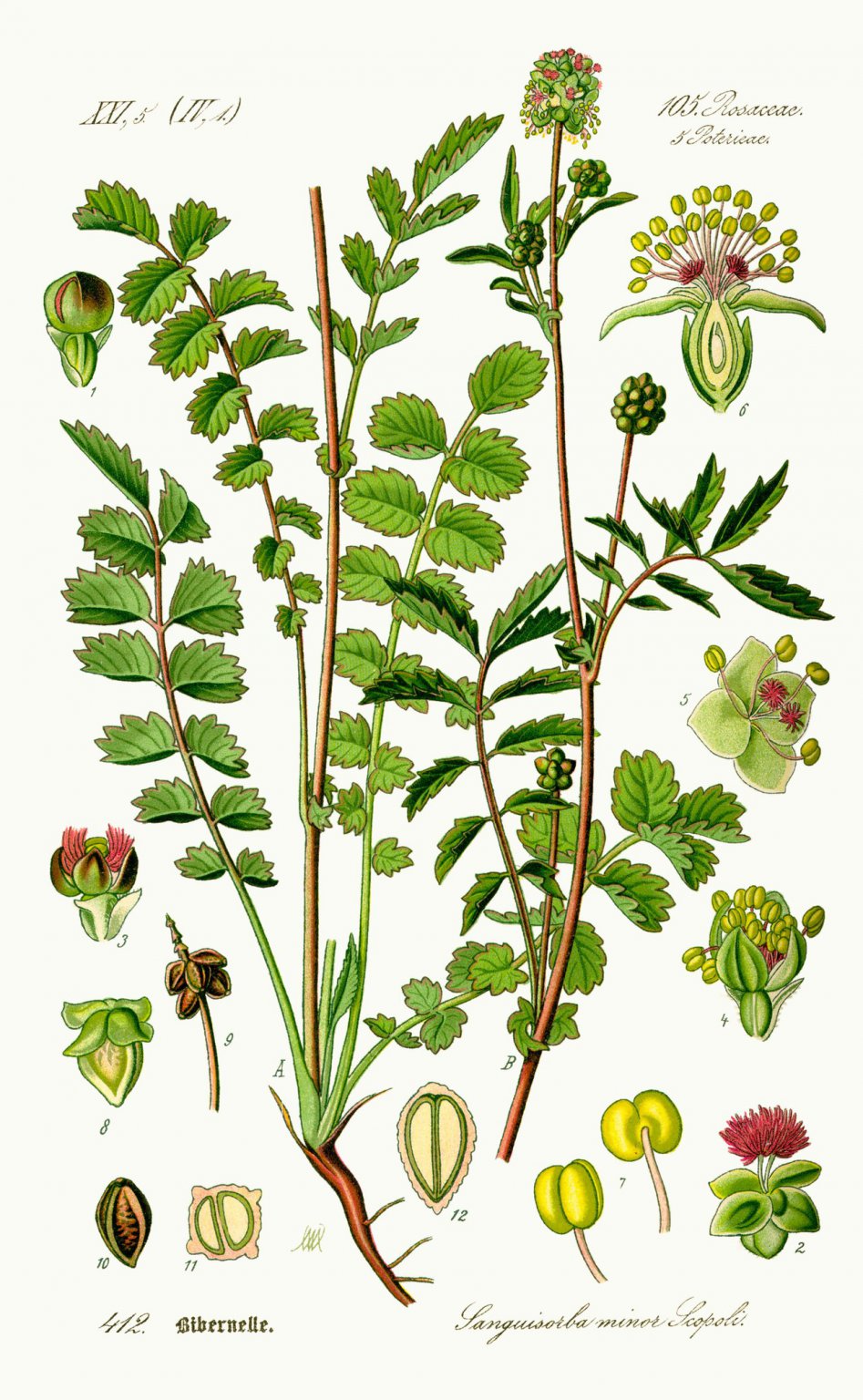 Burnet has a history of being used in ancient traditional Chinese medicines. The roots were baked and added to remedies used to stop internal bleeding and bleeding gums (gum disease).
European folk medicine soon adopted burnet into its history as they began to recognise its potential. They noted that burnet had the ability to slow bleeding and used it often in treating open wounds, boils and internal bleeding. Women also once used burnet to help with an irregular or heavy menstrual flow.
The leaves of burnet also have anti-inflammatory and astringent properties. Other notable remedies and cures include alleviating the symptoms of rheumatism, dysentery, digestive problems and haemorrhoids.
Did you know…
The Latin name of burnet, Sanguisorba, actually refers to its ability to reduce bleeding. The Latin word for 'blood' (sanguis) and 'soak up' (sorbere) have been combined. It highlights the great medicinal value that burnet had throughout history.
Conclusion
Burnet is a particularly nutritious and flavorful herb. Each part of the plant possesses its own unique nutritional value, for example the roots, leaves and stem contain gallic and tannic acid. Recent research and studies into gallic acid suggest that it has protective and antioxidant effects within the body. Very easy to grow and maintain, burnet would make an excellent staple plant to have within your herb garden.
—————
Written by Hannah Sweet
Hannah is a freelance writer and graphic designer from the UK. With a penchant for travelling, photography and all things botanical, she enjoys writing about a wealth of topics and issues, from conservation and slow living, to design and travel. Learn more about her writing and design services at www.sweetmeanders.co
Many of our readers find that subscribing to
Eat The Planet
is the best way to make sure they don't miss any of our valuable information about wild edibles.
Like our facebook page
for additional articles and updates.
Follow us on Twitter
@EatThePlanetOrg
See our privacy policy for more information about ads on this site