A message from EatThePlanet.org: "
We are happy you found us! We strive to be informative and accurate. Enjoy what you find here! Take a look at our new downloadable pdf eBook A Complete Guide To Foraging. We put a lot of work into this eBook and are very excited to share it with you.
" - Joe Forager(Owner)
---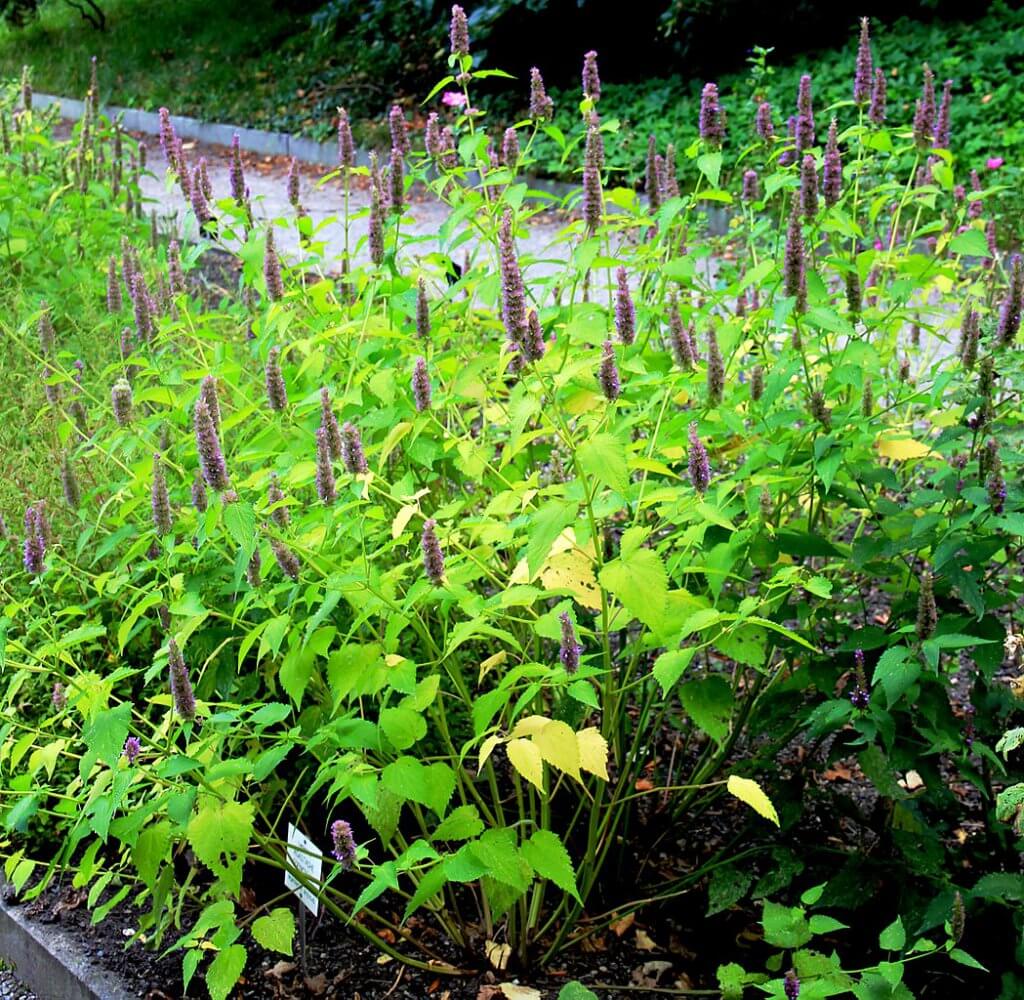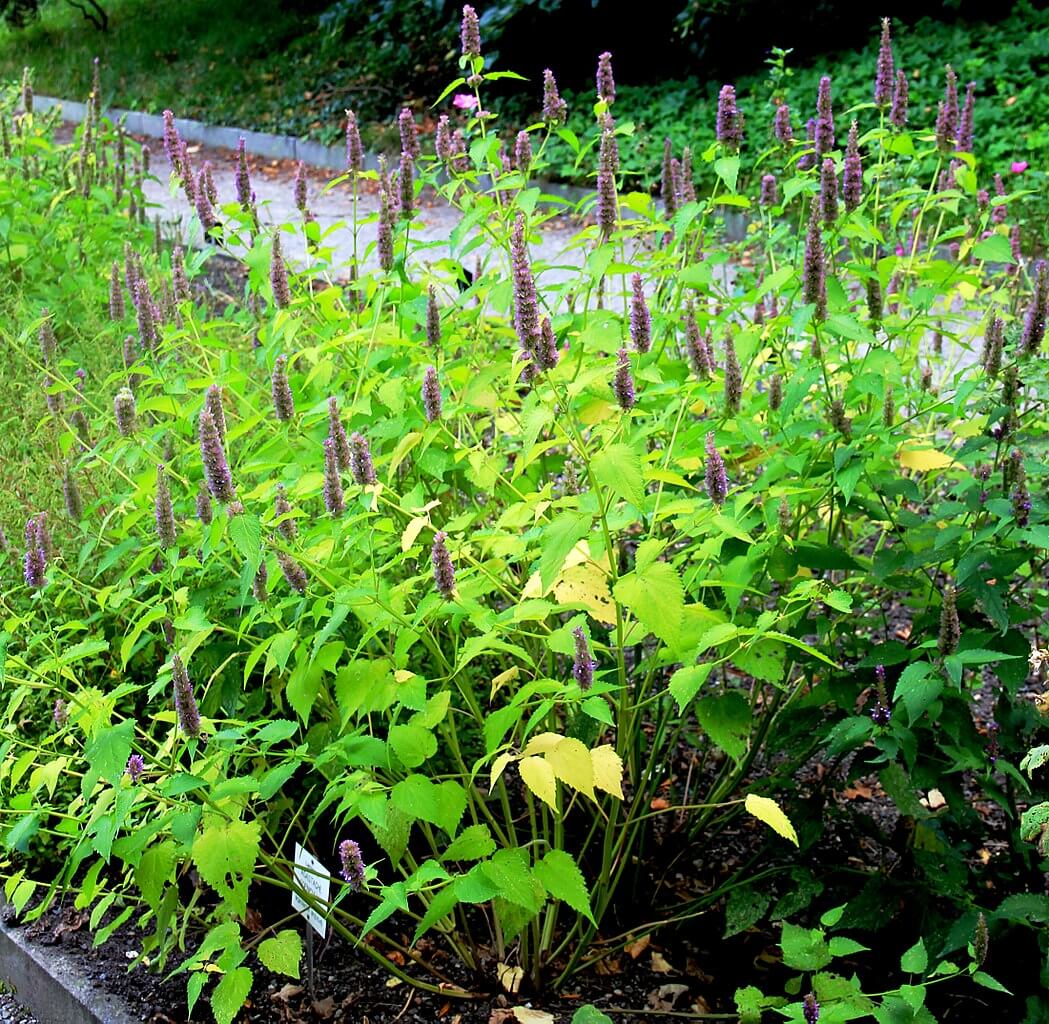 Commonly known as anise hyssop or simply Agastache (Agastache foeniculum), this perennial herb is part of the mint family. It's a native from northern America and north-central America. This plant has striking lavender-like flowers which start blooming in the early summer. These flowers are what made them a popular favorite for both bees and gardeners.
Edibility and culinary use
Just like other plants in the mint family, anise hyssop is edible. This plant tastes and smells almost like its namesake, anise. Its leaves and flowers have been used to make herbal tea and to flavor many dishes. In fact, Native Americans have been making herbal tea from this herb and using it as a natural medicine for thousands of years.
Aside from that, The leaves and flowers can be used in various recipes. Chopped anise hyssop leaves can brighten up the flavor of salads. These leaves, fresh or dried, are also a great substitute for tarragon, fennel, anise, and chervil. They can be used as a seasoning in dishes as well. The leaves taste particularly excellent paired with chicken, lamb, and salmon.
The flowers have a milder anise flavor than the leaves and they look great as an edible garnish in salads. They can also add a licorice-like flavor to chocolate and desserts.
Health benefits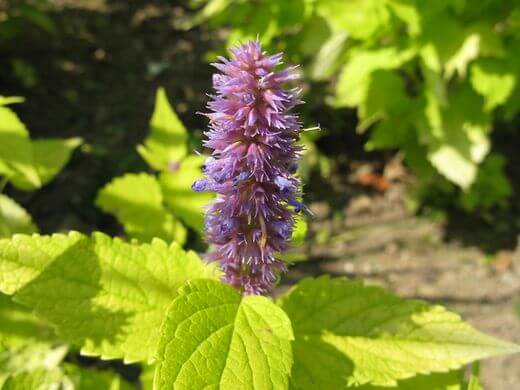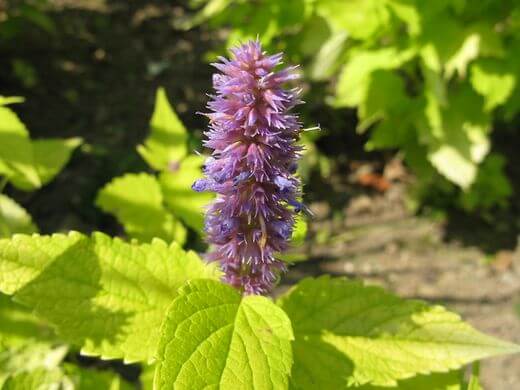 Native Americans use anise hyssop as a herbal medicine ingredient. Tea made from this herb is believed to be especially effective in curing cough, cold, fever, and diarrhea as well as maintaining digestive health. Agastache leaves are cardiac, which means they're good for the heart's health and can also be used to strengthen the heart.
Anise hyssop leaves can also be crushed to be applied directly onto the skin or made into a salve. They have antibacterial and anti-inflammatory properties. As a result, they're great for curing wounds and sunburns as well as treating fungal conditions, such as athlete's foot.
Cultivation
Anise hyssop has lovely spikes of purple and lavender flowers that bloom all season long. This makes them very attractive, not only for us but also for pollinators like hummingbirds and butterflies. Not to mention its various culinary and medicinal qualities. If you're interested in adding this plant to your herb arsenal, you're in luck. This plant is not only useful, but it's also easy to grow.
As a perennial plant, you can be sure that this plant will reappear year after year in your garden. Anise hyssop is also very hardy, it's drought-resistant and can tolerate poor soil conditions really well. But for the best results, plant it in a sunny location with moist, well-drained soil.
The seeds should be sown indoors 6 to 8 weeks before the last frost. After they start showing their true leaves, harden them and then transplant them to your garden after the last frost. Make sure to plant them about 12" apart from each other to avoid overcrowding. When mature, the plant will grow to about 3' to 5' in height.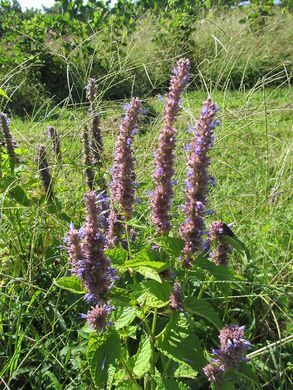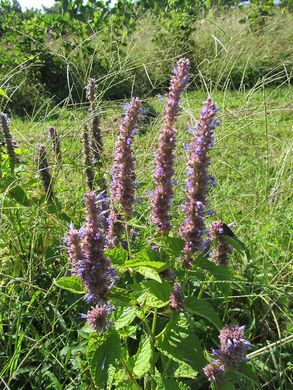 Young plants will start blooming in its first summer. At that point, you can start harvesting both the leaves and the flowers. Carefully pick off the bottom of the leave to pick them and be careful not to overharvest this plant. As for the flowers, harvest them by snipping the stem off.
Cautions
There are no known adverse side effects from consuming anise hyssop. However, pregnant and breastfeeding women should be cautious and avoid this plant. It's always advisable to consult a doctor before consuming this herb.
Conclusion
Anise hyssop is certainly a wonderful herb with a long history. Having been cultivated and used for thousands of years by Native Americans, its health benefits are undoubtedly good. In addition to its health benefits, anise hyssop also has a delicious taste and an attractive appearance, what more could you ask for? If you want to grow your garden's plant collection, remember to keep the beautiful and useful anise hyssop in mind.
---------------
Writen by Cornelia Tjandra
Cornelia is a freelance writer with a passion for bringing words to life and sharing useful information with the world. Her educational background in natural science and social issues has given her a broad base to approach various topics with ease. Learn more about her writing services on Upwork.com or contact her directly by email at cornelia.tjandra@gmail.com
Many of our readers find that subscribing to
Eat The Planet
is the best way to make sure they don't miss any of our valuable information about wild edibles.
Like our facebook page
for additional articles and updates.
Follow us on Twitter
@EatThePlanetOrg
See our privacy policy for more information about ads on this site