A message from EatThePlanet.org: "
We are happy you found us! We strive to be informative and accurate. Enjoy what you find here! Take a look at our new downloadable pdf eBook A Complete Guide To Foraging. We put a lot of work into this eBook and are very excited to share it with you.
" - Joe Forager(Owner)
---
An Introduction to Wild Bergamot (A Native American Herb):
The Wild Bergamot is a Native American herb that lies in the mint family. Its scientific name is Monarda fistulosa. This plant is native to North America. It is quite common throughout the region with a lot species and subspecies to be found. It is a versatile plant used in medicine or even to give your garden a more attractive presence.
Places where you can spot Wild Bergamot:
You may find some Wild Bergamot in places with lots of dry soil such as roadsides, along rail-road tracks or even prairies. Just keep an eye out and you'll be sure to find some lying around.
Blooming Period:
June and September is usually the go to period for these plants to bloom and flower to their fullest.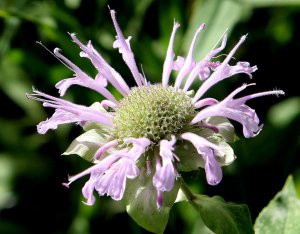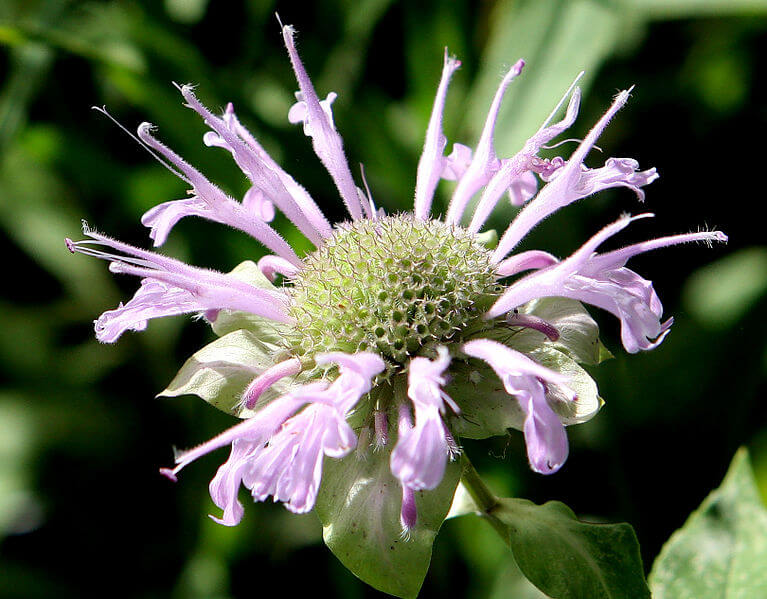 Physical Appearance:
Bergamot grows in bunches and the height of the plant is upwards of 3 feet. It has a small amount of branches with rather sharp looking leaves. Every branch has a cluster of flowers at the end. These flowers vary in coloration from purple to white depending on the situation or time of year. Besides the physical features it has a good scent as well.
Distribution and importance:
Wild Bergamot can be found in the Canadian Provinces such as British Columbia or even Quebec to various states within the USA such as Texas, Georgia, Washington or Idaho plus others too. What these states may have in common is that they have a good amount of dry soil which the wild bergamot loves over more loamy or moist soil. These states or regions are also known for a lot hardy plants and Wild Bergamot is one of them without a doubt. Unfortunately how this plant is looked at also varies from place to place, while some may consider it a welcome guest, others may consider it a nuisance when it comes to places Nebraska but the opposite can be said with places like Rhode Island where it is protected to some extent.
Beekeepers also love this plant as well as other animals who prefer having a quick nectar snack. These plants are important as they attract vital pollinators such as the ones mentioned before which are always good for the ecosystem.
The role of Wild Bergamot in Cooking:
Wild Bergamot can be used in a lot of tea recipes but it stands out on its own as a useful cooking ingredient. You can make cookies, teas or even sauces to your liking out of this wonderful plant (it can even go with your choice of fruit salad). Take your pick and this little herb will liven up anything you want to use it in as long as you want it to have an herbier flavor. If you want to make its tea, using honey as a sweetener is advisable.
The Medicinal Uses of Wild Bergamot:
Medicinal use is where this plant truly shines. In the past a lot of Native American tribes making use of this handy herb; its tea was used to treat coughs and the flu. The tea made from this plant was also used to treat any discomfort in the mouth. It was used primarily to combat any microbes that would harm an individual's mouth.
Bergamot was also used by the native people to dress their wounds; as they had discovered earlier that it had some qualities similar to disinfectant. The plant was also used to treat discomfort within the stomach or related parts. In all honesty we have only scratched the surface with what this American Herb has to offer.
—————————————————————————————————————-
| Written By Muhammad Waleed Raja,
~ Waleed is an avid graphic designer, animator, illustrator as well as freelance writer with an affinity towards nature, art, technology and everything that encompasses gaming along with pop-culture added into the mix. To learn more about him look up his profile on upwork.com ~
—————————————————————————————————————-
Many of our readers find that subscribing to
Eat The Planet
is the best way to make sure they don't miss any of our valuable information about wild edibles.
Like our facebook page
for additional articles and updates.
Follow us on Twitter
@EatThePlanetOrg
See our privacy policy for more information about ads on this site